The mistakes to avoid when decorating with grey – and how to style this on-trend colour in a tasteful way
Don't fall into a grey area with this on-trend shade. Instead, follow the advice of interior designers on what to consider when decorating with grey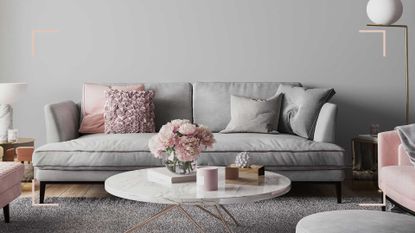 (Image credit: Getty Images)
woman&home newsletter
Sign up to our free daily email for the latest royal and entertainment news, interesting opinion, expert advice on styling and beauty trends, and no-nonsense guides to the health and wellness questions you want answered.
Thank you for signing up to Woman & Home. You will receive a verification email shortly.
There was a problem. Please refresh the page and try again.
Decorating with grey has been dominating for the past few years, but there are common mistakes many make when using this popular colour. We consult interior designers to find out what those are and how to avoid them.
As a timeless neutral with so many different depths of tone, decorating with grey can sometimes feel a little overwhelming, leading to styling mistakes that prevent this popular interior design trend from being as impactful as it could be.
Whether following the latest bedroom trends and painting the walls grey or choosing furniture pieces, you have to carefully consider how you use the shade, and if it really works in your space.
We speak to interior designers who all too often see the same mistakes homeowners make when choosing to decorate with grey. So if you're considering incorporating one of the biggest interior paint colour trends into your home, here are their dos and don'ts.
The 8 common mistakes to avoid when decorating with grey
"Grey is one of the most versatile colours, yet when decorating interiors, I often see people make mistakes when incorporating it," explains Anne Haimes, Design Director and Founder of Anne Haimes Interiors.
"To help make your grey rooms more welcoming, picking the correct shade, choosing a colour palette, and introducing texture are all key."
Here are the pitfalls you need to avoid.
1. Choosing the wrong shade of grey
Let's start at the very beginning of the process: don't make the mistake of choosing the wrong shade entirely – whether, for the paint or furnishings, it's key to get the shade right at the very start.
"Often people don't realize that there are different tones within any grey colour, some pick out a grey paint colour with a lilac undertone and don't realize!" warns Giverny Simm, Design Manager at a bespoke interior design house, Hatch Interiors. "Resulting in a space that is completely different to how you envisaged it. Above all else, make sure you take into account the light when choosing a grey tone as failure to do so can result in a space that feels drab and dark!"
"A common mistake when decorating with grey is not considering the direction the room faces and how you'd like the space to feel," says Aaron Markwell, COAT's Colour Curator. "Classically north-facing room may benefit from a grey with a warmer undertone or by taking the colour darker, to create a cosier cocoon-like vibe."
"I'd recommend choosing greys with a beige undertone to them like COAT's taupes, Good Intentions, or Sunday Soul. If going bold, darker greys with a hint of colour can create impact yet maintain warmth like the dusty dark grey-green, Darlington. If the space is flooded with light, maximize the airy feel with more modern, cooler shades. Pale greys like Sweatpants is a great alternative to usual whites or classic creams."
2. Exclusively using grey paint
Of course, a fashionable grey is a great choice for a living room paint colour or bedroom paint colour but the wall colour is not the only element to cement a successful grey decorating scheme.
"The most common mistake we see with introducing grey to a space is defaulting to grey paint," explains Devin Shaffer, Lead Interior Designer at Decorilla. "Grey works brilliantly as an accent colour and meshes with a variety of colours, allowing it to bring visual interest when applied to decor elements such as throws, pillows, cabinet colours, etc."
"We love letting other neutral colours such as off-white and beiges run the show as the wall colour – while providing the perfect backdrop for layers upon layers of different shades of greys." Explore the best white paint colours to match the right undertone with the shade of grey you choose.
3. Using the same shade for everything
Even if you have decided on a greyscale decor, it's important to use the whole spectrum of different shades to ensure the room doesn't feel devoid of interest and depth – look for contrasting light and dark greys for different design elements.
"The worst design mistake you can use while incorporating grey, is using the same shade for everything," warns Zara O'Hare, interior design specialist at Land of Rugs. "This will make your space look flat and boring.
"Instead, make the most of all the grey shades available. For example, you can use a light grey rug to accent dark grey furniture. This will allow your pieces to pop instead of blending in.
"A large room that gets plenty of light will give you more options and can accommodate darker, cooler tones of grey," explains Anna. "On the other hand, a small, dimly lit room will need to rely on lighter shades with a hint of yellow to appear warmer."
Anne continues, "You should also consider existing features you already have. If you have warm finishes, such as wooden beams or cream windowsills, you can offset this with cool shades with a blue undertone, while stark white or other cool-toned features may need a warmer shade of grey."
4. Not picking one dominant grey tone
While mixing shades of grey can be glorious, another common mistake is mixing the wrong depths and tones of greys. "Grey is the new neutral. Take a look at any model home or any home renovation program, grey has become the colour hue nearly every designer starts with," explains Badcock Home Furniture & More's lead designer, David Horvath.
"The most common error we see in decorating with grey is layering too many different tones of grey together. One should never equally blend a heather grey with a steel grey and a charcoal grey in the same room. You want to select one grey tone and build around that.
"It may sound obvious, but the single biggest mistake people make when decorating their homes with grey is simply using too much grey. When lots of different shades of grey are used in a single room, it is likely to feel very cold and one-dimensional, which doesn't make for an exciting and dramatic space."
"I'd always recommend picking a single shade of grey," advises Amy Wilson, interior designer for 247 Curtains. "My preference would be for a pale grey with a touch of brown combined with warmer tones such as blush pink, terracotta, or burnt orange. However, if you like the industrial interior style, the yellow and grey look really impactful and contemporary. "
5. Leaving rooms feeling cold with cool-tones
Look to add warmth to any grey colour scheme, especially in rooms that lack natural warm light to make your home feel cosy. "Long gone are the flat grey-on-grey rooms that once dominated Instagram," says Anne. "Today, grey rooms must include other tones and colours for a more balanced, sophisticated aesthetic."
"One of the most common mistakes of grey interiors is only using cool-toned shades, which inevitably makes a living room seem cold and uninviting. To avoid this, balance the coolness of grey by complementing it with warmer tones.
"Without the pop of accent colours, your grey room could start to appear uninviting," warn the interior specialists at Living Cozy. "Adding in some darker, or more vibrant decor and accessories to brighten the room will give the impression that your grey walls are brighter than they initially appear and create an open, inviting space for friends and family."
Anne adds, "Luckily for people who love colour, grey provides the perfect base for almost any colour palette – though it's best to avoid pastel shades or primary colours when decorating with grey, or you'll have too sharp a contrast. Instead, opt for earthy shades that complement it.
"If you love your space bright and bold, try Mediterranean-inspired colours such as warm teal, terracotta, and mustard, which can look stunning when paired with lighter greys."
6. Not layering texture to add depth
Texture in itself is a huge interior design trend to emerge in recent years, as we strive to add interest to neutral schemes without overwhelming spaces with colour and pattern – just look at the popular Japandi decor trend, where tactile materials play an integral role.
"A mistake people make with grey is not introducing enough texture to balance out the cooler tones," warns Amy. "As a general rule, grey is much more successful where texture is applied rather than as a flat finish, like with paint. Therefore, I'd recommend using grey sheepskins, grey linen, and voiles for a softer note.'
"Similarly, if you have a large piece of grey furniture, like a sofa, for example, make sure you layer with contrasting textured cushions to soften the block of grey."
"To create depth and interest, use a variety of tonal grey shades in a mixture of textures," suggests Lou Petersen, Creative Director at Dwell. 'Such as pairing a dark grey velvet sofa with lighter grey scatter cushions. This will immediately break up the colour and stop it from looking two-dimensional."
Adding visible softness can also help make your room appear more inviting. Grey linen-finished sofas are having a moment this year, with the relaxed texture helping to create a more calming feel. Additionally, the best blankets and throw pillows in a mix of textures can help make a space more visually appealing while adding softness to a grey sofa or bed."
7. Shying away from bold accent colors
In line with the mistake of making everything grey, there's a fear of adding bold colour trends to a grey decorating scheme - when in fact a striking contrast can lift the overall look in any room.
"Grey needs a highlight," explains International Interior Designer Joanna Wood. "If everything is grey then the mood is 'down' so give a grey room a really good pop of colour."
"Grey has been fashionable for a long time and is the most misused colour we see," says Elaine Penhaul, Director at Lemon & Lime Interiors. "If you love grey for the walls or woodwork then choose a striking accent colour for the room that contrasts to really lift the grey into the realms of exciting decor."
Elaine goes on to suggest, "A fuchsia pink chair in a room with dramatic wall panelling in brooding charcoal grey is amazing. A softer but no less gorgeous scheme could be very pale grey with a teal sofa. Don't be afraid to go bold with your contrasts."
"Adding vibrant cushions is a simple and inexpensive way to inject a bold hit of colour into a neutral grey sofa," suggests David Harris, Design Director at Andrew Martin. "Start with the soft base linen colours for your sofa, and then try mixing in the hotter pink cushions for added zing. But, if you're more reserved in your approach, then opt for the soft powder's blues and neutrals."
8. Only using matching metallics
Avoid too many silver or chrome metallic touches to prevent grey from feeling too cold and stark. Instead, seek alternative metallic touches with warming qualities such as brass and rose gold.
Warm metallic also prevents the look from being too OTT. "Glam can easily look tacky if you're not careful, particularly when coupled with silver and grey, " warns Anne. "So unless you love a glitzy home with lots of sparkles, you'll want to avoid pairing a grey room with anything too shiny."
Before going on to suggest further alternatives to add warmth: "Instead, introduce matte natural textures such as wood, wicker, and wool to help make your space instantly feel more welcoming."
What colors go with grey for decorating?
Grey is so popular perhaps because it is the perfect colour to accompany any other colour. The key to finding what colours go with your decorating scheme lies in finding complimentary colour palettes.
"Two of the best things about grey are firstly the range of shades available but also just how suitably it pairs with almost every accent colour. Having said that, the key to styling the right grey with the appropriate accent colour is knowing what tones work and which might clash," says Zara.
"Pay attention to whether your grey is on the cooler end of the spectrum, or if it's closer to the greige. If it is a cooler grey it will pair best with white or blue furniture and decor, while greige looks best with warmer woods, brown or taupe."
"To create a balanced colour scheme, it's important to consider the composition of colours within the palette, rather than addressing colours individually, " advises Jodie Hatton, Design Manager at Brintons. "For a dramatic look, pair grey with layers of dark, moody tones like aubergine or midnight blue. If you'd like to incorporate a fresh look, infuse the palette with a lighter, softer shade that glows, like golden yellow or bright green."
Jodie continues "Your home should be a reflection of your personality. The warmth, coolness, saturation, and intensity of colour, all create different effects but pop when paired with grey. Consider how each room will be inhabited and experienced and most of all, have fun with colour!"
"Those who favour a neutral palette should take inspiration from Japandi, one of the most popular interior trends right now," says Anne. "Though the style leans cool in tone, the inclusion of some warmer, natural materials helps offset the coolness in a stylish way."
Adding colour is easily achieved in any room with the simple addition of rugs, throw pillows, drapes, and even artwork.
How do you make grey feel cosy?
To avoid the room feeling cold rather than cosy, there are a few key details to consider – tone and texture. Warm grey is the starting point of the palette while layers of texture are key to add depth and interest to make the room feel cosy.
"Cosiness depends on texture as well as colour," explains Monique Tollgard, co-founder of design group Tollgard. "It is experienced through the senses not just the eyes."
"Choose neutral greys that bring the outside in, making sure to create a cocooning space through colour, texture and choice of materials," "Play with textures to provide visual richness and interest."
"The Scandivanian concept of hygge relies on this layering of textured, comforting materials. It is pared back, but never cold or minimal. Add warmth through blankets, accent cushions and fabrics, accent lighting at a low level – think floor and table lamps not just downlights."
Sign up to our free daily email for the latest royal and entertainment news, interesting opinion, expert advice on styling and beauty trends, and no-nonsense guides to the health and wellness questions you want answered.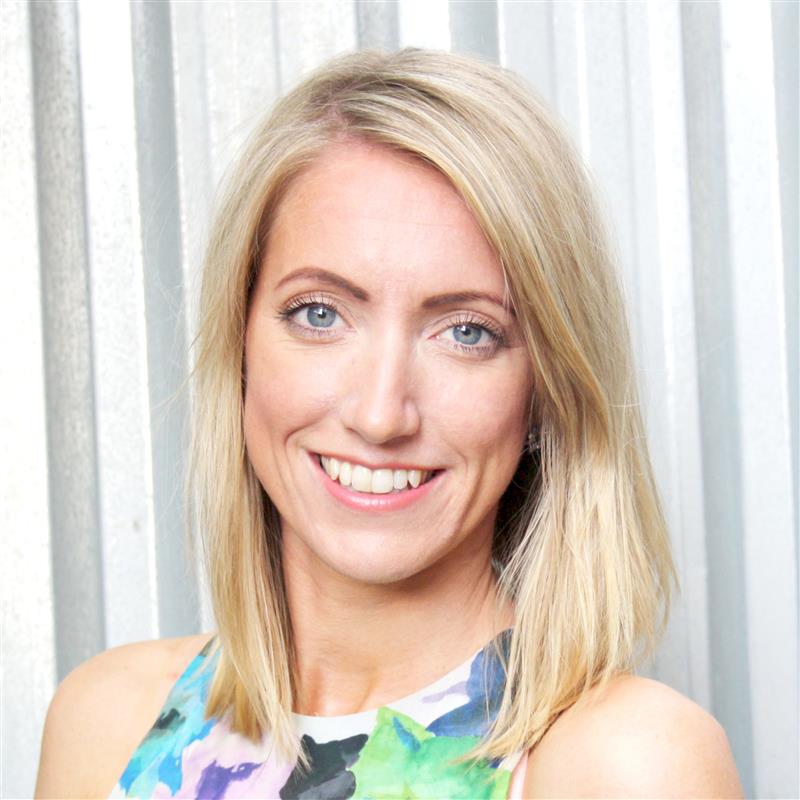 Tamara is a highly experienced homes and interiors journalist, with a career spanning 19 years. Now the Lifestyle Editor of womanandhome.com, she has spent the last 16 years working with the style teams at Country Homes & Interiors and Ideal Home, and it's with these award-winning interiors teams that she gained a wealth of knowledge and honed her skills and passion for shopping, styling and writing about every aspect of lifestyle and interiors.
With a keen eye for the latest interior trends, there's not a lot she doesn't know about home decor – whether it's what colour we should be painting our living rooms next season, or if the latest 'must-have' buys are actually worth investing in.
A true homes and interiors expert, Tamara has served as an ambassador for leading interior brands on multiple occasions, including appearing on Matalan's The Show and presenting at top interiors trend events such as the Autumn Fair and Spring Fair.