10 paint color ideas for kitchen cabinets: expert advice for choosing the best shades
Experts divulge the best paint color ideas for kitchen cabinets to keep your cooking space looking fresh and fashion-forward in 2023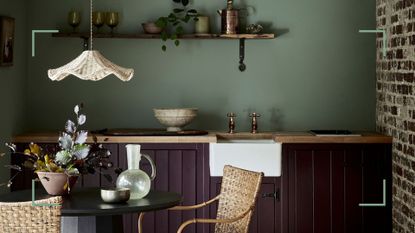 (Image credit: Little Greene)
woman&home newsletter
Sign up to our free daily email for the latest royal and entertainment news, interesting opinion, expert advice on styling and beauty trends, and no-nonsense guides to the health and wellness questions you want answered.
Thank you for signing up to Woman & Home. You will receive a verification email shortly.
There was a problem. Please refresh the page and try again.
Looking to pep up your kitchen cabinets with a lick of paint? Whether you're choosing a paint color for a new kitchen or breathing fresh life into existing cabinets, choosing the right paint color ideas for kitchen cabinets is the starting point for any successful scheme.
A splash of colorful paint is a brilliant way to make a kitchen look expensive on a budget, reviving a tired-looking space – creating a welcoming kitchen that you'll love coming home to.
For the very latest kitchen cabinet colors, it's worth keeping an eye on interior paint color trends 2023 to get inspiration and see where color trends are heading. Try to avoid shades that are clearly seasonal or one-hit-wonders, on cabinets you should be looking to still love the color in 10 years or more.
BEST PAINT COLOR IDEAS FOR KITCHEN CABINETS
"Picking colors for kitchen cabinets is always a challenge as you know this is a long-term decision," says interior designer Katharine Pooley. "If you're uncertain, it's hard to beat calm, paler tones that allow the natural daylight to bounce around and open up the room."
Read on for some of our favorite paint combos for cabinets and more color-savvy advice from the experts.
1. Zesty greens
"Uplifting greens, like Little Greene's Citrine, used here, are great for achieving an instantly calming, welcoming kitchen that feels both warm yet fresh," says Adrian Bergman, design manager, British Standard by Plain English.
Associated with natural, healthy ingredients, green will always top the kitchen cabinet color charts. In response to ongoing economic uncertainty, this year design and fashion experts are anticipating a shift away from brooding dark greens like khaki and forest, towards more optimistic, mood-boosting zesty greens to bring positive energy into homes.
Work zesty green cabinets with wooden countertops, these are teak, to underline the connection to nature. Choose green paints with yellow undertones for maximum warmth and mix with pale lime on walls for extra vibrancy. To dial down the zing, pair with gray or stone-based neutrals.
2. Refined shades of blue
"Of all the blues, rich deep blue remains the most popular shade for kitchen cabinets," reports Richard Davonport, managing director of Davonport. "Introducing crisp white, via worktops, tiles, and accessories, adds a further layer of classical decor style, creating a crisp and clean finish and an exciting contrast of color between the cabinets and surrounding surfaces."
From Willow delftware to maritime stripes, blue and white is a winning combination that never fails to look sophisticated. While pale blues paired with white will provide a breezy coastal vibe – think sunny skies with fluffy white clouds – the classiest way to work this popular combo is with dark, regal blues.
Navy blue, Royal Blue, Blue-black; dialing blue cabinets dark and then adding in a splash of white is a refined color approach that works especially well in period properties and on classical cabinetry. This look has the timeless sophistication of black and white monochrome schemes but is a little softer and more liveable.
3. Two-tone color
Why choose one color, when you can pick two? The latest way to embrace a two-tone color palette on kitchen cabinets is with an even horizontal split. All units below eye level are one color and all above eye level is another. The results feel punchier and more purposeful than a mix-and-match two-tone approach, and we can't get enough of it.
"Depending on the light levels, I would generally recommend opting for darker shades on the base cabinets and lighter above, particularly if the ceilings are low," says interior designer Irene Gunter, founder of Gunter & Co. Using two-tone color in this way is ideal for making a room look bigger using paint.
"The way cabinets are painted also has an impact. A traditional brushed effect that shows the woodgrain will have more of a textural appearance, compared to cabinets that are spray-painted."
4. Multiple choice color blocking
Color blocking, which involves mixing up sections of two or more solid colors, is a dynamic way to enliven kitchen cabinets. This bespoke kitchen belonging to Peter Thwaites and Rebecca Aird, owners of fabric and wallpaper brand Rapture & Wright, was inspired by the expressionist art of Mondrian.
"Since the kitchen is one part of a large multi-use area, I was keen that the furniture should retain a 'lightness', delivered by free-standing pieces in uplifting colors," explains Peter. Each freestanding piece is linked by exposed ash timber accents to give the simple color blocking a sense of overall cohesion. The dresser is painted in Incarnadine by Farrow & Ball; the island is painted in Olive Color by Little Greene; and the base units are in Burlington Arcade by Mylands.
Color blocking can also be an effective way to zone an open-plan kitchen, by using one shade on the kitchen cabinets, another in the dining area, and so on.
5. Bold saturated hues
Playing it safe with color in the kitchen is understandable, given the investment at stake. But the rewards of being just a little braver can be huge. Happily, homeowners are becoming more adventurous with color, and interior design in general, thanks to online platforms like Instagram and Pinterest that show just what a difference a little risk-taking can make.
Bold colors are not off-limits, but when looking to create a luxury look, cohesive color is the key to avoiding mistakes when decorating with dark colors.
On kitchen cabinets, the secret to making bold color choices that will stand the test of time is to follow the experts' lead and balance vibrant colors with calmer shades. The idea is to provide somewhere for the eyes to rest, rather than overwhelming the senses with 'full-drip' exposure – although that can work too if you are 100% certain that strong color is your thing.
'When selecting really strong shades it's wise to consider the architecture of the room as a whole in order to allow the color space to breathe,' explains Jasper Middleton, design director, of Middleton Bespoke. "Here, the bold burst of orange on the island is counter-balanced by the high-pitched ceiling and low-key backdrop of polished concrete and blue-gray tones."
6. New ways with white
White may seem like a disingenuous choice for kitchen cabinetry but it's a serious player that's always in the trend spotlight for its flexibility. In short, the best white paint colors suit every style of kitchen cabinetry, from ultra-modern to country classic, and are super easy to refresh to suit seasonal trends.
This year, we're seeing white cabinets move on from earthy Scandi pairings to a more dynamic double act. "White is a classical kitchen cabinet choice that will never date. It works well on its own but can prove even better when used with a statement shade on an island or dresser," enthuses Tom Howley, design director of Tom Howley.
"If you are considering bright white on cabinetry, you should use warmer shades of white or creams on the walls and floors to ensure the kitchen doesn't feel too clinical and sparse."
It is essential to take into account the room's natural light levels and direction when choosing whites. In a North facing room, some whites, particularly those with blue undertones, can look icy cold and unwelcoming.
Paint tester pots are your friend. Use them to paint panels of the same timber your cabinets will be made from and place these swatches in the same spot the cabinets will go. This will provide the most accurate color read and show how the light changes from morning until night.
7. Warming tones
"Goodbye gray, hello pink, peach, and scarlet tones – warm color palettes are everywhere right now," enthuses Dave Young, founder of Husk kitchens. "Perhaps it's the forthcoming Barbie movie or that Pantone's Color of the Year is Viva Magenta, but the color dial has swung firmly towards warm shades for 2023."
One of the main benefits of choosing shades from the warm side of the color spectrum is they're not as reactive to natural light levels. Unlike cool colors, which can appear positively Icelandic in a North-facing kitchen, warm colors are far easier to embrace. On cabinet hardware, however, it's worth switching from cool chrome and steel to warm metallics like polished brass and copper.
If you want to really boost the cozy kitchen vibes, go for two warm tones together. Clean reds and pinks can feel fresh and energizing used in tandem, while soothing nature-inspired shades like Tuscan red and terracotta are perfect for a country cottage.
"We're already noticing more homeowners selecting warm, rosy tones for their kitchen cabinets in pursuit of joyful, mood-lifting cooking spaces, and we couldn't be happier," adds Dave. It's there no surprise that warm red is a key color for kitchen trends 2023 and that the best pink paint colors are so enduringly popular.
8. Striking black
Dark, dramatic, and utterly unforgettable, black can prove a surprisingly flexible color for kitchen cabinets, which perhaps explains its enduring appeal. For 2023, black is taking a more sophisticated turn, which is less about overpowering and more about subtlety. We're talking elegant black and white monochrome schemes, and delicate off-blacks paired with warm neutrals.
Black can undoubtedly be a dominating color, a point that is often cited as the main deterrent to embracing black in the kitchen. "Don't be dissuaded from using black, as with any other color, it comes in many shades and variations and there's something for everyone," advises interior designer Benji Lewis.
Start by narrowing down the basic look you are seeking – subtle or strong ­– then decide on the most appropriate black. "For example, Little Greene's Lamp Black is a very good soft black, while Zoffany's Vine Black offers greater intensity," says Benji. "If going for black is something you like the idea of, but you'd rather knock a deep jeweled hint into things, look for a black with just a touch of green or blue, such as Sanderson's Night Fishing."
9. Engaging color combinations
Modern kitchen schemes are no longer considered in isolation ­– now, paint palettes reflect the wider interior aesthetic of a home.
"Open-plan kitchen and dining spaces are often a hive of activity and it's wonderful to reflect this energetic and inviting atmosphere with engaging color choices," says Andy Greenall, creative director, Paint & Paper Library. "Rather than opt for the habitual white on kitchen cabinets, consider the open-plan space as a whole by working with colors that complement furnishings."
Paint & Paper Library's Roben's Honour, used on the cabinets here, is an ancient color originally made with flake white and red ochre - the basis of many historic decorative schemes.
"It is a wonderful, warm pink tone that will add a playful peachy touch to kitchen cabinetry, whilst the characterful burnt orange 'The Long Room' looks fabulous on all four walls, imbuing the space with impact and warmth," adds Andy.
10. Punchy color cues
Settling upon the perfect paint color ideas for a kitchen can be fraught with pressure. The fear of going off a particular color before it's time for a redo can quickly lead to indecisiveness and, ultimately, installation delays. For reassurance, experts recommend taking color inspiration from items you already have in your home, and even your wardrobe.
Most people favor particular shades, often subconsciously. There's a high chance you already have the perfect cabinet shade adorning your walls, cushions, and closets – it might be a similar shade to your living room paint color.
"You are often drawn to colors that resonate with a memory or that already appear in your home, for example in your artwork," agrees Ben Burbidge, managing director, of Kitchen Makers. "Carrying color tones from a favorite piece onto your cabinetry – and including the picture or painting in your kitchen decor – can also help achieve design cohesion and a relaxed, personalized space."
This approach works particularly well when choosing bolder colors, as the link to a treasured item, or items can help you feel braver about your color choices. Don't forget, it doesn't have to be just one shade that inspires cabinetry; multitoned artwork can yield complementary color inspiration for kitchen accessories, flooring, and soft furnishings.
WHICH COLOR COMBINATION IS BEST FOR KITCHEN CABINETS?
"Cabinets can be painted in a bold, statement color to renew the look of old woodwork and create a focal hue for the rest of the room to be styled around," says Helen Shaw, UK marketing director, Benjamin Moore. "In terms of color combinations, as 2023 gathers pace we are continuing to see a trend for consumers looking to bring bolder hues into their homes, and the kitchen is no exception."
Kitchen cabinets are the perfect place to introduce more saturated colors, particularly if the rest of your home's palette leans more toward light neutrals. Rich navy blues and forest greens are extremely popular and can be easily painted over any kitchen cabinetry to create the illusion of a new kitchen space. 
"If you have recently updated your kitchen but feel the rest of the room needs a refresh in comparison, opting for a bold color on walls is a great way to renew the whole room and make the room itself pop," explains Helen.
"Deep burgundy and terracotta shades are great for enhancing the rustic warmth of a wooden kitchen look, where deep greens and navy walls will perfectly contrast a cool marble surface."
HOW DO I CHOOSE THE RIGHT COLOR FOR MY KITCHEN CABINETS?
"When thinking about kitchen cabinet colors, always consider your overall space, for example in an open floor plan the best kitchen palette complements colors in adjoining living areas for an eye-pleasing color continuity," says Helen.
"For statement-making cabinets, try a deep graphite green, which will help to introduce the perfect blend of organic meets drama. Depending on the lighting and surrounding colors in the space, it can cast more grey, black, or green, awarding it the versatility of a neutral and soothing quality of earthy hues."
"For those looking to add a splash of color, opt for a bolder color on an island, or on lower cabinets and contrast with paler shades on upper cabinets to create a cohesive feel that is not overwhelming of color," suggests Helen.
Sign up to our free daily email for the latest royal and entertainment news, interesting opinion, expert advice on styling and beauty trends, and no-nonsense guides to the health and wellness questions you want answered.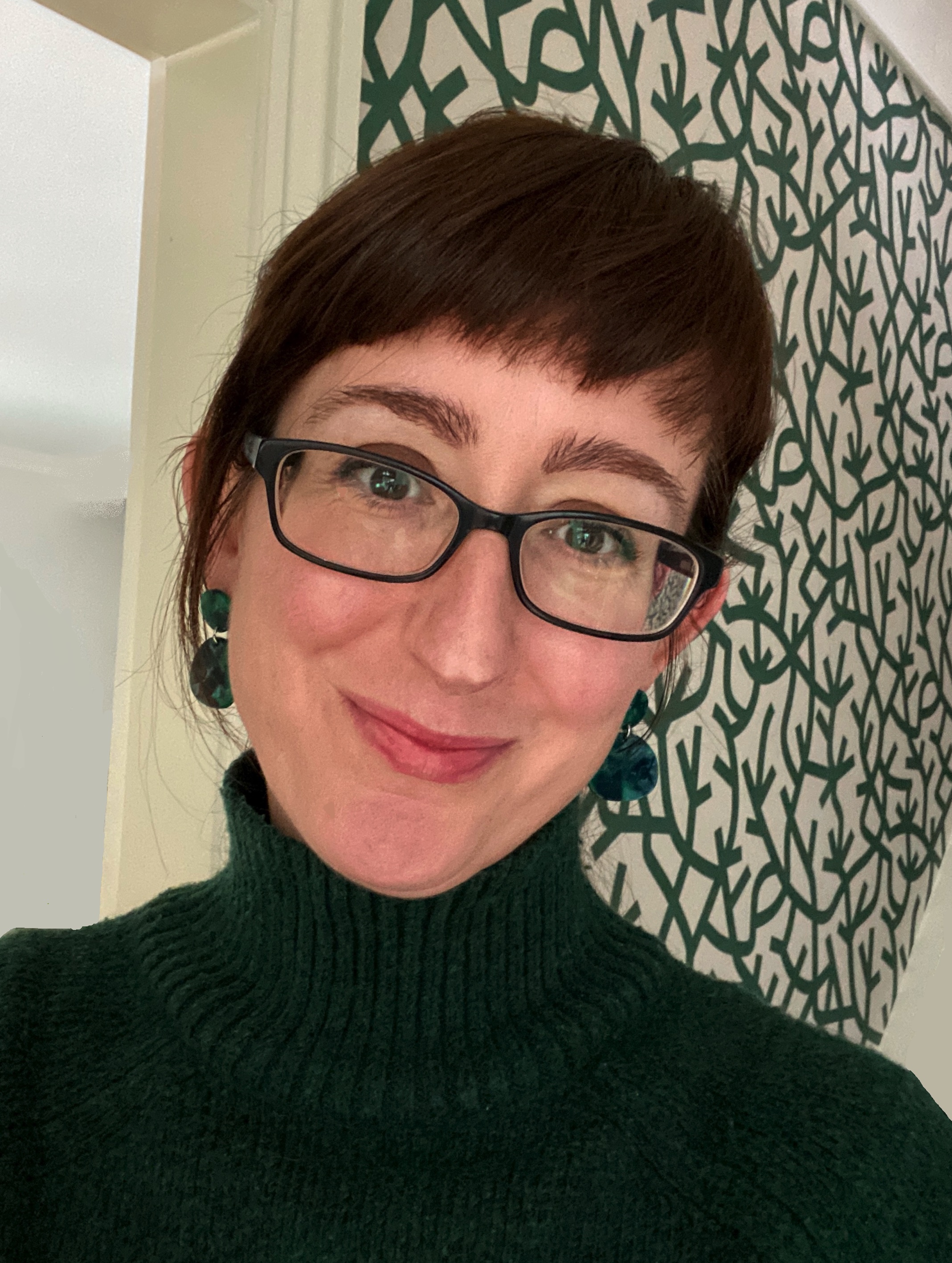 An interiors journalist for more than 20 years, Linda Clayton has worked on a wide array of consumer titles, including Homes & Gardens, Livingetc, Country Homes & Interiors and Real Homes.
She graduated from Cardiff's esteemed School of Journalism, Media and Cultural Studies with a First Class degree and Postgraduate Diploma in Magazine Journalism.