Le Creuset Amazon Prime Day: get £60 off this heart-shaped cast iron dish for a limited time
It's now just over £100, making this cast iron dish a huge bargain.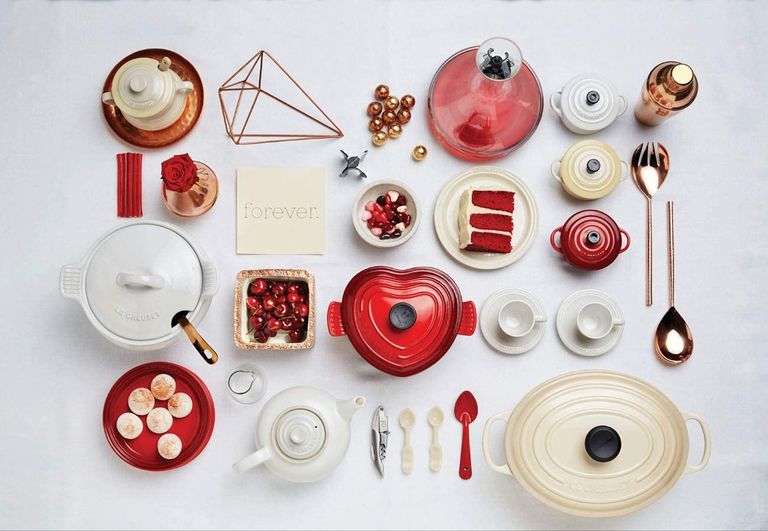 When it comes to cooking, cast iron dishes are some of the most long-lasting pieces you can have in the kitchen; a real investment piece. Those looking to get their hands on some will be thrilled to hear that a classic Le Creuset pot now has 35% off for Amazon Prime Day. The Le Creuset Prime Day offering is big this year, so make sure you take advantage and stock up on some stunning new kitchenware.
This deal hit the website early this morning, so considering it's one of their bestsellers it's likely selling very quickly. If you want it, be sure to pick it up while this huge saving is still in place! Le Creuset's heart-shaped dish is one of the most-loved pieces in the French brand's collection - and it makes the perfect gift for newlyweds or a partner as a romantic gesture. With this discount on Amazon Prime Day 2020 the dish costs just over £100 (£109.43 to be precise), which Le Creuset fans will know is a real bargain.
You'll need a Prime membership to get this amazing deal though - so make sure that you sign up for a free, 30-day trail with Amazon now.
View the brilliant cookware deal that will make you the envy of all your friends below…
_________________________________________________________________________________
DEAL IN FULL:
Le Creuset classic cast iron pot -was £169, now £109.43 (saving of £59.57)
The classic heart-shaped Le Creuset cast iron pot is popular with home cooks due to its high quality and longevity. Great for both the oven and the hob, it serves 2 people comfortably, or makes the perfect pot for side dishes (or desserts!) This stylish dish looks beautiful popped on a table at a dinner party, or as a centrepiece for afternoon tea housing a show-stopping traybake.
It's now reduced by £60 - a saving of 35% - for just 11 hours only. All the more reason to snap this deal up quickly!
________________________________________________________________________________
Le Creuset products are brilliant kitchen companions due to their flexible nature and exceptional quality. And while they are slightly more than other products on the market, you're paying for a dish which is built to last. Plus, with this special Le Creuset Prime Day discount on Amazon Prime Day 2020 it's a real steal.
This oval enamel cast iron pot has a tight-fitting lid, which locks in moisture, and can be used either on the hob or in the oven, depending on what your recipe requires.
It's made with an easy-to-grab lid and large handles - so you can easily move from hob to oven to table, even when wearing oven gloves.The cast iron enamel also heats evenly and retains heat incredibly well - so your food will stay warm on the table.
View the Le Creuset at Amazon deal here.
This is the best kitchen deal we've seem all day! Race you to the checkout...