This may not be a sex toy, but I'm using it as one – and saving £14.99 thanks to Prime Day
This deal will make you smile! Promise.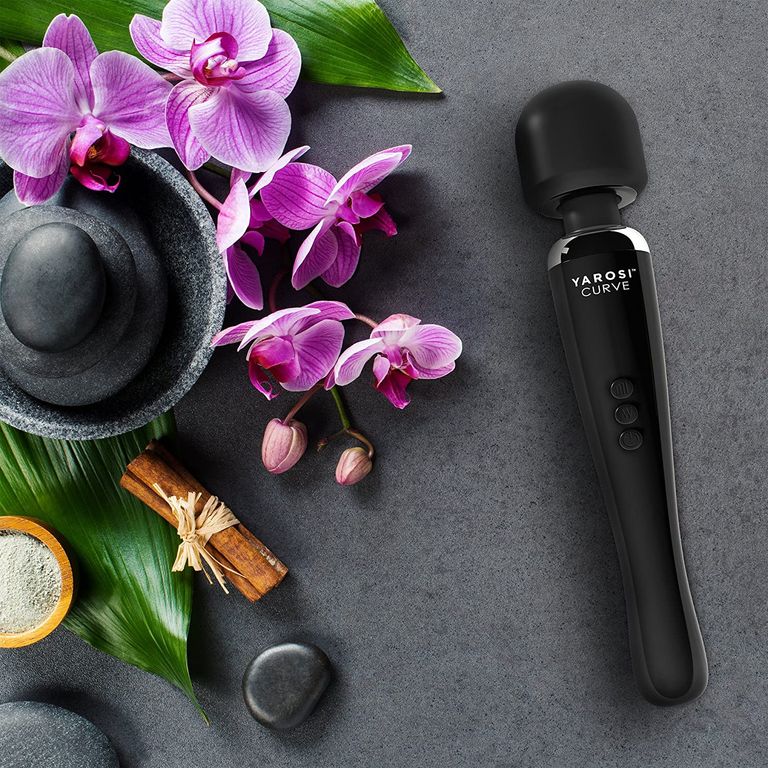 Who loves a bargain? I know I do. And what makes this deal a little bit sweeter is that you'll get some extra bang for your buck (wink, wink). That's why when I saw this Yarosi Cordless Curved Therapeutic Device, which is £14.99 off thanks toAmazon Prime Day, I had to buy myself another one. Because this wand massager can help relieve pent up tension from head to toe... if you get my drift? Course you do!
Wand massagers are one of the latest trends in the sex toy world at the moment, so why not get your hands on one of the real deals? This "therapeutic device" helps relieve tired muscles thanks to its 20 (yes, count them!) different vibration patterns. And, it's made with 100% silicone, which is totally safe to use on skin.
Plus, the Yarosi Cordless Curved Therapeutic Device is sosleek and stylish, that no one will even realise what you're really using it for. But you'll have to be quick. This Lightening Deal is only available until midnight tonight (14 October), or sooner if stock runs out.
View the deal below...
DEAL IN FULL:
Yarosi Cordless Curved Therapeutic Device– was £34.95, now £19.96 (save £14.99), Amazon.co.uk
Thanks to Amazon Prime Day, this Yarosi Cordless Curved Therapeutic Device is over 40% cheaper than it normally is – so it's the ideal time to buy. This bargain massager has been ergonomically designed to be held comfortably in your hand. At almost 30cm long, there's no denying that this pulsating device is BIG and powerful, but there's nothing worse than a massage which you can't feel. Right? Plus, the bendable neck makes sure the bulbous head gets into all the right places. Remember, this generous saving is only available while stocks last, and must end tonight – so take advantage of it while you can.
While many people will be buying this device solely for the purpose of a relaxing, headache-reducing massage, others will want it for the same reasons I do. That's because wand massagers are ideal to use as a clitoral stimulator, making them one of the best vibrators around. They are super powerful, soa popular choice for people who enjoy intense stimulation. But that's not all. Because wands are designed for external stimulation, they're incredibly versatile and suitable for all genders. This makes them very good value for money – and great for first timers who don't know what they might enjoy when it comes to Prime Day sex toys.
This really is a discreet buy. It's cordless, so easy to charge via USB, away from any prying eyes. And, even if someone did stumble across it, they wouldn't realise what you were using it for. And that includes the postman when he's delivering it! But don't just take my word for it – with a 4.5 out of 5 star rating on Amazon, others love it, too.
Remember, this amazing deal ends with Prime Day tonight (14 October) – so don't miss out. Shop the Yarosi Cordless Curved Therapeutic Device dealhere.
And, if you do decide you hate it, you can just use it as a microphone when singing along to the radio – enjoy!