I bought this 4.5 star rated digital thermometer in the Amazon Prime Day sale so I can test my guests at Christmas!
Wow! Good value.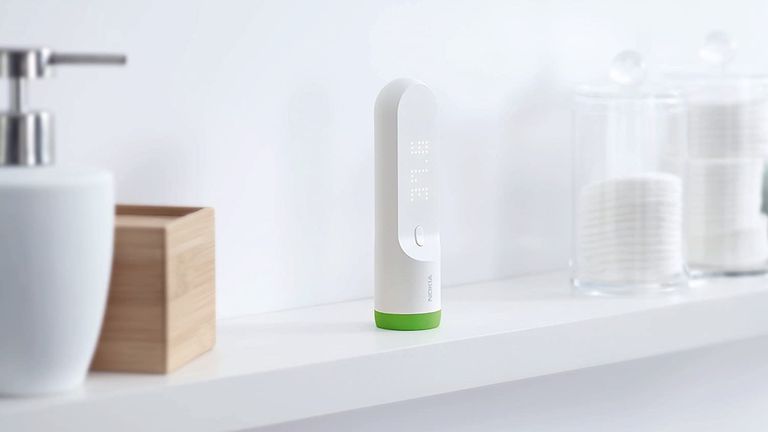 I know, I know. This probably sounds crazy. And maybe a bit mean. But I just bought the Withings Thermo Smart Temporal Thermometer to test my guests at Christmas.
And, yes, I realise it's the last thing my relatives are going to want to do. But, in order to pass under the mistletoe to enter my home, all guests (even if six is the max!) will have to have their temperature checked.
I know it may seem excessive, but at least I draw the line on actually nasal swabbing any relatives! And, if it's away of protecting some of my more vulnerable relatives against Covid-19, then it's worth it. At least this option is non-contact – so it's super hygienic, and those who've had too much Eggnog probably won't even realise what I'm doing.
Plus, the good news is that thanks to Amazon Prime Day, theWithings Thermo Smart Temporal Thermometer is 30% off until midnight Wednesday 14th of October.
View the deal below...
DEAL IN FULL:
Withings Thermo Smart Temporal Thermometer – was £89.95, now £63, Amazon.co.uk
Reduced from £89.95 to just £63 – saving you a huge £26.95 – this is a great deal as part of Amazon's Prime Day promotion. With16 infrared sensors to provide a highly accurate result, this is a quick and easy way to test someone's (or even your own) temperature. It's non invasive – you don't even have to touch the skin directly, so gone are the days of placing anything under your tongue. This makes it ideal for all ages, even babies or toddlers, to have their temperature checked without them being disturbed. And, the best bit is that this can be used by multiple users – up to eight people can have their temperature recorded and stored should they need to inform their GP.
To be honest, even if it wasn't for Amazon Prime Day 2020, I would still have purchased the Withings Thermo Smart Temporal Thermometer at some point. This deal just makes it a lot sweeter – and leaves more money to spend on mulled wine. And gin. As a Withings fan, I already have the smart scales and watch connected to my iPhone via an app.
I've always found Withings products really easy to navigate and use. And this smart thermometer is no exception. It simply connects to your Android or iPhone via Bluetooth – all you need to do is provide some information on who is using it. It's ideal if you want to take multiple temperatures during the day to see how your health is changing.
Sounds amazing? I think so too. And, in this crazy world, if it's one thing I can do to flatten the curve, then I'll do it. You never know, it might become the must-have game that we all end up playing with at the dining table!
But remember, this amazing Prime Day deal on the Withings Thermo Smart Temporal Thermometer ends tomorrow at midnight. So don't wait. Shop the dealhere.
Please send me your best wishes this Christmas. As, if I haven't managed to offend everyone before they've even stepped through the door, they'll soon get a shock when they discover I'm serving up a vegan buffet!