Why you should take the plunge and buy a Wonderbra this Amazon Prime Day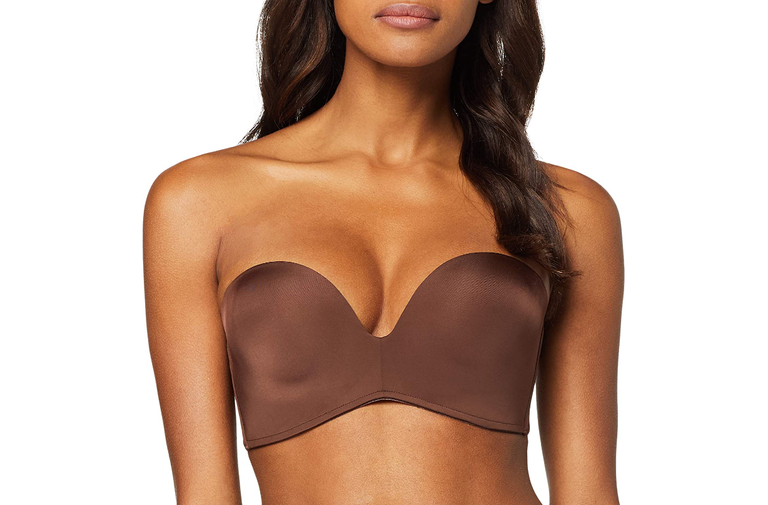 Looking for a new strapless bra that won't have inched down your back by the time your starter arrives?
Ask anyone in the know which strapless bra really works, and I guarantee the Wonderbra Ultimate Strapless Bra will be the first name to cross their lips. It really is one of the best bras out there. 
How do I know that? Well, firstly it's my job to talk to people about their fashion likes and dislikes. And secondly, I recently put more than 30 bras through their paces as part of a review feature, so I know how to separate the supportive wheat from the unstructured chafe.
Amazon has slashed the price of this very bra by up to 40% as part of their Prime Day promotions, so there's never been a better time to invest.
Find out more below…
DEAL IN FULL:
Wonderbra Ultimate Strapless Bra - was £40, now £23.35, Amazon
If you're looking for a supportive strapless bra that won't let you down from AM to PM, this is the one to try. Prices do vary by colourway, but you can expect to save at least 30%. Sizes are selling out fast on the second day of the Prime Day promotions, so add to basket quick to avoid disapointment.
So what makes the Wonderbra Ultimate Strapless Bra so wonderful? And why is it worth investing in this Amazon Prime Day?
The key is in the cups. Turn the bra inside out, and you'll get a glimpse of the innovative 'hand support design'. It works, just as the name suggests, by using a form of thermoplastic moulded into the cups to mimic the support of two hands holding your bust in place. Sounds a little crazy, but it really does work.
Wonderbra own the patent for the patented silicone dots that pepper the back strap of their bestselling bra too, helping to keep it perfectly in place.
Although the dots are densely packed, you don't get that skin-pulling stickiness that normally comes with a silicone-backed bra. They do a brilliant job at stopping the bra from shifting and sliding when you break a sweat too.
Last, but by no means least, one of the things I love most about the Wonderbra Ultimate Strapless Bra is that it comes in a truly inclusive range of nude shades. Alongside classic black and ivory, there are five different nudes to choose from.
Not sure which nude to go for? The helpful folk over at Amazon have pictured each shade on a model with a similar skin tone, making it easy to work out which one will best suit you.