This cute kimono just shot straight to the top of my Amazon Prime Day wishlist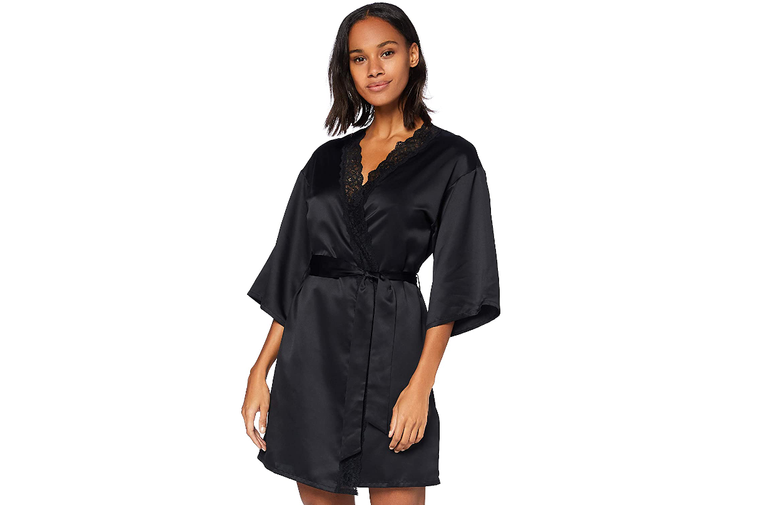 With staying in the new going out, I've made it my 2020 resolution to up my game when it comes to loungewear.
I'll be waving goodbye to my sagging, holey leggings and sad, faded t-shirts, trading them instead for luxe loungewear like this Iris & Lily kimono.
And it seems I've made my new shopping resolution at just the right time. As part of their Prime Day promotions, Amazon have slashed the price of the very kimono I was lusting after by more than 30%.
Find out more about this brilliant deal below…
DEAL IN FULL:
Iris & Lily Women's Satin Kimono Dressing Gown - was £24.99, now £15.87, Amazon
Quality fabrics and expert craftsmanship come as standard with all Iris & Lily pieces, so you can rest assured your new kimono will stand the test of time. Available in five different sizes from xs-xl, you're sure to find the perfect fit. As with all deals in the Amazon Prime Day sales, this Iris & Lily kimono seems to be selling fast, so shop soon to avoid missing out.
It might be made from polyester, but this kimono feels and looks just like the real deal, with a soft, slinky texture. Available in black, navy and white, you're sure to find something to suit your style.
In fact, the white version would make a gorgeous gift for a bride or bridesmaid to be. You could even get their name or wedding date printed on the back.
I'll be wearing my new Iris & Lily kimono open over a snuggly waffle pyjama set, or closed over a cami and shorts set. Tie belt kimonos like this one always have my vote, helping to avoid any unnecessary embarrassment when the doorbell rings unexpectedly.
Not heard of Iris & Lily before? Allow me to fill you in.
A brand that wasn't on my radar until this year's Prime Day, it's exclusive to Amazon. Specialising in underwear and nightwear, their offering is well worth a browse.
Bad news for my pre-payday bank balance, I'm already considering adding their Lace Bralette (now just £5.44) and Hipster Multipack (now £9.77) to my basket. You can find more exciting offers like this in our round-up of the very best Prime clothing deals.
Don't say I didn't warn you…