The BIG fashion change that 24% of Brits have made this year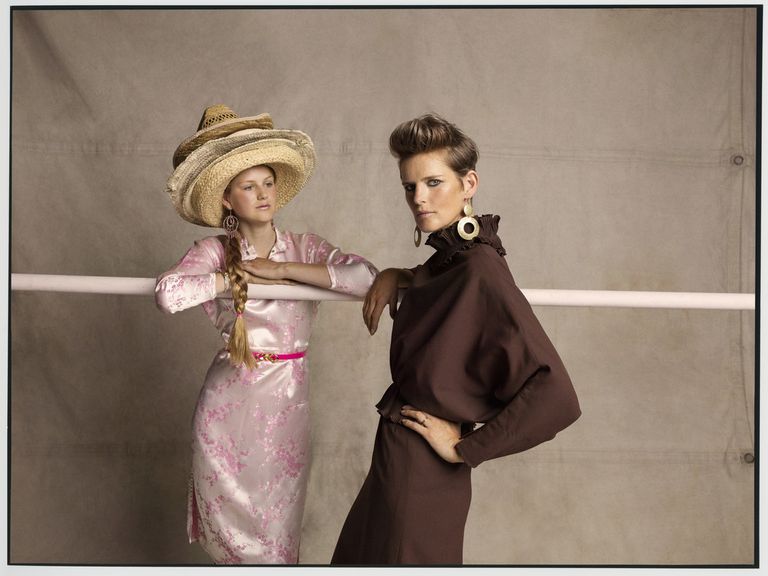 (Image credit: Tom Craig)
September has always been a big month for fashion, but this year what's on trend is a bit different: sustainability. According to a new survey, sustainable style and conscious buying are cooler than ever.
The survey was commissioned by sustainable cider brand, Old Mout, and it revealed that 24% Brits have bought fewer clothes this year, 17% bought only second-hand clothing, and 15% opted to fix their clothes instead of throwing them away. Besides that, almost half of consumers (43%) are now considering whether their purchases make an impact on climate change, and more than a third (36%) now think about buying recyclable products.
Michaela Strachan, conservationist and Old Mout cider ambassador commented, "This year, in the UK at least, there has been a wave of change and that's really exciting. This survey by Old Mout is a strong indication we're heading in the right direction, but of course there is always more we can do."
This survey has come just in time for Secondhand September, an Oxfam campaign launched to encourage people to buy only second-hand during the whole of the month, with the hope of inspiring us to reduce our consumption habits to moresustainable levels.
Danny Sriskandarajah, Chief Executive of Oxfam GB, says, "Fashion doesn't need to cost the earth - buying second-hand not only stops clothing from ending up in landfill, but can also be the first step on the path towards more sustainable consumption. Buying second-hand from Oxfam raises vital funds for our work fighting poverty and supporting people hit by climate change."
The campaign is being backed by both big fashion names as Vivienne Westwood, Henry Holland and models Georgia Jagger and Lily Cole, and independent sustainable brands as People Tree and Monkee Genes. All items donated to Oxfam are sold online and in store helping raise money to fight poverty around the globe.
Designer items from the campaign are on sale on the Oxfam Online Shop and Vestiaire Collective with proceeds going to Oxfam.
Commenting on the campaign, Vivienne Westwood said, 'Buy less, choose well, make it last'. We quite agree.