Away Black Friday and Cyber Monday sale: The optimist in me is taking advance of this brilliant luggage offer - here's why
The Away Black Friday sale might not be an official one, but their cut-price suitcase bundles don't disappoint...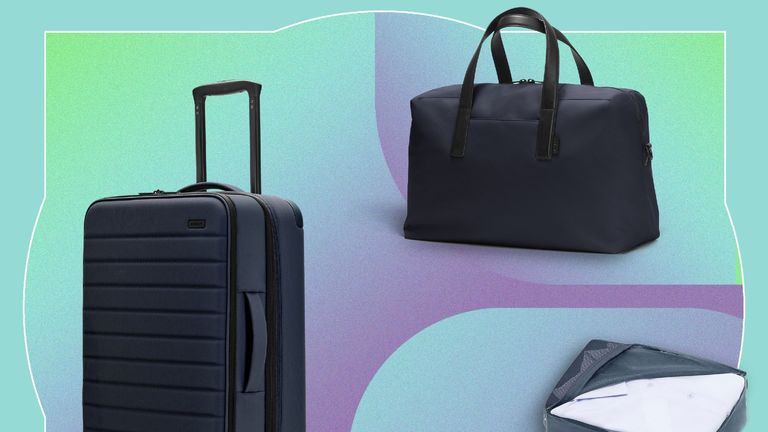 (Image credit: Away)
Ah holidays. Remember those? For me, there's no sight more glorious than a packed suitcase waiting patiently by the front door.
The pause button may have been pressed on travels to far-flung destinations for the foreseeable future, but there's no harm in daydreaming is there? Or, as my Girl Guide Sixer taught me, in being prepared. Although Away's Black Friday sale might not have been quite what she had in mind.
Over the years, the humble suitcase has evolved from an essential means of carrying things to something of a status symbol. In no small part due to luxe luggage brands like Away. And thanks to Black Friday and Cyber Monday, their chic cases just became a whole lot more affordable.
Our top picks from the Away Black Friday sale
Away The Weekend Set, £320, £210 (save £110) | Away If you're planning to hotfoot to sunnier climes the minute the travel ban is lifted, this weekend-ready set is the perfect holiday buddy. It includes a backpack and hold-friendly travel bag.View Deal
Away The Journey Set, £405, £295 (save £110) | Away If your tired luggage is in need of replacing, this is the set for you. It comes complete with an expandable carry-on size case, practical duffle bag and four packing cubes. View Deal
Away The Extras Set, £145, £105 (save £40) |Away One for the ultra-organised, these extras will make sure everything has it's place - right down to your toothbrush. The set includes a hanging toiletry bag, large shoe cube and small packing cubes. View Deal
Technically speaking, it's not a Black Friday or Cyber Monday sale, but from now until 31st December, shoppers can save up to £110 on Away's The Holiday Sets.
So what do they include? In short, they're big product bundles made up of everything from suitcases to case organisers.
The bigger the set, the bigger the saving, and I've got my beady, bargain-hunting eye on The Weekend Set, now £210, RRP £320. It includes a versatile nylon duffle bag that's roomy enough for even heavy packers like me, complete with a shoe compartment and laptop sleeve. The set also features The Backpack, a sleek, stylish number that could be used for everything from the commute to a hike.
I'm also coveting The Journey Set, £295, RRP £405, with the excuse that suitcase sales this good are often hard to come by. It includes The Expandable Bigger Carry On, which in my opinion, is the cream of the suitcase crop. It's been thoughtfully designed with a number of features to make your travels run that bit smoother. An easy-access front pocket keeps your passport within arms reach, 360° spinner wheels will help you glide to the gate, while the inner compression system makes room for even more clothes.
If that wasn't enough, The Journey Set also boasts The Original Everywhere bag and a set of four Packing Cubes.
What's the point in buying a suitcase and travel accessories in the midst of a pandemic, I hear you cry? Because, life will eventually return to normal. And, until that time, imagining sandy, sunshine-filled days goes a long way towards pulling us through the cold, dark ones.
On a more cynical note, I predict suitcase prices will start to rise when air travel restrictions lift, so it pays to get in early.
Whatever your reasons, this deal is just too good to miss. Happy shopping!