Why Water Is Your New Makeup Hero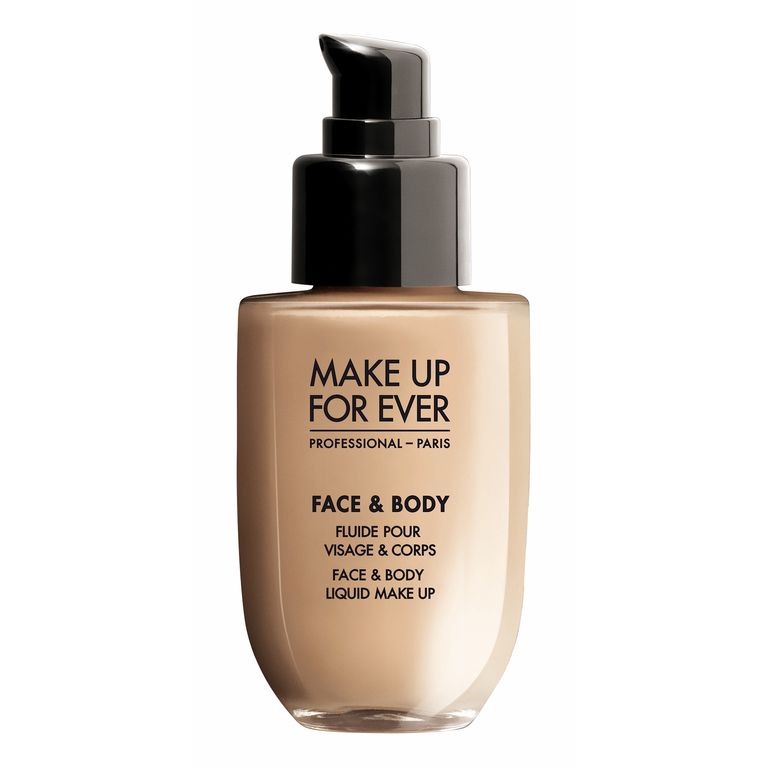 The best of the new makeup launches are boasting a high water content. Read why this is such good news for your skin...
Water may see like the most basic of beauty ingredients, but new makeup infused with H20 is creating a lot of buzz right now. Why? It's exciting, we promise. A shot of the stuff in your foundation, blusher or lipstick creates a dewiness akin to the glow you get after a facial.
Furthermore, these new buys don't merely plump and hydrate your complexion; the water-laden textures mesh beautifully with pores for a second-skin effect. Think sheer, ultra-blendable, supremely fresh, and you'll understand why we – and the rest of the beauty industry – are looking for buys that champion water's benefits.
In foundation, these water-led formulas read as imperceptible on the skin, swapping cakey telltale coverage for hyper-real pigments that appear to melt into your contours. The lip colours create a youthful flush that makes mouths appear drenched in hydration, while lids and cheeks glow under luminous veils that offer a hint of translucent tint.
Make Up For Ever Face & Body Liquid Makeup, £27 Ever since Make Up For Ever launched in Debenhams in May, we've been wondering how we ever lived without the French beauty brand. Amongst its many heroes is the Face & Body Liquid Makeup, a water-based pigment that makes good on its promise of a semi-matte, satin finish. Water-based bases are wonderful news for those with oily and acne-prone skin, but with its thwacks of hydrating benefits, this one ticks all the right boxes for dry skin, too.
Water-Based Makeup: Paul & Joe Eye Gloss in Crème Brulee, £16
The gentlest kiss of colour fuses with an ultra-dewy water base to create Eye Gloss, a translucent tint that breathes life back into stuffy eyes. Glide onto lids for a veil of shine – the focus on this almost-clear shadow is less about imparting colour and more about enveloping skin in a fatigue-reversing pearl pigment. We have to say it works.
Water-Based Makeup: Smashbox Camera Ready BB Water SPF30, £29
Think of this as foundation for people who hate the feel of foundation. If creamy formulas threaten to smother, veil skin in Smashbox's new BB, which suspends colour pigments in water for a weightless whisper of coverage. Though sheer on first contact, it's buildable and lends skin the kind of squeaky-clean glow that once seemed exclusive to the very best of spa facials.
Water-Based Makeup: Stila Aqua Glow Watercolour Blush in Water Lily, £20
Now, this is quite the marvel. A water-based, thin liquid blush is released from the pot with a pat of the mesh top, arming you with a pretty, pinky pigment. Daub on cheeks to bathe skin in a bonne mine sheen that cannot be overdone. There's no room for powdery faces or circus-ready blusher here.
Water-Based Makeup: MAC Studio Waterweight Foundation, £25.50
The clue is in the name with this base. As light as drops of water, the thin, serum-like formula will enliven a dull complexion in one fell swoop. Medium coverage conceals discolouration, a velvety texture tempers oil and light reflectors blur enlarged pores into oblivion.
Water-Based Makeup: Bourjois Rouge Edition Aqua Laque Liquid Lipstick in Feeling Reddy, £8.99
Bursting with dew-boosting water, Aqua Laque sees a liquid lipstick take a weightless form to lend mouths a pretty, just-bitten sheen that appears to gently plump. Layer on for 10 hours of hydration and a healthy hint of gloss to match. You can't go wrong with the flatter-all hue and high impact pay-off of Feeling Reddy.