The One Beauty Product Alesha Dixon Says You Should Give Up Next Year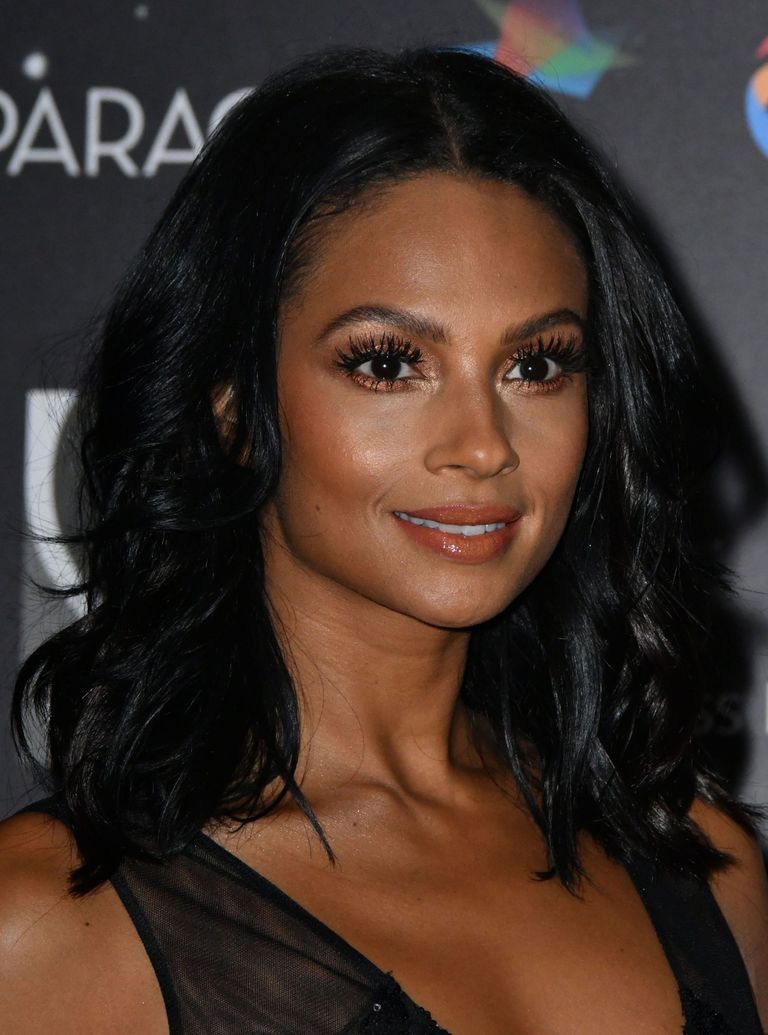 (Image credit: Nils Jorgensen/REX/Shutterstock)
Despite her hectic schedule as a TV presenter, talent show judge and mother, Alesha Dixon always looks radiant thanks to always following a few strict beauty rules.And if there's one thing Alesha avoids at all costs, it's using face wipes.
"One of the things I'm trying to do is stop using face wipes," theBritain's Got Talentjudge says. "From a beauty point of view, face wipes are very harsh on your skin. Secondly, unless you buy a biodegradable wipe, then it's very damaging to the planet."
That's right, the ubiquitous face wipe - always on standby for quick, convenient make-up removal. Unfortunately, they're not as cleansing or good for your skin as you might've thought.
Face wipes can wreak havoc on your pores, as well as the planet. They contain synthetic fibres that don't break down, so they're adding to our ever-growing water pollution problem.
They're full of harsh chemicals, too. The anti-microbial preservatives and cleansing agents - the stuff that's supposed to help your complexion - can actually irritate the skin.
Also, face wipes don't entirely remove your cosmetics. They smear around dirt and make-up, while leaving the skin underneath inflamed and prone to skin pigmentation from the chemicals and rubbing motion.
Alesha's 2018 resolution? Cut things out that aren't good for her skin or the planet, and swap to a gentler, greener alternative.
"I'm using cleansing oil at the moment," she says. "I make sure I use a flannel to take my make-up off with every night."
[instagram]
"I've been using face wipes for so many years that every night I have to remind myself, 'Oh you have to use the cleanser tonight'. I'm trying to cut out things that will not only be better for my skin, but for the planet as well."
It's a hard habit to break, but trading face wipes for cleanser will really benefit your skin. Oil-based cleansers in particular are very effective when it comes to removing remove waterproof products such as foundation, mascara and concealer.
For oil cleansers that won't ruin your skin (or the earth!), tryKiehl's Midnight Recovery Botanical Cleansing Oil, £32 for 175ml, orSimple Cleansing Oil, £6.99 for 125ml.
Alesha also boosts her skin's radiance by starting with good nutrition and exercise to maintain her glowing complexion.
"If you start from the inside and work your way out by making sure that 90% of the time you're putting goodness into your body - making sure you stay hydrated, eating fresh fruits and vegetables and exercising," she advises.
"Smile! If you're happy and joyful, that's the best glow you have."
Alesha Dixon is the Rewarding Relationships Ambassador for the NatWest Reward Account, which rewards customers with 2% cashback on eligible household bills
for
a £2 monthly fee.
Find out more by visiting Natwest's website.