The Best Healing Beauty Buys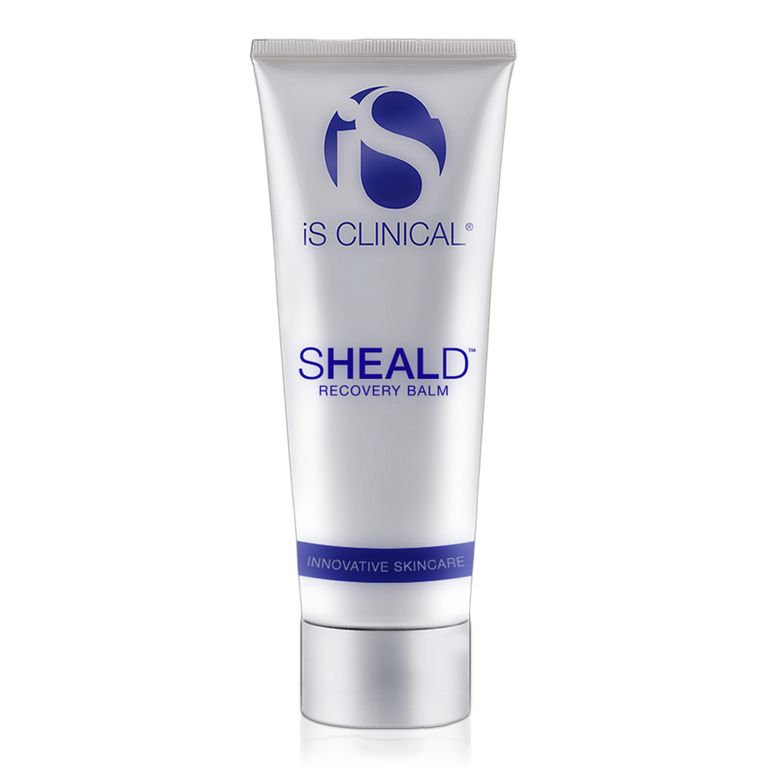 Soothe dry skin, reduce scars and banish blemishes with these miracle beauty products that make a difference
A post-procedure reparative balm might not sound the most glamorous - or the most necessary - beauty buy, but you really do need the Sheald Recovery Balm in your bathroom cabinet.
A powerful all-purpose product, the Sheald Recovery Balm was created for use after cosmetic procedures, to speed up skin recovery and maximise results, but don't let this put you off. The antioxidant-rich formula works on everything from dry skin, to scars, stretch marks and allergic reactions. It's ideal for easily irritated skin or mild allergic reactions and will even help scabs, bruises and wounds to heal faster.
No complaints to speak of? Use the Sheald Recovery Balm as a face cream, body moisturiser or to soften cracked heels in time for summer. It might not have the cheapest price tag, but we all need this multipurpose balm in our lives.
Healgel Intensive, £37.50
Good for: Eczema, rosacea, acne, psorasis, sunburn, scarring, stretch marks There's a real buzz surrounding this product in the beauty world - and for once, it's justified. Healgel was developed after three years extensive research by a team of top plastic surgeons, including the surgeon behind the world's first full face transplant. They wanted to create a medical balm to speed up post-operative healing time. And this is it. Now, it's become the beauty insiders go-to for all manner of skin conditions thanks to the easily absorbed, soothing, colourless salve which forms a protective layer over the problem area to allow the powerful ingredients to get to work. Buy Healgel Intensive
Sudocrem Antiseptic Cream, £2.55
Good for: Acne, eczema, bites, burns A medicine cabinet staple that demands space in your make-up bag too! Sudocrem is traditionally used to treat nappy rash, but the formulation is also extremely effective for other common skin conditions. Hypoallergenic lanolin is an emolient which provides welcome relief from eczema while benzyl benzonate is renowned for its healing properties. Powerful stuff for less than £3! Buy Sudocrem Antiseptic Healing Cream
Raccine Ultimate Aqua Blanc Boost, £28
Good for: Dark spots Raccine has just arrived in the UK from Korea. It harnesses the power of plants to create truly effective products for all skin types. Try the Ultimate Aqua Blanc Boost to fade stubborn dark spots. Buy Raccine Ultimate Aqua Blanc Boost
Palmers Cocoa Butter Formula Lotion, £1.88
Good for: Stretch marks, scars, sun-damaged skin A hardworking body lotion is as important to your morning routine as an SPF moisturiser. Palmers Cocoa Butter Formula Lotion not only smells divine but gets to work fast - softening, smoothing, fading marks and relieving dry or damaged skin thanks to its vitamin-enriched formula. Buy Palmers Cocoa Butter Formula
Dermalogica Daily Microfoliant, £40.30
Good for: Blemishes, dull skin Celebrities and women in the know trust Dermalogica to keep their skin looking flawless, day in day out. The brand's Daily Microfoliant has achieved cult status thanks to its gentle but effective natural exfoliators which lift dirt, remove dead skin cells and banish oil without drying out the skin. Buy Dermalogica Daily Microfoliant
Bio-Oil, £6.99
Good for: Scars, stretch marks, dehydrated skin, uneven skintone, sun damage, premature ageing Scars, stretch marks and the like can really affect your confidence, but Bio Oil can help. The non-greasy, hypoallergenic formula sinks in to the skin easily allowing the powerful plant extracts to really get to work - smoothing and fading problem areas while increasing elasticity. When used twice a day for three months you should see a real difference. Buy Bio Oil
Eve Lom Eye Lift, £48
Good for: Puffy eyes A real treat for tired, puffy eyes, Eve Lom's Eye Lift is calming, hydrating and soothing at the end of a busy day. Apply with your ring finger in a tapping motion for an instant cooling effect and gradual decrease in fine lines. Buy Eve Lom Eye Lift
Elizabeth Arden Eight Hour Nourishing Lip Balm, £18
Good for: Chapped lips Sun damage can cause just as much discomfort to lips as a bitter winter wind. Replenish and protect whatever the weather with an SPF-enriched balm containing eight key vitamins for optimum lip health. The medicinal scent smells amazing too! Buy Elizabeth Arden Eight Hour Nourishing Lip Balm
Aesop Face Oil, £39
Good for: Sensitivity, congestion Aesop bridges the gap between traditional natural beauty and the latest in aesthetic technology. This non-greasy face oil is packed with everything stressed out skin needs - juniper berries, jasmine and ylang ylang which soften, hydrate and detoxify. And they've even thought about packaging - their trademark brown bottles prevent UV rays from degrading the product. Clever stuff. Buy Aesop Fabulous Face Oil
Alpha H Liquid Gold Smoothing & Perfecting Mask, £46
Good for: Sensitivity, sun-damage, acne, dull skin, redness Alpha H might not be a household name in the UK just yet, but it really is only a matter of time. The brand's products are a godsend for anyone suffering with their skin, especially when it comes to adult breakouts. They contain glycolic acid which, in simple terms, reduces the skin's PH so it has to work harder to normalise by shedding dull or dead skin. Use this caring mask twice a week to even out skintone. Buy Alpha H Liquid Gold Smoothing & Perfecting Mask