Ten new year beauty resolutions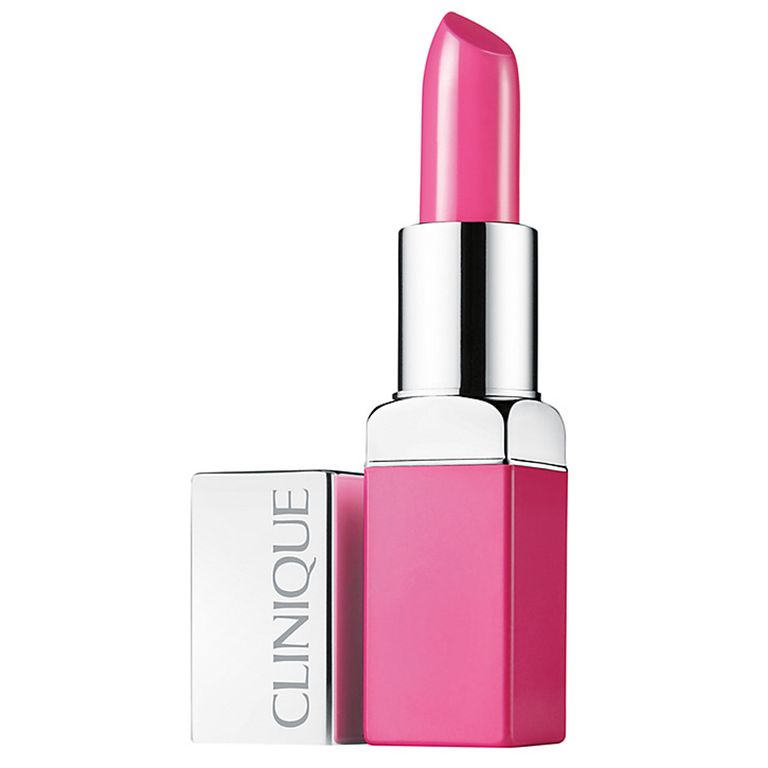 Forget unrealistic diets or finally mastering fluent French, these beauty resolutions are far easier and great fun to stick to!
Of course it's easier to play it safe as far as lip colour is concerned - a peachy nude here, a tinted balm there - but where's the fun in that? This year, experiment with bolder lipsticks. A pop of pink adds colour and freshness to your entire face, looks modern and so pretty. TryClinique Pop Lip Colour & Prime Lipstick In Wow, £17,which has a built in primer to stop the colour bleeding or drying out.
#2 Add a minute of massage
Just 60 seconds of facial massage every night is enough to firm up your facial muscles and improve lymphatic drainage - who doesn't have a minute to spare for that? Clench your fists then roll your knuckles along your jawline and up your cheek contours towards the top of your ears. Oil and massage go together like January and juicing and we adore Sunday Riley Juno Artemis Hydroactive Cellular Face Oil, £85, packed with anti-oxidants and natural oils this can also be blended into your makeup or foundation.
#3 Get more sleep
Yes, it's easier said than done, but improving your sleep really will make a huge difference to your skin. Start the process at least an hour before you need to nod off - this means no devices, no caffeine and maybe a relaxing ritual like meditation, herbal tea or dimming the lights to tell your brain it's time to switch off. This Works Pillow Spray, £18 doesn't just smell delicious, it can also act as a sleep trigger in your regime and improve the quality of your sleep. Mist onto your pillow every night and take three deep breaths for the best results.
#4 Apply body lotion every day
There are plenty of reasons not to use body lotion in winter - it's too chilly to stand around after your shower, nobody's really going to see your body anyway - but your skin needs hydration now more than ever, so neglect those limbs at your peril! YesTo Coconut Ultra Light Spray body Lotion, £6, is speedily sprayed on and absorbed, smells like delicious coconut and is good fun to use too.
#5 Clean your make-up brushes
Be honest - how often do you do this? We won't remind you of all the bacteria a used make-up brush can harbour (you probably already know) What we will do is show you Japonesque Solid Brush Cleanser, £20, which makes cleaning them so easy you won't have any excuse not to. Just wet the brush, swirl it in the pot, rinse then leave to dry. It'll take you five minutes to do every brush you own, so like we said, no excuses!
#6 Do a DIY Facial
If you've got your day-to-day skincare down, 2019 is the year to add in a deeper weekly treat - you needn't even leave the house (we know, it's cold out there). Just deep cleanse with a Clarisonic Mia Sonic Skin Cleansing System, from £71, then follow with a spot of multi-masking (using different masks on zones of your face depending on their needs) try pore-clearing mud on your T Zone and a moisture mask on your cheeks.
#7 Switch up your liner colour
If black liner is your thing I'm not suggesting you give it up for good, but you might be surprised how much more fresh your eyes look with a slick of brown, or how steely grey makes green or hazel eyes 'pop'. If you're feeling really experimental, a flash of blue is is set to be the look for spring, and these easy to control
Stila Stay All Day Waterproof Liquid Eye Liner
s are the perfect way to experiment at £16 a pop.
#8 Experiment (safely!)
We know a red or a nude nail always looks chic, but that's no reason to play it safe. Nails are the ideal place for low-stakes experimentation with colour, glitter and fun textures. If you don't like the look, it's only your hands and so easily fixed - we say, go crazy!
Jo-Malone
So many of us are loyal to our favourite perfume and there's nothing wrong with sticking to a classic as you head into the new year A spritz of this masculine, spicy and woody classic Jo Malone London Orris & Sandalwood Cologne Intense, £75 - we defy you not to be seduced
#10 protect your hair from heat
It's always the steps that don't have an immediate impact that get missed out of our beauty regime, and using heat protection on our hair is one of them. But what if you could use a heat protection spray that also made hair smoother, shinier and free from frizz, as well as detangling... a bit more tempting isn't it! A quick three second spritz of Shu Uemura Art Of Hair Wonder Worker, £17.29, will do all of the above and save your poor parched locks from getting frazzled into the bargain.