These iconic makeup looks from every decade still resonate today
In recent history, some iconic makeup looks have lasted the test of time and still complement any complexion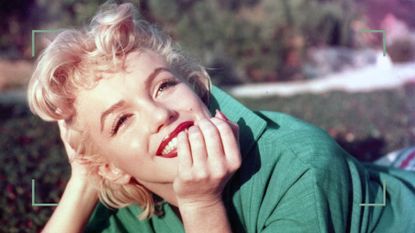 (Image credit: Getty Images)
Trends come and go, but some iconic makeup looks are always around. Makeup—what we wear and how we apply it—has drastically changed over the past 100 years. From pencil-thin eyebrows that dominated the '30s to lashings of mascara made famous by Twiggy in the '60s, we've seen so many beauty trends emerge and then re-emerge. While some are best left in the past, others have become iconic and still play a major role in inspiring our beauty looks, both on and off the runway, today.
Whether you love 70s makeup or just want to find some gorgeous easy makeup looks, you're sure to find inspiration for your makeup kit here. Take a trip down memory lane and celebrate the major makeup moments from each decade with our highlights...
Iconic makeup looks of every decade
1920s: Smoky eyes and crimson lips
(opens in new tab)
The Roaring Twenties was an era of glitz and glamour, an era where beauty boundaries were pushed as women gained more independence. At the start of the decade, many Americans (including young women) moved into the cities and it's here where beauty was booming, and the general rule was more is definitely more.
Hollywood stars like Gloria Swanson and Clara Bow as well as the Flappers (young liberal women who challenged the status quo), paired dark heavy eyeshadow with caked-on mascara for a striking effect under thin, downward drawn eyebrows. As for lips, it had to be ruby red or deep berry fashioned into the signature Cupid's bow shape: silent film stars needed their lips to be extra-expressive onscreen before the dawn of "talkies," or movies with dialogue, and we all followed suit.
1930s: Skinny brows and pancake foundation
(opens in new tab)
Hollywood heavily influenced the '30s where starlets Greta Garbo, Jean Harlow, and Mae West all sported pencil-thin eyebrows that were imitated by everyone, everywhere, regardless of your natural eyebrow shape. The trick? Plucking your eyebrows to near extinction and drawing on a thin upwards line that went beyond the length of your normal brow. Elsewhere, the best foundations of the time focused on creating that matte, full-coverage finish. The product of choice: Max Factor's pancake foundation that launched in 1937.
1940s: Ruby red lipstick
(opens in new tab)
During the Second World War, women began working in factories and on farms that were previously run by men. Their new roles meant that makeup had to be simple and pared back—a decision that was also influenced by the strict rationing of cosmetics. Despite this, full ruby-red mouths were still de rigueur and were actually considered an essential in the US for keeping up morale: with good reason, as natural makeup with lipstick has since cemented itself as a classic, timeless look.
1950s: Natural glamour and winged liner
Considered the golden age of makeup, the '50s were all about post-war glamour. Marilyn Monroe brought winged eyeliner into the mainstream while Audrey Hepburn made a convincing case for fuller, more natural brows. Cream foundations were key to creating that flawless 'masked' finish and lipsticks transitioned from primarily ruby red to include softer pinks and peaches. Cat eye makeup tutorial, anyone?
1960s: Creamy lips and graphic eyes
'60s makeup trends were a direct reflection of the era's fun-loving hedonism. The youth drove a cultural revolution where skirts were short, heels were high, music was brash, and art flourished. London became the fashion epicenter of the era where models Twiggy and Jean Shrimpton led the way. They became the poster girls of the "London look," which, for beauty, meant all eyes were on the eyes: lashings of mascara, false eyelashes, and painted-on lower lashes became all the rage.
Eye contouring grew in popularity, where a pale (often white) shadow was seen blended across the lids before a black line was painted along the socket crease and the aforementioned lashes were applied. Lips were kept creamy and also pale to help emphasize the eyes.
1970s: Shimmer shadow and lip gloss
(opens in new tab)
In line with the women's liberation movement, makeup took a bit of a back seat in the '70s. The overall '70s makeup look was either natural/girl-next-door, or full-on disco. Bronzer, cream eyeshadow, highlighter, and lip gloss were all called upon to create that healthy, sunbaked finish. On the eyes, shimmer shadows were popular, and on the lips, gloss was a given.
1980s: Bold and bright
(opens in new tab)
The memo of '80s makeup: the bolder and brighter, the better. So long to the muted, neutral tones of the past decade, the '80s made way for bright, color-clashing makeup that can be credited to the booming economy. Madonna, Diana Ross, and Joan Collins all rocked a rainbow of pigment-rich eye shadows, rouge blush, and neon lipstick. Nothing was too much. And thanks to the launch of MAC Cosmetics in 1984, highly pigmented formulations in an array of bright colors became readily available.
1990s: Grayish eyeshadow and brown lips
Less was definitely more in the '90s as we moved away from the bright, vibrant hues of the '80s. In its place, various different iconic trends emerged. Our favorite '90s makeup trends like frosted brown lipstick, blue-gray eyeshadow, skinny eyebrows (yes—again), lip gloss, and glitter all made an appearance on the era's It girls, including Gwyneth Paltrow, Naomi Campbell, and Drew Barrymore.
2000s: Heavy kohl and smoky everything
Celebrities played a key role in influencing the makeup trends of the 2000s. Kim Kardashian and J.Lo, for instance, made kohl cool. Drawn along the top and bottom waterline, eyeliner dramatized the eyes and would often be paired with a smoky shadow for full impact. Other trends transitioned in from the '90s, including pastel eyeshadow, glossy lips, and contrast lip liner. On the subject of lips, the frosted look was a favorite—whereby a metallic, high-shine lip glass was seen painted atop nude lipstick.
2010s: Bold brows and Insta-glam
(opens in new tab)
It's out with the thin arches and in with the big brow energy thanks to model Cara Delevingne. Landing her first major fashion campaign with Burberry in 2012, Cara's power brows became THE beauty obsession of the decade. Fellow models and makeup junkies alike put down their tweezers and made a beeline for the pencils, pomades, and brushes to imitate those bold, boyish brows. It was also a decade of Insta-glam where social media boomed and with it came a slew of selfies pushing us to learn how to contour, as well as learn the techniques of baking and cut-crease eyeshadow—techniques learnt from makeup gurus like NikkiTutorials (opens in new tab) and Patrick Starr (opens in new tab).
2020s: Glowy skin and pretty contour
(opens in new tab)
The 2020s have so far been focused on radiant, glowy skin. As we've spent the best part of two years in and out of lockdowns during the pandemic, many of us have really taken the time to invest in the health of our complexion. As a result, we want to show off our newfound glow with lightweight textures, balmy highlighter, and the best cream blushers.
Emma Stoddart is a freelance beauty journalist and self-confessed skincare aficionado with over five years' industry experience. Emma has worked for some of the UK's top women's titles including Net-A-Porter, Stylist and Grazia. Her experience spans online and print as well as producing editorial shoots with some of the industry's biggest artists, including Val Garland. Asides from working with them behind the scenes, she's also had the chance to interview the likes of Patrick Ta, Pat McGrath, and Sam McKnight for all their insider tips and tricks.