Cat eye makeup tutorial: How to get the perfect winged liner for beginners
New to the wing? No problem: This cat eye makeup tutorial helps you ace the perfect line in no time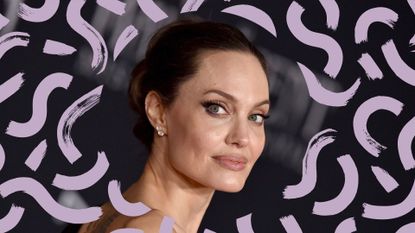 (Image credit: Future/Getty Images)
On the lookout for a cat eye makeup tutorial to help you ace that sharp, perfect wing, with little to no fuss? We don't blame you: A cat eye (or feline flick) is an age-old makeup hack loved the world over for its innate ability to widen, dramatize, and accentuate all eye shapes and sizes.
As glamorous and sexy as the classic cat eye is, it can be downright intimidating for those of us not that adept at the eyeliner game. While mastering the technique can take time and patience, once you've locked it down, it's guaranteed to become a go-to signature look. Just like how the best mascara can transform an otherwise unmade face into something more pulled together, a cat eye can also be quite the statement-maker. "It's a very simple makeup look," says celebrity makeup artist Bryony Blake, "but one that has a striking effect and can be fun to play around with."
The best way to perfect your wing? Practice, find a product that works for you (knowing the best eyeliner types for each look helps in this regard), and learn how to apply eyeliner for your eye shape. "It can be tweaked to suit all eye shapes to give the illusion of a more open eye," adds pro makeup artist Adeola Gboyega.
Cat eye makeup tutorial: what you'll need
Finding the right eyeliner will make all the difference when it comes to drawing on a cat eye. If you're adept at applying eyeliner and want ease and efficiency, Adeola recommends Lancôme Artliner ($31/£24.50). "It features a soft foam tip applicator and pigment-rich formula that glides effortlessly across the lids in one easy stroke," she says.
If you're not as confident with an eyeliner, Bryony recommends starting with a soft pencil. "This will allow you to get the shape you're after and it's easy to blend out in case you make a mistake," she says. "Plus, it's slightly softer so it works for every age."
Adeola also loves Bobbi Brown Long-wear Gel Eyeliner ($28/£22). "It's my go-to for a creating a beautiful cat eye with ease." Her top tip? "Use the gel liner with the Bobbi Brown Ultra Fine Eyeliner Brush ($31/£24.50) for precise application."
---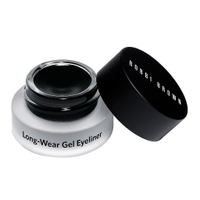 (opens in new tab)
Bobbi Brown Long-wear Gel Eyeliner
You have a few precious seconds to smudge or fix your flick to perfection before this award-winning pliable gel formula sets into a budge-proof line. We love this formula as it's great for a subtle look for day, but also easily buildable into a more dramatic cat eye for evening.
---
How to do cat eye makeup
"It's so important to do it in stages rather than attempting a cat eye all in one go," says Adeola. "Start by doing the wing first; everything else is a breeze after you get this right, and it means you avoid uneven wings."
Bryony agrees and recommends doing this with your eyes open, looking straight ahead. "Draw the flick going in a diagonal line towards the outer edge of the eyebrow," she says, "and start off with a short flick as it's easier to add than take away."
Once you're happy with your wings, build up the liner towards the inner corner of your lash line. "I always recommend curling your lashes too, as this will accentuate that lifted look," adds Adeola.
The best eyeliner shape for each eye shape
Similar to knowing what eyebrow shapes accentuate your peepers best, it's also worth considering your anatomy when drawing on liner. "You have to choose the right shape, color, and length that will suit your eye shape," says Bryony. "Rather than having an idea of what you want, it's so much easier and flattering to enhance what you already have." Here's our expert guide to working with your eye shape:
Round eyes: "Keep the liner quite thin, starting from the middle of the eye heading out towards your flick," says Bryony. "Once the line and flick have joined, create a slightly thicker line on the outer corner—this will help make the eyes look wider and more feline."
Hooded eyes: 'If you have minimal lid space or your eye makeup seems to disappear when you open your eyes, don't be afraid to go for a winged liner," suggests Adeola. "The definition at the lash line with help open the eyes." Her golden rule? "Start with the wing first and build up the liner."
Almond eyes: "For this eye shape, I love to use a pencil or cream shadow to really blend the outer corner of the eye," says Bryony. "This will look softer and have a smoky, sultry edge to it." You can also consider elongating the inner corner of the eye to create the siren eyes makeup look, which perfectly suits almond shapes.
The dos and don'ts to creating cat eye makeup
Do use a compact mirror: "Hold the mirror just below the chin and look down to ensure your eyelid is relaxed for an even application," recommends Adeola.
Don't stretch the skin: "I often see people pull their lids up to apply liner—not only is this not good for the skin, but it also means that when you release your lids you get this uneven, wobbly line," warns Adeola.
Do experiment: "If you don't like a liner on top, try doing a pulled-out smoky cat eye on your lower lash line," suggests Bryony. "It's all about having fun and ultimately doing what makes you feel fabulous." Many trendy eyeshadow looks lend themselves to killer eyeliner.
Don't just use the point of your liner: "Rest the liner or brush on its side and apply in a step-by-step motion, pushing the liner into the lash line," says Adeola. "This will help to avoid those pesky gaps and bumps."
Do use concealer: If you make a mistake, don't fret—just call upon your favorite concealer and follow Bryony's advice. "I always like to take a cotton bud after I've done my eyeliner, dip it into a little concealer and just clean up under the eye. You can also use this to help get a really clean sharp edge to your flick.'
Watch: how to do cat eye makeup
woman&home thanks Bryony Blake (opens in new tab) and Adeola Gboyega (opens in new tab) for their time and expertise.
Emma Stoddart is a freelance beauty journalist and self-confessed skincare aficionado with over five years' industry experience. Emma has worked for some of the UK's top women's titles including Net-A-Porter, Stylist and Grazia. Her experience spans online and print as well as producing editorial shoots with some of the industry's biggest artists, including Val Garland. Asides from working with them behind the scenes, she's also had the chance to interview the likes of Patrick Ta, Pat McGrath, and Sam McKnight for all their insider tips and tricks.