Beauty Tips From The Glamorous Joan Collins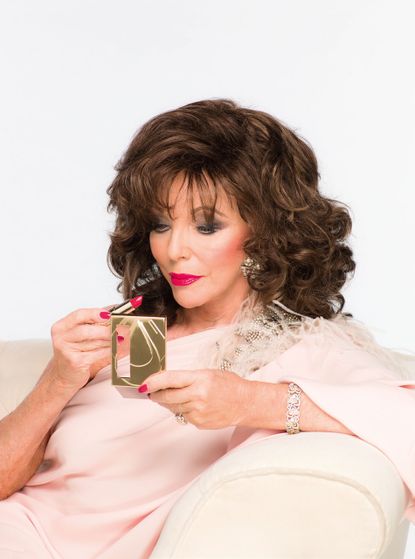 Hair Don't blow-dry it - it's the worst thing you can do. I have very fine hair and if I'm not wearing a wig I let it dry naturally, put a few rollers in then brush it out. But I like to have big hair so I wear hairpieces and wigs. I know people still turn their noses up at them but lots of pop stars and actresses wear them. I've got my own line of wigs, which I've named after friends and family.
Skin Firstly, keep out of the sun. I've worn sun protection, sunglasses and a big hat for years, which is why my SPF 15 Day Cream is called Sun Hat. Always wear moisturiser and take off your make-up at night. Try not to get too stressed because it shows in your complexion!
Eyes I either wear a lot of eye make-up or none at all. But I've always favoured a smoky eye - a look I invented when I starred in The Bitch and The Stud. And keep your eyebrow pencils as sharp as a pin.
Lips Lipstick is essential to complete a look. I've named my lipsticks and nail varnishes after characters I've played - from Alexis in Dynasty to Evelyn in The Girl In The Red Velvet Swing.
Joan Collins Timeless Beauty is available at joancollinsbeauty.com (opens in new tab), qvcuk.com (opens in new tab) and Urban Retreat at Harrods. Prices range from £12 for lip and eye pencils, £35 for the Sun Hat Day Cream, £34 for the Paparazzi Ready Compact Duo, £50 for Joan's I Am Woman Fragrance.
To read our full interview with Joan, pick up the April issue on sale now or download it to your tablet today.