'60s makeup: ways to wear the look today
From graphic liner to mod lashes, we round up the most fashion-forward (and iconic!) '60s makeup looks trending now.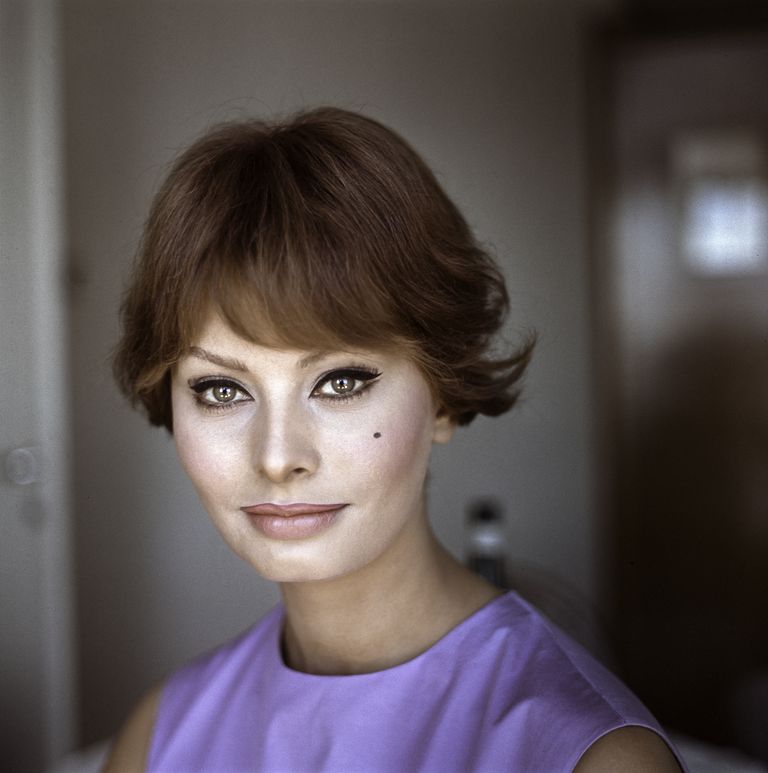 (Image credit: Getty Images)
In the latest installment of throwback trends, we have seen a surge in '60s makeup looks making waves within the beauty circuit. From mod liner to porcelain skin, there has been a rise in retro beauty looks as of late—and with eye-forward glam being more of a priority these days, it comes as no surprise that these '60s-inspired, mostly eye-centric makeup looks are trending both online and in real life.
Any one of these looks will help you make a major statement: Whether it's graphic liner or pastel lids and lips, we're all about that ultra-feminine, groovy mod vibe with these 1960s looks.
'60s makeup: our fave looks to try
1. Light lipstick
Nothing says '60s makeup like a stark white shade of lipstick, or a pastel/light equivalent. This look may be reserved for the bold and/or daring, but it promises to bring an instant boost of confidence. For the full-on look, we recommend grabbing a tube of white lipstick, like Maybelline New York Color Sensational Matte Lipstick in Wickedly White. This hue can be worn alone for a totally '60s look or mixed with the colors already in your collection to tone the shade down as needed. Who doesn't love a versatile product like this?
To make the most of your bold lip color, make sure to prep by exfoliating and hydrating your lips before you apply lipstick. This will ensure a smooth finish and a long-lasting '60s-inspired look.
Ed's tip: Not quite into white? We love the look with a great a nude lip too.
2. Mod liner
One of the most popular throwback styles of the last year has been the return of mod liner. Instead of your run-of-the-mill cat-eye (which we do have a soft spot for, don't get us wrong), why not take the '60s-inspired route and trace your eyes with a bold, playful mod outline instead?
The fine-tipped cult favorite Stila Stay All Day Waterproof Liquid Eye Liner is your best bet for a clean line that lasts all night. Remember that practice makes perfect when it comes to applying liquid liner and even seasoned pros need a few tries from time to time! Ed's tip: Have some cotton swabs handy and embrace the challenge of trying a new look.
3. Spiky lashes
Are you ready to try your hand at one of the most polarizing trends of the season? '60s-inspired spiky lashes have a love-hate reputation among beauty lovers everywhere, but we're all about a modern-day version of the look for a totally retro-inspired vibe.
The secret to creating an intentionally spiky look is all about which mascara you choose (we list out some of the best mascaras in the 'biz in case you're on the fence about formulas). For this spiky look, we recommend Charlotte Tilbury Full Fat Lashes Mascara for a truly buildable formula that will help you achieve a perfectly spiked look. Make sure to layer on the coats and give your lashes 30 seconds to dry in between each round to avoid clumping or staining the undereye area.
4. Blue shadow
There's something just hippie-chic about the bright and pastel shadow trend and we're super thrilled to see this particularly appealing wash of teal blue make a return. MAC Cosmetics Eyeshadow in Triennial Wave is one of the more obvious choices if you want to recreate this look. Blend the shadow into your crease and across your eyelid for a slightly more wearable eyeshadow glam.
5. Graphic liner
Take the drama up a notch with a '60s-inspired graphic eyeliner look. Urban Decay 24/7 Glide-On Eye Pencil in Perversion was made for recreating this iconic style. Apply the liner in a thick strip along your lash line and in your waterline too. Next, grab a small detailing brush and blend like your life depends on it. Set the liner with a touch of matte black eye shadow and use a cotton swab to clean up any excess fallout.
6. Porcelain skin
Finally, here is a '60s makeup trend that lines up with our #skingoals. A porcelain complexion is that magical combination of dewy and matte and gives the illusion of 100 percent perfect skin.
Fenty Beauty Pro Filt'r Soft Matte Powder Foundation is our go-to for that perfect finish. With 50 shades available, there's no doubt that you will find a hue that works for you.
Have fun with the cool retro vibe and tag @womanandhome to show us your best '60s-inspired makeup looks!