First look at L'Oreal's new Face, Neck & Décolleté Lotion, starring Helen Mirren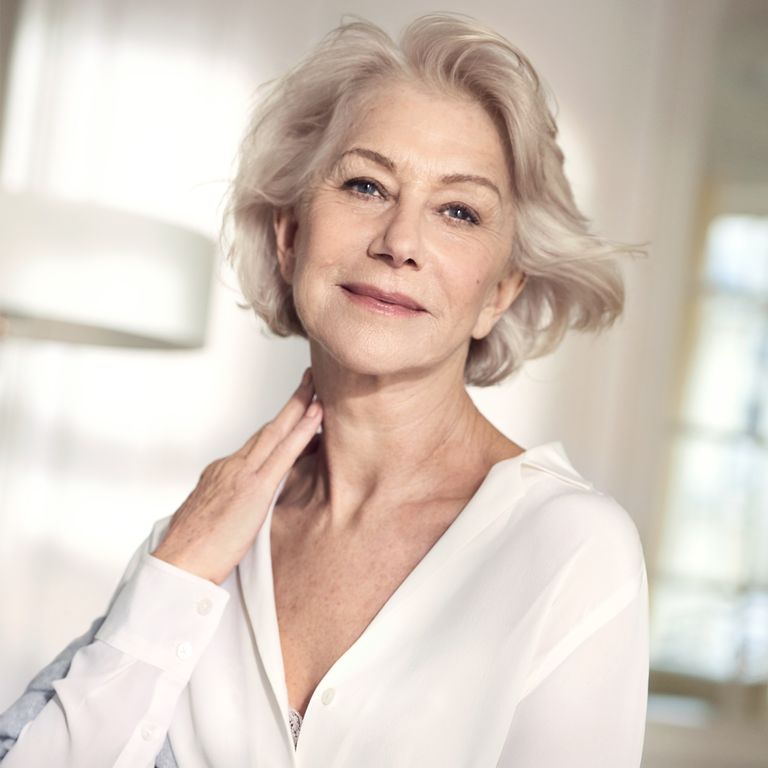 (Image credit: Helen Mirren shot by Peter Lindbergh for L?Oreal Paris Age Perfect Face, Neck & Décolleté)
When Helen Mirren talks, we listen. Especially when she's talking about an exciting new skincare drop that'll encourage all of us to show a little more skin.
In a cheeky new video, released for the launch of L'Oreal Age Perfect Face, Neck & Décolleté Re-Hydrating SPF15, £12.99, Dame Helen Mirren reveals what feminine power means to her, and the romantic manoeuvre that always gives her goosebumps. As ever, the W&H cover star looks gorgeous and relaxed, in a crisp white shirt with perky skin and a mischievous twinkle in her eye.
And what about the product itself? We've had a sneak preview and it's impressive. The lotion feels light and spreadable, so sinks into skin quickly, leaving just enough of a 'feel' behind to be truly comforting on dry skin. The formula contains a good mix of actives designed to tackle pigmentation and loss of firmness, hydrators and SPF15 to protect skin from UV damage. As an aside, it's great to see a mainstream beauty brand embrace pump packaging for a big skincare launch, which protects all-important active ingredients from oxidising and helpfully dispenses the perfect amount to cover your face, neck and chest every time, no more guesswork.
Watch the video below, and find out more about the new Age Perfect Face, Neck and Décolléte at Lorealparis.co.uk/perfectage-revealed