Nine of the best long-lasting foundations for over 40s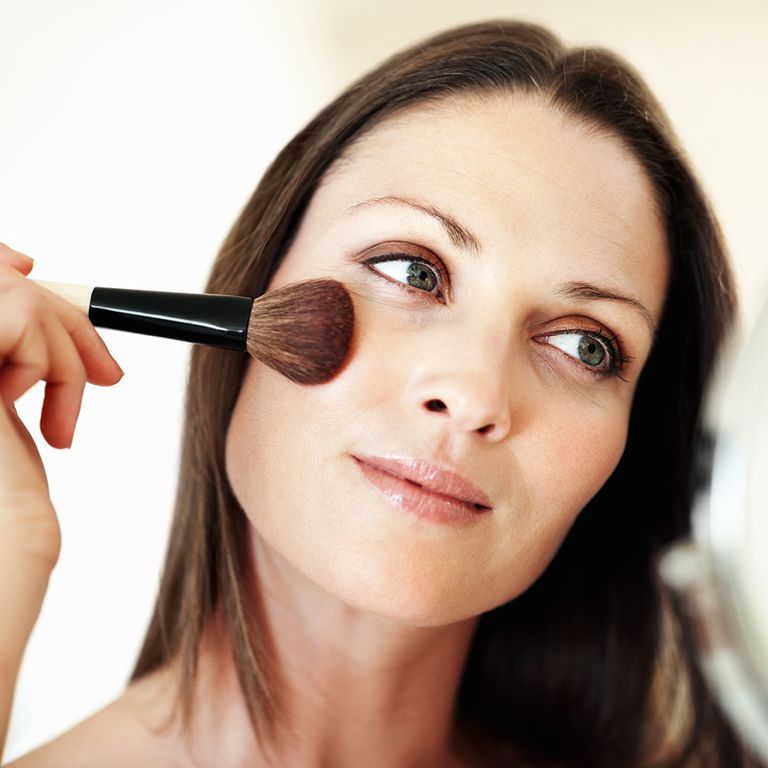 (Image credit: Getty Images)
With so many options available, choosing the right foundation for your skin can be a difficult task to undertake, especially as you get older.
This is doubled by the fact that many foundations appear patchy or dry your skin up within a few hours.
Whether you're looking for something to give a light glow or full coverage, there is a long-wear foundation for you!
To make things a little easier, we've compiled a list of the best long-lasting foundations for over 40s...
Vichy Dermablend 3D Correction Foundation 16Hr, £23
Coverage This foundation is the ultimate foundation to cover, smooth and improve the look of scarred, redness, dark spots and oily acne-prone skin; or simply for a full cover if you prefer velvety matte finish. Best for? Those who are after great spot and blemish coverage that also manages to stay looking natural. Avoid if… It's not really one to choose if you prefer barely there cover. What we Love? This covering formula with SPF 25 is non-comedogenic, paraben free and hypoallergenic, and has a cooling texture when applied.
Bobbi Brown Skin Long-Wear Weightless Foundation SPF15, £31
Coverage This Bobbi Brown foundation gives light to medium coverage. No caking or creasing in the folds with this thanks to a clever new formula using a high-speed 'cold fusion' process that binds oil control with colour pigments in a hydrating gel base. Best for? All skin types suit this softening skin formula, plus there are plenty of shades to choose from. Avoid if… Can't think why you would! What we love? This lighter texture is crazily moisturising and light reflective, so skin stays matte but not flat; seriously sweat-proof too. How do they do all that?
Chanel Les Beiges Healthy Glow Gel Touch Foundation, £43
Coverage Light but extremely buildable cover, this hugely successful and popular mesh cushion foundation has an innovative gel texture that covers yet illuminates skin. Best for? Great for dull, tired, uneven skin or anyone still wary of foundation. Avoid if… Not one for the budget conscious: you only get about a third of the amount of liquid you'd get in a tube. What we love? Love the finish of this foundation. Very versatile.
CliniqueFit Workout Makeup SPF40, £29.50
Coverage Light. This foundation is great for healthy, 'fit-looking' skin. Great texture and cover with a high SPF, but with just four shades you need to colour match pretty well. Best for? Outdoors type, workout babes who will appreciate the SPF 40. Avoid if… This formula sets fast, so avoid if dryness and wrinkles are a major issue. What we love? You have to really shake it to blend it in the bottle before applying, so the texture feels very light and sheer yet has full coverage.
Nars Natural Radiant Longwear Foundation, £31
Coverage For Medium to full cover this foundation is transfer and sweat resistant, doesn't come off on your phone either. We like! Best for? Perfect for drier skins and open pores. Avoid if… Don't! This is a great, easy-to-blend foundation for all skin types. What we love? Five stars for the match-ability alone, with 33 shades, so there'll be something that works for every skin tone.
Garnier BB Cream Original Tinted Moisturiser, £9.99
Coverage Sheer coverage, this 5-in-1 daily moisturiser with vitamin C and mineral pigments, gives 24 hr hydration, evens skin tone, smooth's lines and gives a healthy glow. Best for? This formula works alone as a primer, post-gym touch-up, or pre-dinner date skin perfector. Avoid if… It's not ideal if you need to cover blemishes. What we love? Light base that's great for spring. Can top up throughout the day and never looks caked.
Max Factor Miracle Touch Liquid Illusion Foundation, £13.99
Coverage Light to full cover. This updated cream to powder foundation builds up with ease and gives a flawless even finish every time, helping to cover pores, veins, dark circles, imperfections and evens skin tone. Best for? Oil-free, this suits all skin types provided you prep skin first. Avoid if… you're on the run. This fab compact has a latex sponge but no mirror. Huge oversight as it needs one! What we love? The sponge tucked in the lid helps create a super smooth finish.
FENTY Beauty Pro Filt'r Soft Matte Longwear Foundation, £26.40
Coverage A long-wear base with buildable medium-to-full cover. Best for? It's all about the shade choice: from very pale to very dark skin tones, no other brand has this level of choice. Avoid if… You just want a light cover. What we love? The disruptor in make-up: it took the singer Rihanna to create Fenty and educate everyone that there is a vital need for more colour choice in foundation.
bareMinerals Blemish Remedy Foundation, £27
Coverage Light to medium coverage a non-drying, mineral-powder foundation that builds up with ease to help conceal imperfections, open pores, redness and the appearance of blemishes. Best for? Great for all skin types, especially spot prone skin. Avoid if… This has a powdery look, so not ideal if you prefer a dewy finish. What we love? Mineral foundations are considered much healthier for the skin, allowing it to "breathe". By Jo Glanville Blackburn