Our Beauty Editor's insider beauty gift list, from just £11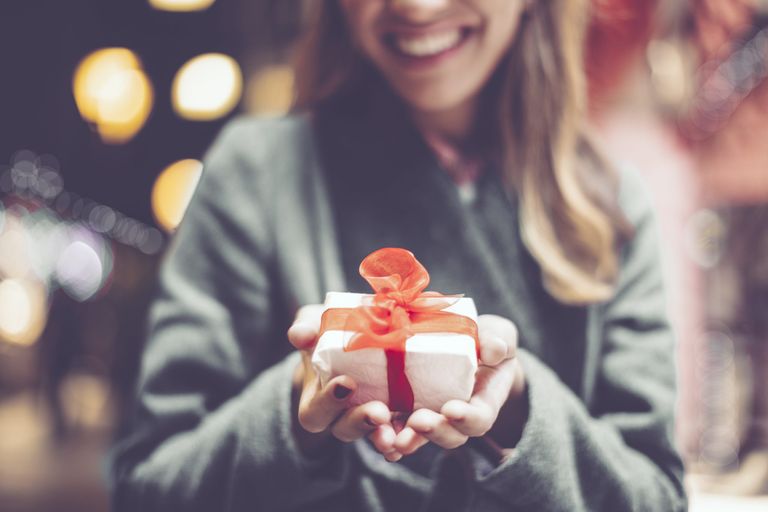 All I want for Christmas is…
…political certainty and a new series of Downton Abbey of course, but failing that I'll be dreaming of this year's most gorgeous beauty gifts.
And my gosh, they are gorgeous this year. You'll find the usual luxury suspects on this list – because it wouldn't be Christmas without a bit of Chanel and Jo Malone London – but I've also included chic treats under £15 and £30, as well as cool cult brands that'll impress your ultra-trendy, ultra-tricky-to-buy-for niece. Every family's got one of those.
Whether you're looking for early-season gift inspiration, or perhaps a treat for yourself feast your eyes on my top 10 beauty gifts at every budget:
Beauty gifts under £15
Cosmydor Handcrafted Soaps, £11
Buy now, £11 at Harvey Nichols
These cold pressed soaps tick so many boxes: design appeal, sustainability, cool Parisian brand credentials and gorgeous scents thanks to natural essential oils. They would go down well with just about everyone – women, men, older relatives for whom bar soap never went out of fashion and eco-conscious teens. Stack up a few for an ideal 'thanks for inviting me to dinner' gift for a host.
Cowshed Little Treats for Body, £12
I've always been a fan of Cowshed's aromatherapy inspired blends, but with newly refreshed names (no more Moody Cow) and botanical illustrations on the bottles I'm in love all over again. This trio includes the Relax and Active Bath & Shower Gels and Relax Body Lotion. I'll be packing it for my Christmas trip home to Scotland and transforming the family bathroom into my own little piece of Babington House.
Beauty gifts under £30
Jo Malone Christmas Ornament, £24
Buy now, £24 at Jomalone.co.uk
As I said, it wouldn't be Christmas without Jo Malone London. The brand has a whole collection of ultra-desirable gifts but there's something particularly sweet about these ornaments, which contain a zesty little Grapefruit Cologne and Bluebell Body Crème. Pleasing, that you don't need to blow the budget to treat someone you love to a bit of that Jo M magic (although if one did fancy pushing the boat out, make mine a Cologne Collection, £72, with all the brand's most famous scents)
Givenchy Rouge Interdit in Bold Red, £26.50
I'm a great believer that one gorgeous piece of makeup has more impact than a giant set of products, half of which you'll never use. Here's an example: A perfect lipstick in a true red shade designed to suit all, with a creamy texture and lightly shimmering finish. Pure glamour and perfect for showing off at parties.
Beauty gifts under £50
Kiehl's Crème De Corps Whipped Soy Milk & Honey, £37
Crème de corps is a rare beast: A so-classic-it's-almost-a-cliché beauty product that truly lives up to the hype. It's the perfect balance of buttery-rich yet entirely un-greasy and I'd be happy to find a bottle under the tree every year for the rest of my days. Even better, in this year's Limited Edition Christmas collection we get a choice of the original formula (£28 at John Lewis) or this wobbly whipped version, in a satisfying to swipe from tub with a slightly sweeter scent.
Pureology x Melanie Johnson Gift Set, £45
Buy now, £45 at Lookfantastic.com
You might think haircare is a bit of an unsexy gift, but I beg to differ. Posh shampoo and conditioner are universally well received in my experience as most of us don't feel we can justify buying them ourselves. Pureology make some of my favourite haircare, and these sets in cute illustrated tubes include a full size shampoo and conditioner tailored to your hair type plus Colour Fanatic, a multipurpose care and styling spray.
Sol de Janiero Carnaval Dreams, £36
I am a woman obsessed with Brazilian Bum Bum Cream and its almost edible sweet, nutty fragrance so it's no surprise this it on my Christmas wish list. It's a fun, sunny collection that as well as my favourite body hydrator includes richly lathering Shower Cream, Lip Butter and the equally gorgeous, ultra moisturising Coco Cabana Cream. This is beauty that puts a smile on your face – and who wouldn't love that?
Beauty gifts under £75
Stackers Blush Hanging Wash Bag, £65
Buy now for £65 at Stackers.com
A truly life-enhancing gift for anyone who loves organisation as much as they do beauty (guilty) It comes in taupe-grey as well as classy blush pink, has a spacious middle section for large bottles, detachable clear pouch plus flat zip pockets for brushes and all those little bits and bobs that roll around the bottom of your beauty bag. This brand excels at lovely storage solutions generally, not just beauty, so it's worth checking out for jewellery boxes and this chic wraparound makeup bag too.
Chanel No 5 Eau De Parfum Mini Twist & Spray £66
No lengthy explanation needed as to why this is so desirable: A gorgeous little bottle of either classic No5 or the lighter No5 L'Eau, perfectly portable and opened with a neat little twist. It looks gorgeous, smells glorious and will have all your friends cooing with envy. The set contains two refills as well, so will turn out to be the gift that keeps on giving.
Beauty gifts for £100+
La Mer The Replenishing Moisture Collection, £205
Buy now, £205 at Cremedelamer.co.uk
Dream gifts don't get much dreamier than this – a La Mer box under the tree practically guarantees eternal love and gratitude from your lucky recipient. As well as the show it off aquatic blue beauty bag, this collection includes The Renewal Oil, The Replenishing Oil Exfoliator and - the absolute classic product that should be on every woman's beauty bucket list - The Moisturizing Soft Cream. La Mer has created five gift collections this year, all of which have tasty savings on individual prices, and are offering complimentary gift wrapping, engraving and calligraphy on gift boxes in selected stores.
Bella Freud Ceramic 1970 Candle, £110
Buy now, £110 at Bellafreud.com
Everyone loves a candle, and this brand new design from Bella Freud manages to tick the classy fragrance, lavish gift and super-cool brand boxes all in one. The scent is smoky and mossy and sexy, like the best memories of the decade itself, with notes of patchouli and musk. It's made with hand-poured natural wax, is a chunky 400g size so will last for ages, then when it's burned out the ceramic holder would make a fabulous little vase or storage pot.