Five new autumn makeup buys our Beauty Editor really rates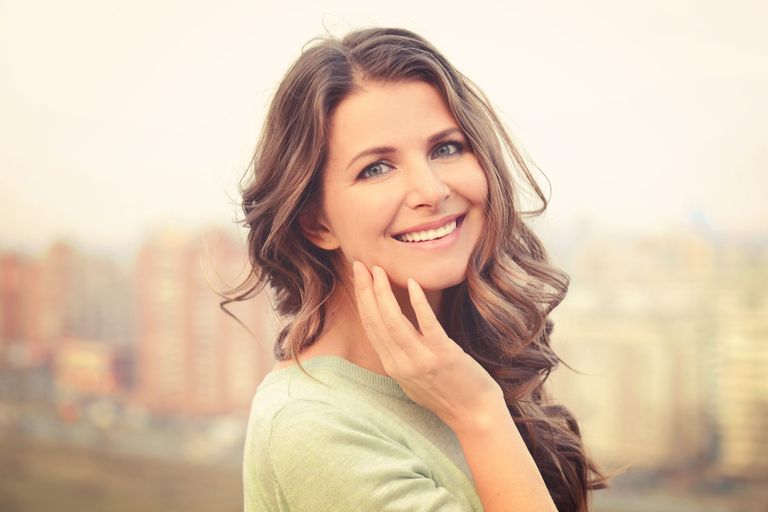 It's official: Autumn has arrived and I for one am thrilled about all the new autumn makeup arriving on the shelves.
Cosy jumpers, chicken pies, Saturday nights in with Strictly and a bottle of syrah… there are so many things to love about this season. Most of all, I adore that 'back to school' feeling, which it's possible to preserve well into adulthood if you substitute shiny new pencil cases for other lovely new things, like the latest autumn makeup launches.
I'm not really one for seasonal diktats – I don't actually 'lighten up' my foundation in the summer and I enjoy wearing bright polish on my toes even if I'm the only person who sees it. You don't have to change your makeup routine just because it's getting a bit cooler outside, but early autumn does tend to bring a glut of exciting new make up launches, so why not treat yourself? These are my top five autumn makeup buys hitting the shelves now.
New autumn makeup buys
Vichy NaturalBlend Colour Reviving Lip Balms, £8.50
SHOP NOW: Vichy NaturalBlend Colour Reviving Lip Balms, £8.50
I'm a sucker for a good tinted lip balm, and these are practically perfect. They act as skincare for the lips, smoothing and softening thanks to coconut butter and beeswax, without feeling greasy or creating a vicious cycle of dryness as many balms do. They also leave behind a subtle hint of colour that's noticeably 'there' without looking like you're wearing a load of makeup. Both the Pink and Nude shades live in my handbag at the moment and I've been swiping them on successfully without using a mirror about five times a day. At less than a tenner, they're a savvy autumn makeup buy.
Revlon ColorStay 24HR Longwear Foundation, £12.99
24 hours is probably pushing it, and as testing that claim would mean sleeping in my makeup I didn't bother, but I definitely got a good 12 hours of comfortable, skinlike wear out of this bargain base. The coverage is medium, so hid the redness around my nose and didn't melt off my oil-prone chin, but doesn't look mask like on the better bits. It applies and blends very nicely, and comes in lots of shades and undertones to cater for all. If you have very dry skin you might want something a little looser, if you're totally even-toned you might not need the coverage, otherwise this is one of the best high street foundations I've tried in a while.
SHOP NOW: Revlon ColorStay 24HR Longwear Foundation, £12.99
Huda Beauty Life liner, £22
You might think that's a pretty punchy price for a liner, you wouldn't be wrong, but for that investment you actually get one liquid liner and one pencil gel liner, both supremely hardwearing, both excellent. The liquid side is of the thicker, paint it on with a brush variety, applies smoothly with a steady hand (rest your elbow on a surface) and once it sets, which does take a minute or so, absolutely does not budge. The pencil is twisted up so there's no need to faff around with sharpeners, glides on without dragging and sets to glossy jet-black unmoveable line. As you expect from the name and aforementioned staying power, both are a little trickier than normal to remove, but I'd rather spend an extra minute with my eye makeup remover than spend all day clearing up smudges from an insufficiently grippy liner.
SHOP NOW: Huda Beauty Life liner, £22
Benefit Boi-ing Cakeless Concealer, £18
What could be more perfect for a 'back to school' beauty list than that adorable packaging? I promise that's not why it's here though, it's here because it's brilliant and despite launching mere weeks ago is now in my top five concealers of all time. Usually with concealers you have to choose between loose, natural looking liquids that need regular topping up, or thick creams that give great coverage but dry out and settle into lines. This is the best of both worlds, a little goes an enormous way (seriously, a tiny speck will do under each eye) spreads easily, feels flexible but covers absolutely everything you'd want it to. As the name suggests it feels comfy to wear all day and doesn't cake up by lunch as so many do, and it comes in 12 shades, which is great news and another reason I've added it to our autumn makeup recommendations list.
SHOP NOW: Benefit Boi-ing Cakeless Concealer, £18
Sisley Restorative Hand Cream, £67
Well spotted – my last makeup recommendation isn't makeup at all. But, if there's one thing everyone needs at this time of year it's a good hand cream, and this is beyond brilliant. It sits in the spendiest end of the spectrum for this sort of product, but Sisley are masters of taking turning the ordinary into something so luxurious and gorgeous that the investment feels justified. Ingredients-wise this reads like a fancy serum, with chestnut extract to boost the skin's barrier function and retain moisture, nourishing shea oil as well as glycoproteins to hydrate, calm skin redness and improve cell resilience in cold temperatures. For nails, Pro-Vitamins B5 and B6 aid strength and thickness while minerals copper, zinc and magnesium encourage healthy growth. Of course the real joy of this is how it feels, it's rich and nourishing, smells clean and spa-like in an unobtrusive way, and keeps my hands feeling supple and comfortable for hours after I apply.
SHOP NOW: Sisley Restorative Hand Cream, £67
This launched on September 1st and has been sitting on my desk ever since, ready to be deployed after every hand wash. I'm hopelessly addicted -good thing a little goes a long way.