6 Money-Saving Beauty Tips You Need To Know About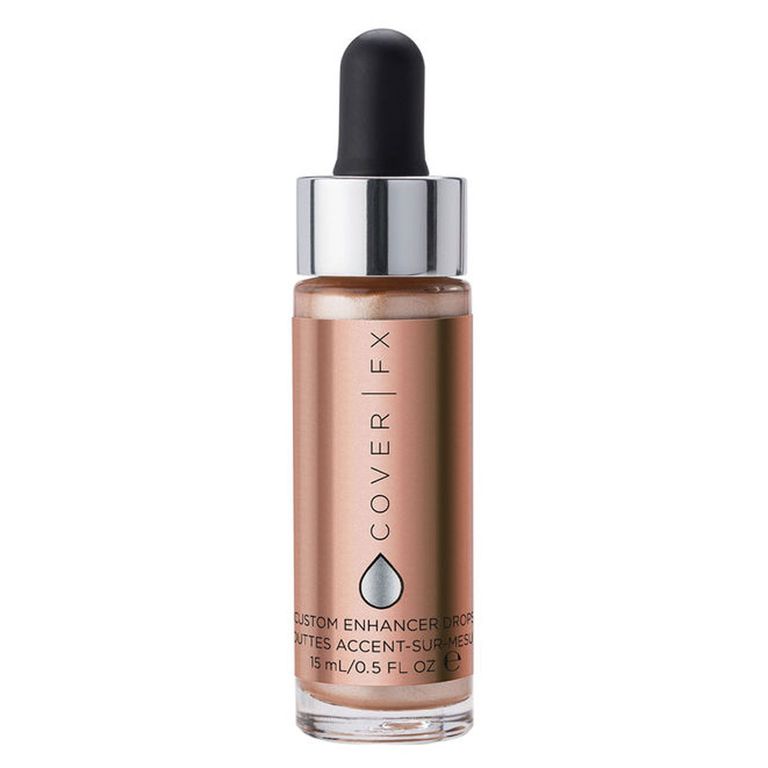 There's only one thing we love more than shopping, and that's saving a bit of dosh. So when we can combine the two - buying things that will help us save money in future - well, we simply can't resist.
You're definitely not alone if you find yourself spending money on multiple similar products, to get slightly different colours, finishes and textures. You may also spend more than necessary on makeup when you have to replace things you can no longer use, or no longer suit you.
But the beauty industry is constantly innovating, and there are so many new products designed to customise products so that they become multi-purpose, altering the colour and texture of products we already own so that we can really make the most out of them.
So if you'd like to get more bank for your buck, take a look at our best tips and buys for customising your beauty products and increasing their wearability. You'll wonder how you survived without them...
1. Save on buying multiple foundation shades
We all know how tricky it is to find a foundation that perfectly matches your skin tone, add to that a sunny holiday, grey winter or self tan habit and suddenly you've got three or four perfect shades to track down - quite some task! Handily, good old M&S has come up with a natty solution with Autograph Custom Colour, £10, little droppers of shade lightener or deepener that you can add into any foundation to get an exact match without changing the formula. They're cheap, perfectly portable and mix in well with every foundation I tried - water, silicone and oil-based formulas. What's more therere are colour correcting versions too minty green, which cools redness and lilac to give dull skin a little lift.
2. Make every product glowy
We're constantly chasing that youthful, luminous glow - our skin thanks us for it but our bank balance certainly doesn't. Instead of buying glowy and matte versions of every product, invest in the brand new Cover FX Custom Enhancing Drops (£34). Just a single drop will give any serum, primer, moisturiser or foundation a gorgeous glowy finish, transforming even the mattest of formulas. There are six shades - 4 illuminators and 2 bronzers - so you can customise your glow, and there's great variety for deeper skintones. You'll also save money on highlighter products, as the drops can be used alone on the tops of your cheekbones, cupid's bow and brow bones for ultimate radiance.
3. Revive your old lipsticks by adjusting the colour
Do you have any lipsticks you simply never wear, because you're not too keen on the colour anymore? Well now you can adjust the colour of your lipstick using the Estee Edit Lip Flip Shade Transformer (£15), coming from Estee Lauder's new brand exclusive to Selfridge's. It comes in black and yellow, which may look scary but there's a reason for these dramatic shades. Opt for the black if you want to deepen your colours, or the yellow if you want to brighten them. So now that old lipstick can see the light of day again, with a little revamp.
4. Switch up the formula of your favourite lipsticks
OK, we know one woman doesn't need the same red shade in a matte, a demi-matte, a cream and a sheer, but hey - we like options. But now you can have those options without buying a brand new lipstick every time, with the Smashbox Insta-Matte Lipstick Transformer (£18). This handy little gel transforms any standard lipstick into a velvety matte finish that's never flaky or chalky. It essentially doubles your lip colour collection - smashing.
5. Recover your dried-up cream products
You'd be forgiven for chucking out your cream products (such as gel eyeliners and cream eyeshadows) every couple of months, as they can become dry very quickly, often rendering them virtually unusable. But you CAN rescue them, by using Inglot's Duraline (£8). Just add a drop of this miracle-worker to any gel eyeliner, cream eyeshadow or eyebrow pomade to bring it back to life and increase its smoothness. You can also mix duraline with any powder to intensify the colour and transform it into an easy-to-apply, water-resistant liquid.
6. Transform cheap eyeshadows with one trick
This Jumbo Eye Pencil from NYX works as an excellent eye primer. Put it on before using your eyeshadow and it can transform your eyes - making your makeup look really pigmented. It works great on cheaper eyeshadows or ones that are lacking in pigment - giving them a boost and making your eyes sparkle. This crafty product from NYX can also be used to highlight your brow bone, and at just £5 it's worth snapping up quick before it sells out!