10 Natural Beauty Secret Ingredients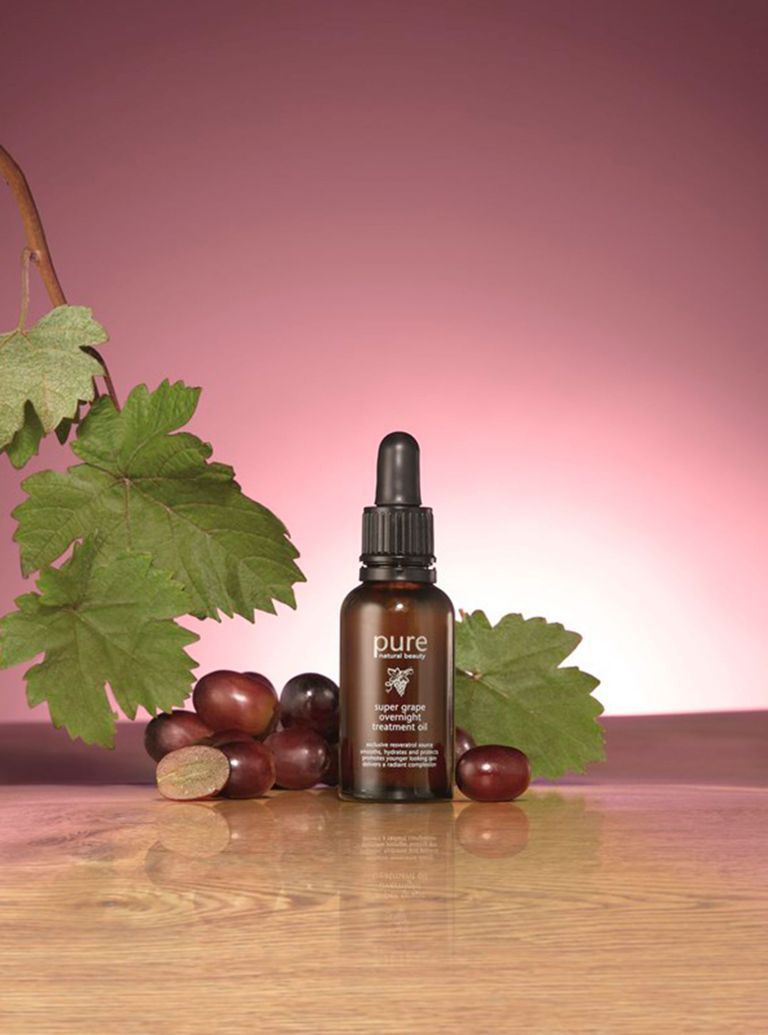 You'd never guess the star ingredients in these beauty products - all taken or inspired by nature.
Here at w&h, we love all the amazing products that the big beauty brands have to offer. Technological advances often mean that those niggly problems like fine lines, uneven skintone and a dull complexion can be fixed with the right serum or moisturiser.
But sometimes the trick to a better complexion or smoother skin lies with Mother Nature. In fact, it turns out that there's a whole slew of natural beauty ingredients that can transform your skin.
From a nourishing and anti-ageing oil made from an African fruit to a cream made from caviar that smooths our lines and wrinkles, our pick of the best natural beauty buys won't fail to impress.
Some of these natural beauty ingredients might surprise you, however. Did you know that snail secretion is is an exceptional moisturiser? Already a massive hit in Korea, this unusual ingredient is now making waves here in the UK for its skin-boosting properties. What about snake venom as a natural alternative to Botox?
But it's not just about the natural beauty ingredients that these products do use, it's also about what they don't. Specifically, nasties like chemicals, additives and parafins.
Get ready to give your skin a real treat – the healthy way – with our roundup of the best beauty buys Mother Nature has to offer. Like English grapes!
M&S have discovered a little miracle buried within the English grapes they use to make their wines. Resveratrol, a natural molecule found in the outer skin of red grapes, contains anti-ageing properties and is a potent anti-oxidant helping to neutralise free radical damage.
TheActive Overnight Oil, £16, is a treat for the skin, helping to neutralise damage during sleep, so you can wake up looking, and feeling, fresh.
Keep reading to discover more amazing skincare products filled with just good-for-you natural beauty ingredients...
Algae
Acure Organics Eye Cream with Chlorella, Edelweiss and Stem Cells (£13.80) Although it doesn't sound particularly glamorous, various marine plants - or algae - can improve the elasticity and firmness of your skin. Chlorella in particular can soften hard lines and wrinkles around the eyes or on the hands or face. Find out more
Emu oil
Emu Gold All Natural Emu Oil, Extra Strength (£9.95) Emu oil is a natural moisturiser that has long been the secret of Australian Aborigines. A deeply penetrating liquid that won't leave a residue, Emu oil can help everything from wrinkles to eczema and break outs. Find out more
Snail secretions
Dr Jart BB Cream (£18) One of four BB creams in this hit Korean beauty range, the Regenerating cream includes extract of snail secretion. The Hyaluronic acid in the snail secretion is an exceptional moisturiser. The cream, which beauty bloggers have been raving about, works hard in a number of other ways too - covering blemishes, balancing skin tone, moisturising and giving SPF 35 UV protection. Find out more
Caviar
Biodroga Golden Caviar Cream Mask (£34.80) Fatty caviar extract balances the skin's moisture and lipids, as well as efficiently smoothing lines and wrinkles. With added vitamins and a rich rose scent, this shimmering cream is a real pampering opportunity. Find out more
'Snake Venom'
Glamoxy Snake Serum (£130) Touted as a 'natural' alternative to Botox, Glamoxy Snake Serum mimics the paralysing effect of temple viper snake venom using a man-made neuropeptide, Syn-ake. You can forget the nasty injections too - Snake Serum is simply applied to the skin. The makers promise visible results with one to two pumps a day, applied before moisturiser in the morning and evening. Find out more
Baobab
Terre d'Oc Anti-Ageing Elixir (£32.95) Pure oil from the baobab tree fruit's seeds contains six times more Vitamin C than oranges, six times more antioxidants than blueberries and vitamins A, D and E. Try this nourishing oil if you suffer from dry skin - or just fancy an anti-ageing boost. The oil promises to hydrate and boost skin elasticity, and improve firmness diminishing the look of fine lines. Find out more
Donkey milk
Les Anes d'Autan Donkey Milk moisturising lotion for Baby face & body (£17.50) Donkey milk is so gentle, some French beauty companies use it as the main ingredient in baby moisturiser. Equally as effective on dry skin and wrinkles, donkey milk is full of Vitamins A, D and E, as well as fatty acids and minerals that help to keep your skin super-soft. Find out more
'Dragon's Blood'
Rodial Dragon's Blood Sculpting Gel (£79) Hands up - it's not made from actual dragons. Rodial's gel is actually made from the red sap of the Dragon Blood Tree, a tree only found on the Island of Soqotra in Yemen. A less invasive alternative to plumping Restylane injections, used to fill out lines and wrinkles, Dragon's Blood plumps cheeks and improves contouring of the chin, forehead and nose. Find out more
Himalayan Moss, Red Micro Algae and more
Ahava Extreme Firming Eye Cream (£37) Ahava's Extreme range gathers its ingredients from some of the world's harshest environments. The Firming Eye Cream is no exception, bringing together Dead Sea Minerals with Red Micro Algae and antioxidant-rich Iceland Moss from the Himalayas, among other exotic ingredients. The Red Micro Algae contains a natural polysaccharide which in nature forms a protective shield around plants. In the Eye Cream, this promises to deliver a powerful shield around the eyes, reducing wrinkle depth and combating new age lines. Find out more
Sea Buckthorn
Aubrey Organics Sea Buckthorn Nourishing Moisturising Lotion (£5.99) Sea Buckthorn Oil is the richest herbal source of antioxidant vitamins E and A, which help prevent the formation of ageing free radicals. It's also high in essential fatty acids, including rare palmitoleic acid which boosts the skin's sebum. The travel cream comes together with Ester-C, a long-lasting form of vitamin C, to nourish your skin. Find out more