The Duchess of Cornwall and the Duchess of Sussex will be carrying out a royal first this week
How exciting!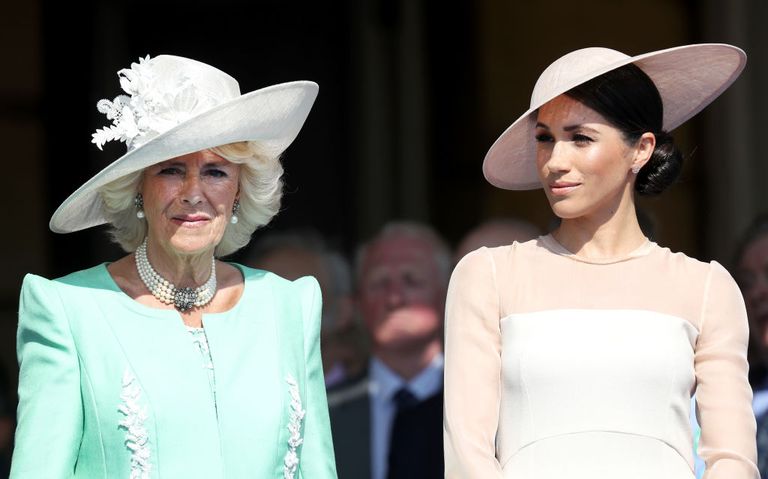 (Image credit: Chris Jackson/Getty Images)
To mark Remembrance Day, the Duke and Duchess of Sussex will be accompanying the Duchess of Cornwall on their first joint engagement together.
On Thursday 7th November, the Duke and Duchesses will be visiting Westminster Abbey.
This will be the first joint royal engagement for the Duchess of Sussex and Duchess of Cornwall.
The trio will visit the 91st Field of Remembrance at Westminster Abbey, which will be the seventh time Prince Harry has attended the event.
It will be the first for the Duchess of Sussex and Duchess of Cornwall, with Camilla being a patron of the Poppy Factory, where remembrance poppies are made to be sold throughout November.
Each of them will lay a Cross of Remembrance at the field, and a two-minute silence will then be observed in respect.
After this, they will be visiting memorial plots and meeting with veterans from across the Armed Forces, who have all served the UK in both past and more recent conflicts.
Duchess Meghan attended a remembrance service alongside Prince Harry last year, where she wore a large poppy on a black coat.
MORE: Princess Eugenie shares never-before-seen snap and fans are loving it
MORE: Duke andDuchess of Cambridge issue emotional statement following devastating news
The Duke and Duchess of Sussex are expected to reunite with the Duke and Duchess of Cambridge on Sunday, to attend the traditional service at the Cenotaph in Whitehall. Recently, Prince Harry addressed rumours about a 'rift' between him and his brother Prince William, saying they have "good and bad days".
Their last public appearance was during a polo match in July, where the Duchess of Sussex stepped out with Archie for the first time since the announcement of his birth.
Last year, they all attended the Remembrance Sunday service in 2018, alongside other members of the royal family.
This Sunday's service will be the first time all the senior royals have been together since the ITV documentary about the Duke and Duchess of Sussex.
During the service on Sunday, Prince Charles is expected to lay a wreath at the cenotaph on behalf of himself and the Queen.