The best skincare routine for your age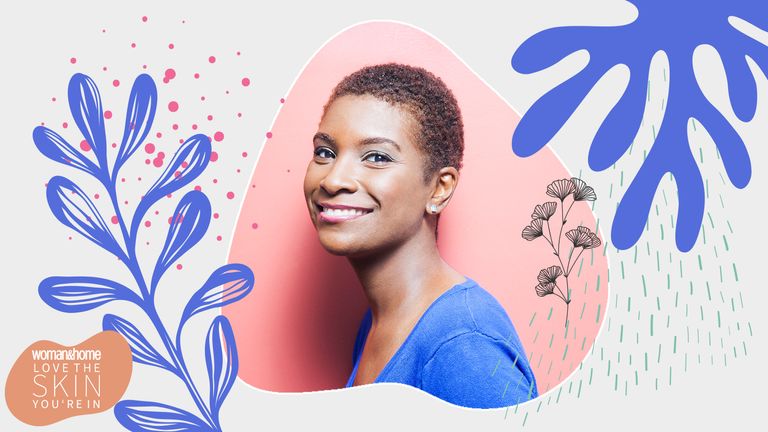 (Image credit: Future)
Most of us probably start our skincare routine journey in our teens, right around the time hormonal oil production starts making a nuisance of itself. It starts with a bit of tea tree oil, then in your early twenties perhaps you used astringent face washes or wipes to take off all that make up you loved experimenting with, then slapping on a bit of moisturiser on top. Then, things start to get serious.
In our 30s, the first signs of things going a tiny bit downhill skin-wise are compelling motivation to get a proper routine in place, stat, then every decade that follows rings the changes again. Whether you're in your 30s or your 60s, it's a good idea to regularly readdress your skin's needs and reassess your routine to match. Read on for my rundown of the ideal basic routine for every decade, and the products that will help you get the best out of your skin at any age.
Begin with this basic six-step skincare routine (three steps for the morning, three for the evening), then update and upgrade it for each decade.
Our recommended skincare routine for your 30s and beyond
In your 30s, your skincare routine should focus on long-term protection and prevention, with a short-term focus on brightening and hydration.
Morning skincare routine:
Cleanser Pick a foaming one you can use in the shower for ease, but make sure it has gentle ingredients and doesn't strip skin. I like Kiehl's Calendula Deep Cleansing Foaming Face Wash, £24
Serum An essential step to treat skin before cream (which is more of a comfort thing) Pick one with Vitamin C, an antioxidant that defends your skin from environmental guff like UV and pollution as well as brightening. Hyaluronic Acid (HA), the best hydrating ingredient going, should be in there too. Brilliantly, The Ordinary Vitamin C Suspension 23% + HA Spheres 2%, £4.90, has both and costs under a fiver.
Day Cream with SPF Sun protection is the most important thing you can do to age well, so as a bare minimum it should be in your moisturiser. Cream is about making skin feel comfy, look plump and protecting the barrier layer. Elemis Pro-Collagen Marine Cream SPF30, £82, succeeds on every level.
Evening skincare routine
Cleanser, ideally more than one. Use something to get your make-up off first, Micellar Water is fast and effective. Then you need a proper cleanser to get the real grime of the day out of your skin. Pick a balm, oil, gel or cream, whatever you prefer, lather it up with warm water on your face, then remove with a terry face cloth, like Ikea Haren, £1.20 for 4
Serum Time for the big guns, AKA Retinol. This potent line reducing, skin-smoothing active is probably the most effective skincare ingredient out there, but can cause irritation so start off with a low concentration a few nights a week and build up your tolerance. La Roche Posay Redermic R, £20.65, with 0.3% Retinol is a great starter buy.
Night Cream/Oil Much like your day cream, this is about comforting and cushioning your skin, sealing in all your other products and if a few gentle active ingredients happen to be in there too, so much the better! If you're into natural, sensorial beauty Trilogy Rosehip Oil, £19.50 is the business, with omega fatty acids and a gorgeous scent. If you're more scientifically inclined Murad City Skin Overnight Detox Moisturiser, £65, contains a mixture of moisturisers like Shea butter and Jojoba, various botanical extracts more all-important vitamin C.
Added extras: Exfoliate - twice weekly, not on retinol nights with a gentle powder cleanser SPF - use a separate facial sun block during the warmer months Eye cream - optional, in my opinion. But if you're worried about the area, use something light with caffeine in to de-puff and brighten, and tap tap tap lightly until it sinks in.
---
Skincare routine additions in your 40s
This is the decade when lines seem to come out of nowhere, and collagen production slows down so you might notice skin losing a bit of it's bounce and glow. Step up your routine by making a few key additions and swaps.
---
Skincare routine updates for your 50s
Most of us experience, or at least begin the menopause during our 50s, and this brings with it some of the most surprising skin changes since our teenage years. The main issues tend to be dryness; pigmentation and hormonal breakouts, so ensure your products are up to the job.
---
Skincare routine in your 60s and beyond
By now you have probably established a pretty solid routine, your skin isn't likely to give you any more huge surprises, so now's the time to maintain that ageless complexion you've worked hard for. Holding onto hydration, dealing with a loss of firmness and fading pigmentation are likely to be your biggest concerns. Here's how you to tackle all three:
Creams and serums are unlikely to have a dramatic effect on firmness (sadly) but laser treatments can. Ultherapy and Thermage both come highly commended in the aesthetic community for real results, but not without significant investment and ouch factor.
If you'd rather stick to products, peptides should absolutely be part of your regime. Peptides communicate with skin cells, telling them to behave like younger ones, stimulate collagen and elastin growth and were the reason behind the hysteria-inducing effects of a certain Boots No7 serum. Find them in their most potent iteration in the No7 stable, specifically aimed at the 65+ market in Restore & Renew Face & Neck Multi Action Serum, £28
To prevent and fade pigmentation, keep up the antioxidant serums, wear SPF 365 days a year, bump up your retinol to 1% (only a few times a week, it can be drying) combined with a Niacinamide product. Also known as Vitamin B3, Niacinamide has been shown to interfere with melanin production and has the added benefit of boosting skin's barrier so it holds onto hydration. Find it in Olay Regenerist Luminous Skin Tone Perfecting Serum, £29.99