Should you apply coconut oil on the face? The experts reveal all
Dermatologists weigh in on the age-old debate about using coconut oil on the face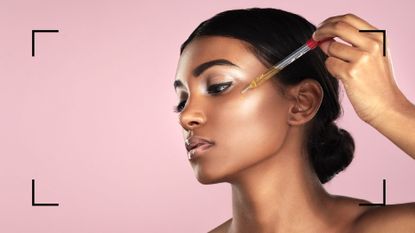 (Image credit: Getty)
Slathering coconut oil on the face may seem like a bright idea as an antidote to plummeting temperatures, but it turns out not every skin type can handle it.
In the past, applying coconut oil on the face has been touted as a go-to skincare routine solution for oily skin, for two main reasons. One, it contains lauric acid, which has antimicrobial properties so should technically speaking be good at fighting spot-causing bacteria. Two, the idea that like attracts like. For example, many agree the best cleanser for combination skin is an oil-based one, as it's better at breaking up natural oils on the skin than a cream or gel face wash.
The trouble is that coconut oil is occlusive by nature. In other words, it's made up of molecules so large they can only sit on top of where you put them to seal in moisture. This makes coconut oil for hair a good idea to deeply nourish, but in the case of oily skin can lead to congestion. Confused? Don't be, we've asked expert dermatologists to share their thoughts on one of the most popular skincare ingredients around and whether it has any beauty benefits.
Coconut oil on the face—skin doctors reveal all
Is coconut oil good for your skin?
It can be, depending on your skin type and how it behaves. While the occlusive nature of coconut oil is troublesome for certain skins, for others it has its benefits. "The lipophilic, or fat-loving, nature of coconut oil means it can help prevent water loss and strengthen the skin's barrier," says dermatologist and founder of Colbert M.D Skincare, Dr David Colbert.
As dryness is due to water loss from the outermost layers, coconut oil on the face can be a good choice of skincare for dry skin. "Applied as a final step, it can lock in the nourishing ingredients from your go-to serum or best face moisturizer," adds Colbert.
It's not just pure coconut oil that can be used to quench dehydrated skin. Dry types will also benefit from coconut oil-infused infused bases, which can be the best foundation for anyone who finds their makeup flakes or settles into lines throughout the day. This includes Givenchy's Prisme-Libre Skin-Caring Glow, which contains a fraction of coconut oil for added slip and hydration.
Our beauty editor recommends...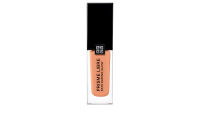 (opens in new tab)
Givenchy Prisme-Libre Skin-Caring Glow | RRP: $47/£40
A glow-bestowing, hydrating foundation that's easy to build and lasts all day long without settling into fine lines or dry patches. Available in 30 skin-flattering shades.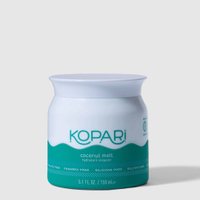 (opens in new tab)
Kopari Beauty 100% Organic Coconut Melt | RRP: $28/£28
100% organic and unrefined, this is a serious multi-tasker that's an ideal choice of coconut oil on the face as well as in other areas. Rich in vitamin E and fatty acids, use as a body moisturizer, hair mask, lip balm, makeup remover, or massage oil.
Should you use coconut oil on oily skin?
Short answer = no, coconut oil on the face does not make ideal skincare for oily skin. But let's start by discussing cleansers. The idea, as previously mentioned, is that like dissolves like. So a coconut oil cleanser should, in theory, dissolve excess sebum as well as dirt and makeup. The reality is, however, that a cleanser laced with occlusive coconut oil can exacerbate an oil problem further.
"Oil cleansers are a beauty fad that is best avoided if you don't want spots," says Dr Anjali Mahto, consultant dermatologist at Skin 55. "They leave behind residue, which can block pores." Gentle cleansers spiked with salicylic acid (a beta hydroxy acid) are your best bet for dissolving the paste-like mixture of oil and dead skin cells in pores.
If you're an oily skin type and have recently invested in an expensive jar of cold-pressed coconut oil—don't toss it. Coconut oil doubles up as one of the best hair masks that deeply conditions strands for silky, shiny results. Simply leave it on for 20-minutes before rinsing and follow with the best shampoo and conditioner for your hair type.
As for the skin, there are myriad other oil types that are better suited to oily or combination complexions. Consider a hemp seed oil concoction or oils with antiseptic, antibacterial, and antimicrobial effects, such as tea tree or rosehip oil. We love Kiehl's Cannabis Sativa Seed Oil Herbal Concentrate. The formula is 60 percent cannabis sativa seed oil, derived from cold-pressed hemp seeds, which tackles redness and inflammation while green oregano oil boasts antiseptic properties to help keep blemishes at bay. Win-win.
Our beauty editor recommends...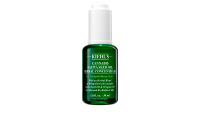 (opens in new tab)
Kiehl's Cannabis Sativa Seed Oil Herbal Concentrate | RRP: $52/£40
Looking for a product that will help you learn how to get rid of acne? Turn your face to this lightweight oil with hemp-derived cold-pressed cannabis sativa seed oil, which helps restore balance and promote a clearer-looking surface.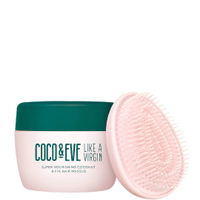 (opens in new tab)
Coco & Eve Super Nourishing Coconut & Fig Hair Masque | RRP: $39.90/£33
If your skin type rules you out of using coconut oil on the face, try this haircare instead. It combines raw virgin coconut from Bali with argan and linseed oils to strengthen strands, reduce frizz and bolster shine for seriously glossy results. It also comes with a free Coco & Eve tangle tamer. Sold!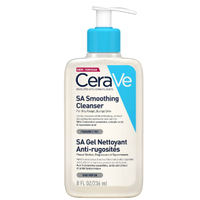 (opens in new tab)
CeraVe SA Smoothing Cleanser with Salicylic Acid | RRP: $13.99/£12
On the hunt for an effective cleanser that will suit oily skin types? The search is over. This cult cleanser contains 0.5% salicylic acid to provide gentle exfoliation, dissolving dead skin cells and pore-clogging impurities to encourage a smoother surface.
---
woman&home thanks David Colbert of Colbert MD and Dr Anjali Mahto of Skin 55 for their time and expertise.
Emma Stoddart is a freelance beauty journalist and self-confessed skincare aficionado with over five years' industry experience. Emma has worked for some of the UK's top women's titles including Net-A-Porter, Stylist and Grazia. Her experience spans online and print as well as producing editorial shoots with some of the industry's biggest artists, including Val Garland. Asides from working with them behind the scenes, she's also had the chance to interview the likes of Patrick Ta, Pat McGrath, and Sam McKnight for all their insider tips and tricks.