Should you use coconut oil for hair? Let us investigate...
Haircare experts reveal if coconut oil for hair is the wonder multitasker it claims to be, or an oily nightmare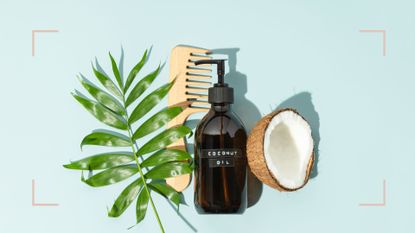 (Image credit: Getty Images / Canva)
Coconut oil for hair is a hotly debated topic in the beauty world. People either seem to think it's a miraculous wonder-product that'll heal all ailments, or that it's a heavy, oily nightmare that'll make your hair go greasy in seconds. So what's the truth?
It feels like there's not a lot that coconut oil can't do. Not only is it great for cooking and baking, but using coconut on the face can be a brilliant addition to anyone's skincare routine. It works as a great makeup remover - especially as the first step of double-cleansing - is an absolute must-use on parched and dehydrated skin on the face and body and it can be used as a cuticle oil and hand cream.
In short: there's a reason coconut oil has been used as a does-it-all beauty product for centuries. But there is a little bit of mixed messaging when it comes to using coconut oil for hair. So we've tapped up the experts to find out if we should be using coconut oil for hair, or if you should give it the cold shoulder. We spoke to Centred founder Laura Tudor, and Nikita Mehta from Fable & Mane to get their take.
Coconut oil for hair - a good idea, or a bad one?
The long and short of it is that using coconut oil for hair will either work, or not work - depending on your hair's needs. Coconut oil has one main purpose when it comes to hair and that is to hydrate, and it does this in a unique way compared to other oils. "Coconut oil has a composition mainly made from a fatty acid called Lauric acid," explains Tudor. "Lauric acid is easily absorbed into the hair shaft and helps the maintenance of keratin. Thanks to its chemical structure and ability to be absorbed so easily, coconut oil is one of the best ingredients to do this."
While some oils sit on top of the hair and coat it, meaning you feel it on your hair, coconut oil gets absorbed into the hair and hydrates from the inside out. But don't swap out your at home keratin treatments just yet - this unique structure could be the downfall of using for coconut oil for hair types that are already sensitized.
Hairdresser Ross Charles explains, "Oil and water don't mix. Oil actually repels water and either pushes it out of the hair or stops it from getting into the hair." He continues, "If your hair has been damaged from over-processing from colour, or is weak and fragile you need to get amino acids into the hair shaft to help strengthen it so that's when you don't want to be coating your hair in oil."
This is when you may decide to forfeit your weekly hair oil treatment and switch it up for the best hair masks to target your hair concerns instead.
Is coconut oil good for your hair?
Coconut oil isn't ever going to cause immense amounts of damage to hair. There are lots of other things that will lessen the integrity of the hair far more, such as bleaching or heat damage from straighteners.
It's also important to remember that your hair doesn't exist in solus. The health and condition of the scalp is also integral to the health and condition of the hair because that's where the follicle, aka hair's life source, is. This is why scalp care for hair loss is so important, and why the best scalp treatments are becoming more and more popular.
"Coconut oil contains lots of vitamins and essential fatty acids, these not only nourish the scalp skin but also help remove sebum build-up from the hair follicles," explains Mehta. Therefore, If your hair follicles are unencumbered with excess sebum, then they can function much better.
Does coconut oil help for hair growth?
As we've just discovered; the cleaner and clearer your hair follicles are, the more easily your hair can grow. Which means that, in part, coconut oil for hair can help with growth.
However there's another key component which also helps that goes hand in hand with coconut oil - massage. Using coconut oil, or any oil, to massage the hair and scalp is a ritual that has deep and ancient cultural roots. You may have seen the scene in Bridgerton where Kate Sharma oils her sister's hair. This Indian practice is something that is traditionally performed once a week within families.
Scalp massage for hair growth is not a new phenomenon, despite what TikTok trends such as mustard oil for hair will have you believe. "Most Indian households experience an oil head massage by a family member to grow hair and relax the mind. This is usually performed before bedtime and makes room for stories and fables to be shared." explains Mehta. "Hair oiling or 'slugging' is being promoted as a new trend in the West but for the East, it is a 5000 year old tradition!"
And there's a good reason why time is spent massaging oil into the hair and scalp. "The head is what controls all the sense organs and our central nervous system. By massaging the scalp it helps calm the body down and stimulate hair follicles, encouraging hair growth and density," says Mehta. So whilst coconut oil for hair is good for your scalp it's also the act of massaging it that can maximise results.
Can coconut oil damage your hair?
When you use coconut oil for hair, only good things are happening because it's not changing the chemical structure or causing any damage.
However, when you use coconut oil on hair it prevents some other factors from being absorbed that your hair may need, as Charles explained earlier. If your hair is very dry or damaged from bleach or dye, you may prefer sticking to a traditional hair oil.
How do you use coconut oil in your hair?
It's best to use coconut oil on dry hair about 10 minutes before you're planning to wash it, or the night before, as this will give it plenty of time to sink in. Even if you do sleep in it, you will likely still want to wash it out the next day as your hair will look and feel slightly oily. Only after washing it with your best shampoo and conditioner will you get the full impact of the results.
If you're looking to incorporate Ayurvedic-inspired head massage with your oil application then this is how Mehta recommends you do it:
Warm the oil up. Begin by warming oil in your hand - you can do this by simply rubbing your hands together for a few moments to generate some heat. You never want the oil to be really hot.
Find your centre. Part your hair into a centre parting to help you distribute the oil through the hair evenly.
Top down. Place your hand on your crown chakra, which is right on the top of the head. The crown chakra will help alleviate stress and tension.
Moment of mindfulness. Take as much time as you can to massage into the scalp using circular motions and use the remainder of oil to finger brush through the ends.
Shampoo or sleep. Tie your hair back into a bun or a loose braid and leave it overnight if you can, or at least 5 minutes before washing your hair.
Thanks to its super hydrating qualities, you only need to use coconut oil in the hair once or twice a week and Nikita recommends using less rather than more. "If you use a silicone-free oil, it's not thick, greasy or hard to wash out. And you only need a few drops, a little really does go a long way. If you have an oily scalp then you may only need one drop."
You can use pure coconut oil that tends to come in jars or pots and is readily available in supermarkets. Coconut oil like this comes in solid form so you would need to warm it up slightly before applying it to your hair. Mehta advises either rubbing it in your hands or putting a bowl of it over some hot water to melt it down, then letting it cool down before applying it to the scalp and hair.
Our pick of the best coconut oil hair products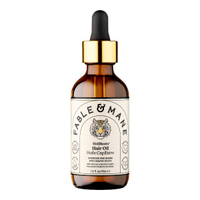 Fable & Mane HoliRoots Pre-wash Hair Oil | RRP: $34/£29
Coconut oil is paired with castor oil in this gorgeous pre-shampoo oil to help increase blood flow to the head. It also includes ashwagandha oil, which is known to help promote new hair growth and olive oil for extra nourishment. Apply a few drops onto your scalp and use the excess to run through the lengths of your hair.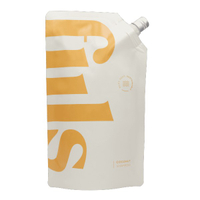 Fiils Coconut Shampoo | RRP: £12 (UK only)
This is a great coconut oil shampoo that works for all hair types, but what makes this product really stand out are the eco credentials behind it. You can buy a refillable reusable shampoo bottle - or just use something you already have - and then keep topping it up with the refill pouches.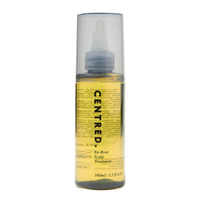 Centred En Root Scalp Treatment | RRP: £20 (UK only)
Think of this as a very gentle exfoliating toner meets hair oil. It contains salicylic acid that will lightly slough away any dead skin cells, product build-up and debris lingering on the scalp as well as a blend of 11 oils - including coconut oil - all of which nourish the scalp and hair and stimulate hair growth.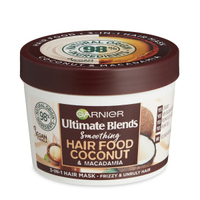 Garnier Ultimate Blends Smoothing Hair Food Coconut & Macadamia 3-in-1 Hair Mask | RRP: $9.70/£6.99
Formulated for frizzy and dry hair and designed to be used as either a leave-in mask, an intensive wash-out mask or as a regular conditioner. It's packed with coconut and macadamia oil and smells like a tropical getaway.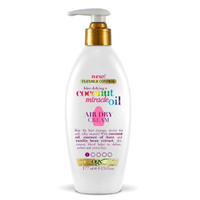 OGX Frizz Defying + Coconut Miracle Oil Air Dry Cream | RRP: $8.99/£7.49
If the idea of styling your hair just seems like far too much effort then you need to try an air dry cream and learn how to air dry hair. This one contains coconut oil to help hydrate the hair and reduce frizz. Apply a small dollop onto clean, damp hair and let mother nature do the rest.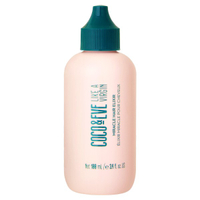 Coco & Eve Miracle Hair Elixir | RRP: $29.90/£28.90
This gorgeous lightweight serum will give your hair all the conditioning oomph of coconut oil without any of the heaviness or residue. You can apply it on wet hair before blow-drying to eliminate frizz or on dry hair to create some extra glossy shine.
Sign up to our free daily email for the latest royal and entertainment news, interesting opinion, expert advice on styling and beauty trends, and no-nonsense guides to the health and wellness questions you want answered.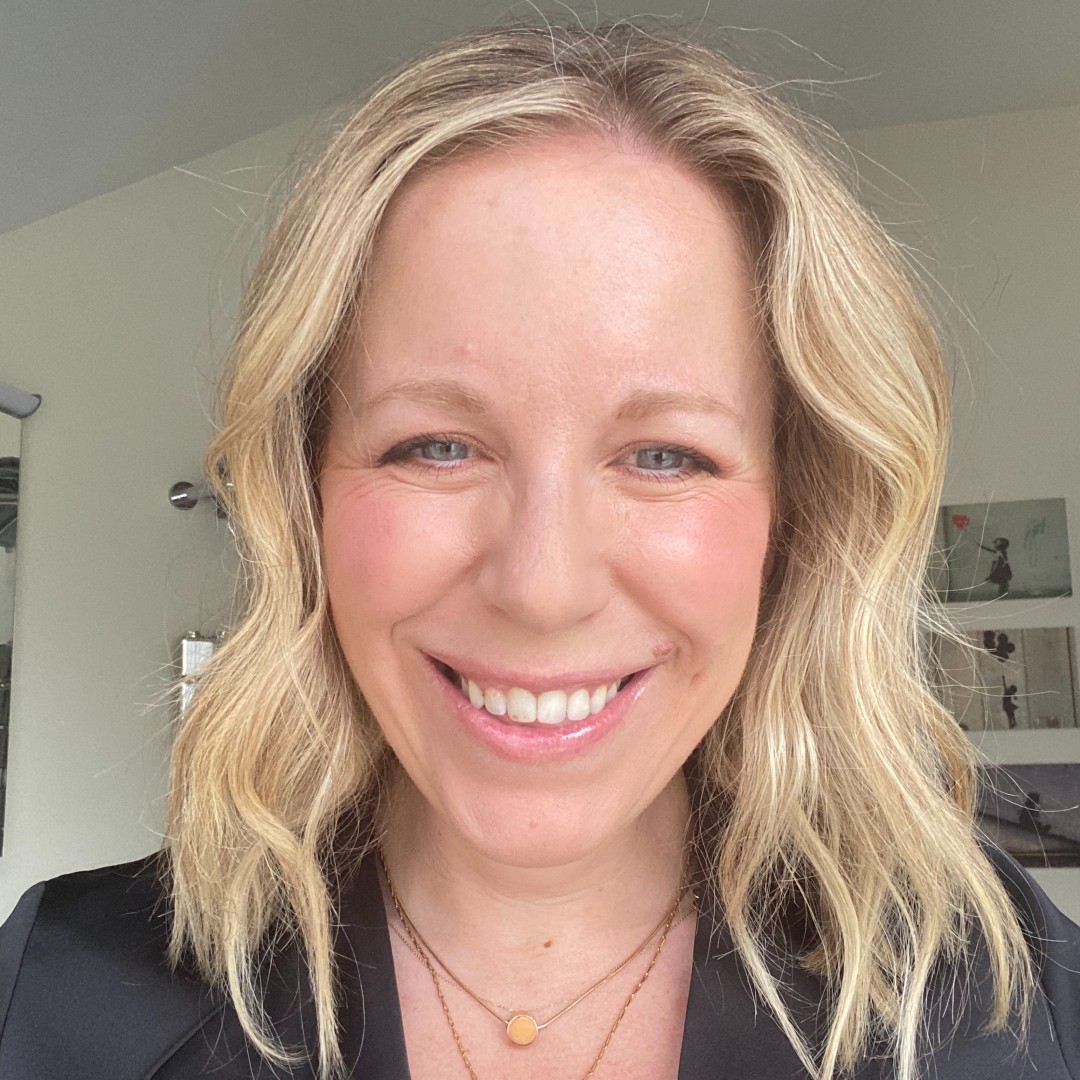 Freelance Beauty Director
Sarah-Jane Corfield-Smith has worked in the beauty industry for more than 15 years and, as well as woman&home, has contributed to titles such as Stylist, The Daily Mail and The Times.

As a mum of two little girls she has limited time to spend on herself, so if you're looking for hard-working multi-tasking products, she's the one in the know.

Her top three products she has on her at all times are a glow-giving tinted moisturizer, brow pencil and a tinted lip balm. Oh, and she's never far away from a hydrating face mist.