Learn how to air dry hair for smooth, frizz-free styles without melting under a hairdryer
Learning how to air dry hair is a game-changer, this beauty editor-approved guide has all the tips you need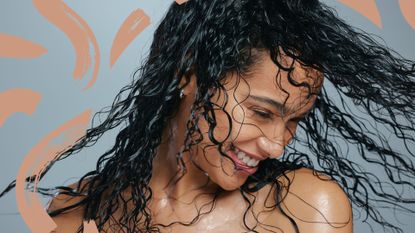 (Image credit: Future/Getty images)
Learning how to air dry hair could unlock a world of benefits. Yes, it will help prevent heat damage, but it'll also save you so much time (and sweat!) Really, who wants to spend hours wielding a hair dryer and brush, getting sore biceps and twisted arms trying to reach the back of their head?
For many of us, blow drying our hair slips as seamlessly into our morning routine as brushing our teeth or flicking on the kettle, but at what price? The inconvenient truth is you can learn every expert tip in the book and use heat protection for hair religiously, but even the best hair dryer can cause damage, never mind when you start introducing best curling irons and straighteners. Giving your hair a break will help you embrace your natural hairstyle and boost its health.
Of course, there are occasions where the confidence boost of a salon-style blow dry is non-negotiable, but what about lazy Sundays, working-from-home days or when the weather is so humid it's going to ruin any style you've sweated to create? Next time muscle memory leads you to grab your hair dryer on one of those mornings, ask yourself, could this be a low-stakes opportunity to learn how to air dry hair instead? We've employed the expertise of hairstylist and curly hair specialist Anastasia Stylianou (opens in new tab), and Redken's in-house experts Andrew Thomas Jones (opens in new tab) and Jack Cunningham-Rose (opens in new tab) to show you the way.
Why you should air dry your hair, by w&h beauty editor
The reason I'm so obsessed with how important it is to air dry hair is that I've been doing it pretty solidly for years now. I have hairdryers collecting dust in my cupboard - I just don't use them anymore. Even knowing how to use a diffuser - I just hardly ever bother.
I used to dry and straighten my naturally curly hair after every hair wash, from the age of 13 to about 24. Even worse, I'd then tong in loose curls throughout, applying three lots of heat to my fragile hair, to look essentially like a tidier version of my natural hair. All those lost hours! I could have learned a language. I probably wouldn't have, but I could have.
When I let my curly hair go natural, I went cold-turkey on heat styling to help it get healthier, and I haven't really looked back since. I occasionally will use a diffuser if I'm in a rush, but most of the time I follow the below steps for springy, healthy curls. How to air dry hair is a real (X Factor word alert) journey. But I promise once you start, your hair will thank you. As will the hours of free time you'll amass! See you on Duolingo.
How to air dry hair step-by-step, by the experts
1. wash & condition
Any good hair wash starts with a great shampoo, so make sure you're using the right option for your hair type. If it's curly, the best shampoo for curly hair means avoiding sulphates and silicones, which sit on the surface of your hair and leave it looking frizzy (not what we want here).
If it's straight, look for shine-boosting options to cheat the gloss you'd normally get from your hair dryer. Use your best shampoo and conditioner with nourishing oils and moisturizing ingredients - it'll make a huge difference to the texture and condition of your hair. When conditioning, squeeze out excess water before applying, then comb it through with a wide-tooth comb to make sure it sinks in properly.
Our beauty editor recommends...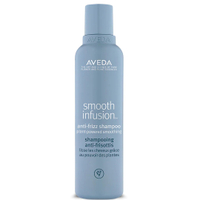 (opens in new tab)
Aveda Smooth Infusion Anti-Frizz Shampoo | RRP: $30/£23.50
You can't go wrong with any of Aveda's shampoos but this one is especially good for air-drying straight hair and keeping frizzy hair (opens in new tab) at bay. The result is super-shiny, smooth hair that gives shampoo advert-level swish.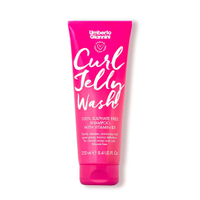 (opens in new tab)
Umberto Giannini Curl Jelly Wash | RRP: $10.99/£8.75
A fuss-free option for curls and coils, this vegan-friendly shampoo is free from sulfates and silicones. Their entire curl range is absolutely brilliant, so if you're wondering how to air dry hair when you have curls, look into their styling buys. They're great for perfecting curly hairstyles (opens in new tab).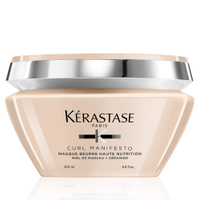 (opens in new tab)
Kerastase Curl Manifesto Masque Beurre Haute Nutrition | RRP: $63/£37.60
I really swear by Kerastase's hair treatments, they're the best hair masks (opens in new tab) on the market. Expensive? Yes. But they're so rich that a little goes a long way, and you can really eke out the product for a few months. There's one for every hair type, but the curl range is perfect for me and smells absolutely heavenly.
2. detangle and prep
It's likely that your fresh-from-the-shower hair isn't especially smooth or sleek, so use that wide-toothed comb again to smooth everything out before going in with your best hair styling products be that oils, creams, or serums (or all three).
Applying these when hair is soaking wet is a key tick for air-drying your hair. Jack Cunningham-Rose explains, "By applying product to the hair prior to air drying, it will add some protective texture to the hair, meaning it is less likely to frizz."
Smoothing or styling creams stop any frizz forming right from the get-go, and helps adds that extra layer of moisture to keep it looking sleek. If your hair's fine or oily - apply sparingly when it's damp, as it could weigh your ends down.
Our beauty editor recommends...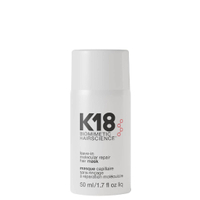 (opens in new tab)
K18 Leave In Molecular Repair Hair Mask | RRP: $75/£55
This multitasking newcomer will smooth, whether you're air-drying or using heat, while also overhauling damaged hair impressively quickly. The K18 vs Olaplex (opens in new tab) debate is hotly contested, but this made the biggest difference to my bleached hair, which tips things in K18's favor for me.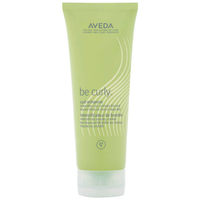 (opens in new tab)
Aveda Be Curly Curl Enhancer | RRP: $28/£23.50
Wavy or curly hair needs all the moisturizer it can get, so layering on creams will help keep it hydrated and happy. This is one of my all-time favorites as it makes my curls defined and soft, and crucially, not crispy. No matter what your curl type (opens in new tab), your hair will drink this up.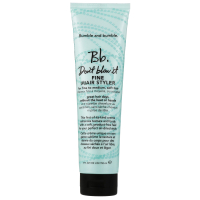 (opens in new tab)
Bumble and Bumble Don't Blow It | RRP: $31/£25
One of the best-known air-drying creams is still one of the best. If you ask any hairstylist how to air dry hair, it's likely they'll mention this product - light, conditioning, and smoothing, it's a great fail-safe buy. It's available in two formulations - for fine, or thick hair - so there's an option to suit your hair type.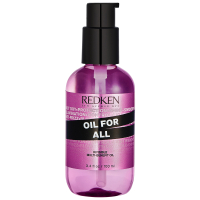 (opens in new tab)
Redken Oil For All Multi-Benefit Hair Oil | RRP: $34/£22
Andrew Thomas Jones swears by this lightweight oil, saying, "Lots of products claim to be anti-humidity or anti-frizz but they might not be right for your hair so it's always worth trying different things. This is my top buy - it's lightweight, won't weigh the hair down but still keeps it hydrated."
3. gently towel
Now for the actual drying part - even if you are using a hair dryer to do a bouncy blow-dry at home - it's still advisable to towel-dry before blasting it with heat. Don't just use any towel though - use a microfibre towel, or even a soft cotton t-shirt.
Your fluffy bath towels' looped texture means it's designed to absorb water from your skin but the texture isn't the best thing when it comes to how to air dry your hair. It'll disrupt your hair follicles, causing frizz to form. Microfibre towels are super-soft and will absorb water quickly without disrupting your hair in any way. It was the biggest game-changer when I started my air-drying journey. It's also worth noting that post towel dry is the best time to work with heatless styling methods such as dressing gown curls.
Our beauty editor recommends...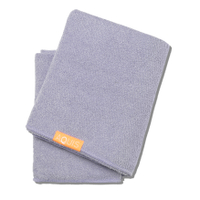 (opens in new tab)
Aquis Lisse Luxe Hair Towel | RRP: $30/£30
The best-known microfibre hair brand is hard to beat. Super-soft material that leads to speedy dry time, plus it's available as a towel or a handy twist-up turban, depending on your preference. I love the array of designs and colors too - perfect to match any bathroom trends (opens in new tab) you happen to be following.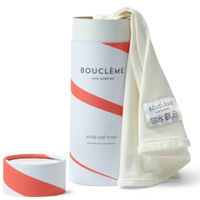 (opens in new tab)
Boucleme Curl Towel | RRP: $36/25
This towel is the same material as your softest t-shirt, making it ideal for curls but will work on all hair types. It's ideal for trying out 'plopping', if you're into the curly girl method (opens in new tab) - or are simply looking for an alternative to your hair towels. It's my personal favorite.
4: don't touch it!
This is the cardinal rule I parrot when people ask me how to air dry hair. Do.Not.Touch.It. Hair is extra fragile when it's wet, so if you're zhuzing and stroking it, it'll disrupt everything and cause frizz and flyaways - and if you've got curly or wavy hairstyles, it could affect the formation of those curls.
Anastasia Stylianou agrees. "My one tip for preventing frizz when you're air-drying is simple - don't touch your hair. Leave it to air dry, and once it's 100% dry pop your head upside down and shake the hair out to create extra volume."
5: try extra styling tricks
Here is where you can get zhuzhing. Once it's fully dried, you can add extra styling products to boost volume and tweak it to your liking. As Stylianou mentioned, you can tip your head upside down and scrunch the roots to boost volume. I find flipping my hair from side to side also helps give a little root boost.
How you complete styling depends on your hair type - if it has a hint of a wave, embrace it with a sea salt spray to cheat beach hair waves. If your hair needs extra taming, use a serum or gel to lock down any potential frizz.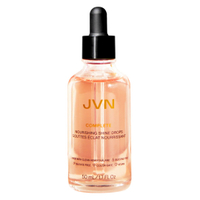 (opens in new tab)
JVN Complete Nourishing Shine Drops | RRP: $22/19
If you're wondering how to air dry hair while keeping your salon-style shine, this is the answer. Just a few drops instantly adds mirror shine to all hair textures. I keep one in my bag when my hair needs a touch-up throughout the day.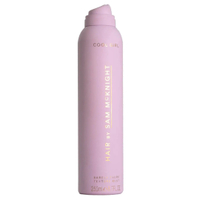 (opens in new tab)
Sam McKnight Cool Girl Barely There Texture Mist | RRP: $36/£25
If your hair's looking a bit flat and 'meh', this texturizing spray adds a bit of extra va-va-voom. By hair styling legend Sam McKnight, it does exactly what it says on the tin - a few spritzes give perfectly undone, cool-girl hair. It's the perfect antidote to lackluster locks.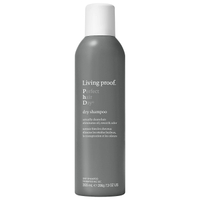 (opens in new tab)
Living Proof Perfect Hair Day Dry Shampoo | RRP: $28/£18
Dry shampoos are one of the ultimate multitaskers - they don't only help hair look freshly washed, but they're also a great way of boosting volume at the roots. This is one of the best dry shampoos (opens in new tab) I've ever tried for the latter purpose and a perfect post air dry styler.
Is it better to let your hair dry naturally?
In a word, yes. In 13 words, yes, you should try to do it at least some of the time. "Problems can, and often do, occur when we heat style. Heat causes moisture loss – and as blow dryers and hair straighteners get hot, they have the ability to deplete moisture within our hair shaft," explains Anabel Kingsley (opens in new tab), Trichologist at Philip Kingsley. "Our hair's elasticity and strength are largely reliant on its water content, so this can cause dryness, brittleness, and breakage. The higher the heat, and the longer the heat is applied for, the more likely it is our hair will be damaged."
Many hair experts insist that blow drying doesn't have to be damaging, but this usually comes with the iron-clad caveat that you must dry your hair as per some guidelines. And what are those exactly? Well, since you asked, it's usually along the lines of:
Only get the dryer out when hair is maximum 10% wet, but you mustn't towel dry it to get to that stage.
Use a wide-toothed comb, never a brush, to detangle. Yes, this will take a bare minimum of 25 minutes to work painfully through your sodden strands.
Stick to the lowest heat and speed settings throughout the blow dry and hold the dryer six inches away from your head at all times. Your guess is as good as ours as to how we're supposed to perform that maneuver at the backs of our heads
Does that sound like a typical home-drying experience to you? Unless you have the patience of a saint and the morning grooming window of a WAG, probably not. So maybe it's best if we invoke the mantra of liberal mothers everywhere instead? Be good, and if you can't be good, be careful.
In this context, being careful means accepting that you're not blow drying the "good" way, so why not leave your hair alone a few times a week? In the long term, it can actually offer styling benefits too. "When airdrying, the natural oils and moisture remain undisturbed on your hair and since there is minimal mechanical stress from brushes," explains legendary hair stylist Frédéric Fekkai (opens in new tab), "Hair will look smoother and curly hair may also find curls are more defined." Healthier hair and better-looking hair - who could argue with that? It's also worth saying that certain professional treatments can help your hair dry nicely without heat, such as Brazilian blow dry or hair botox (and for those now wondering what is hair botox, our expert guide has your answer.)
Rhiannon Derbyshire is the Senior Beauty Editor for Woman & Home and other publications.
She started interning for magazines while working alongside her Fashion Journalism degree. There, she was lured to the beauty desk, seduced by matte lipsticks, posh shampoos and every skincare product imaginable. A first-language Welsh speaker, she can tell you why the best mascaras are always high street, why SPF is a non-negotiable all year round and how to find the exact right red lipstick in two languages.