What is hair botox? The hair plumping and smoothing treatment, explained
We asked the experts, what is hair botox? It could be the key to your smoothest hair yet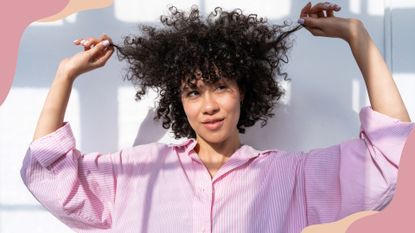 (Image credit: Future/Getty images)
If you are wondering what is hair botox, then you are not alone; this treatment is causing buzz in the haircare world, and for good reason.
We've all been there; a frizz crisis causing us to reach for our best hair straighteners in an attempt to tame unruly strands. Needless to say, this is not always a good solution in the long term. When even your best hair products aren't able to rescue seriously dry and brittle strands, treating locks with a much-needed moisture and nutrient boost could make all the difference. That's why the latest conditioning treatment in salons, hair botox, has hairstylists' heads turning away from the Brazilian blowout with its impressive, transformative results.
Renowned Hairdresser, Michael Van Clarke, is one of the many hair stylists who have introduced hair botox treatments onto his salon's menu. We spoke with him to find out everything you need to know.
What is hair botox? An expert explanation
What is hair botox?
Needle-phobes can rest assured that unlike baby botox and other tweakments, there is nothing invasive happening here. "Botox has a nice ring to it," says Van Clarke, "But this tag is just linking some of the key effects of botox and fillers – the plumping and smoothing, then applying that understanding to hair."
Van Clarke explains that the treatment is "not about neutralizing muscles as there aren't any in hair. There are neither hypodermic needles involved nor Botulinum toxin [botox] in the ingredients. Instead, it's all about condition." Think of it as a cross between a deep-conditioning treatment and keratin blow dry and you'll be on the money. So if your goal is to strengthen and smooth, hair botox could be the one for you.
What is the process?
Hair botox is applied to wet hair as simply as you would your best hair mask. At the Michael Van Clarke salon, ''a mixture of nutrients is applied to the hair and sealed in with a straightener before finishing with a bouncy blow dry.'' For a blow-by-blow account of exactly what's involved, our beauty editor's botox hair treatment review has all the details.
Van Clarke explains that the treatment is versatile and ''can give different degrees of smoothness, keeping body and volume where it's needed or even just smoothing those annoying hairlines or fringes.''
Texture benefits aside, what is hair botox likely to do for your hair in the long term? Mostly, it will improve damage, split ends and frizz. Van Clarke adds ''hair botox is particularly useful in the summer or before a holiday, where climate or water activities can make it impossible to rely on a blow-dry alone.''
Is hair botox good for hair?
If you're wondering what is hair botox's impact on your locks, Van Clarke explains that "healthy hair is essentially 97% protein and 3% water. The aim [of hair botox] is to repair gaps and cracks in the porous protein structure and encourage more moisture into the hair. The more complete the hair shaft, the slower it breaks down, so the longer you get to keep your own healthy hair.''
And why is this a necessity in the first place? "Heat styling, coloring, and aggressive products break down the hair shaft. The hollowed-out protein structure cannot hold onto as many water molecules, so it becomes brittle, unstable, and breaks down more quickly," says Van Clarke. "It loses gloss and flexibility, becoming thinner and less responsive. You can see this difference by feeling the tips of your hair compared to the roots." Yet another reason to try heat-free dressing gown curls or other ways to style hair without a hair dryer alongside conditioning treatments.
Hair botox vs keratin treatments
If you've ever had a Brazilian bow dry you're probably wondering what is hair botox like compared to the former, better-known salon treatment. Both promise to tame frizzy hair, but at-home keratin treatments are designed to chemically alter the hair's texture and those in the salon (aka a Brazillian blow dry) traditionally use the ingredient formaldehyde to straighten. Van Clarke explains that hair botox ''is a mixture of nutrients with no formaldehyde."
There are no harsh ingredients involved, as the purpose of the treatment is primarily to strengthen and condition the hair. As well as this, hair botox usually rings in from $150/£130 - $300/£250. That is a little more cost-effective than traditional keratin treatments, which tend to start at the top of that scale.
How long does hair botox last?
That all depends on which specific hair botox treatment you have. Van Clarke explains that "some [hair botox treatments] are temporary and will stay in the hair until the next wash; some are longer lasting with ingredients ironed or blow-dried into the hair." If you opt for the latter, Van Clarke assures us that the treatment will last between 2-4 months.
Sign up to our free daily email for the latest royal and entertainment news, interesting opinion, expert advice on styling and beauty trends, and no-nonsense guides to the health and wellness questions you want answered.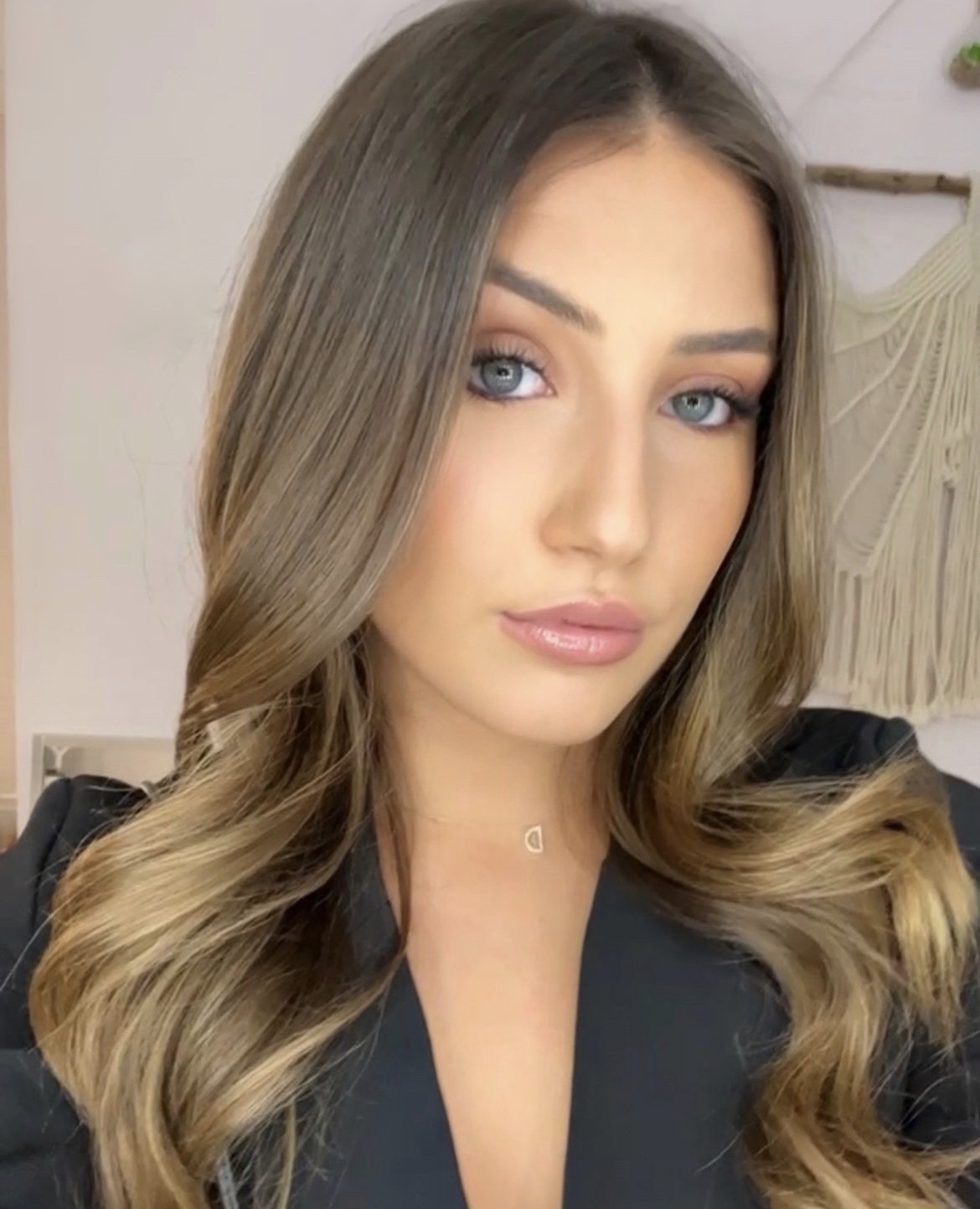 Darcy Brown is a print and digital beauty journalist with her finger on the pulse of the latest trends. She entered the industry as an intern for publications such as Fabulous Magazine and the Sun. Since graduating from university with a first-class BA Hons degree in Philosophy, she has thrown herself into all things beauty.
When she's not writing for Woman & Home and Weekly titles including Woman and Woman's Own, you can find Darcy working on editorial shoots and social media campaigns with some of the industry's leading experts, including George Hammer, Angelo Seminara, and Lan Nguyen Grealis.