7 simple ways to tackle 'life admin' and streamline your to-do list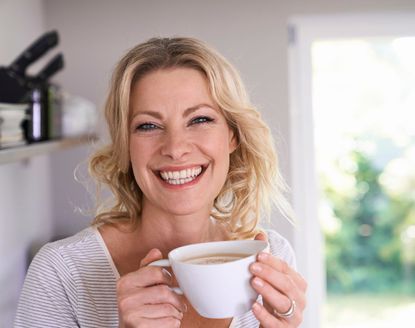 Your phone's beeping reminders at you, you've got 57 unopened emails, three birthday cards to send and urgent bills that won't pay themselves.
If your days are slipping by without you getting any time to yourself, don't despair!
The Art of Life Admin author Elizabeth Emens and An Edited Life author and blogger Anna Newton are here with seven smart moves to free up quality time and space to do something you love.
Simplify your to-do list
If you 'to do' by phone, keep stress levels down by using basic Notes rather than Reminders, which will keep pinging all the time. If you get a 'real-time' admin request, for example a friend asking for someone's email address, do it there and then.
If you prefer to write, invest in a beautiful diary to add pleasure to the daily workload.
Tip: If items are lingering, enlist a friend to help tackle them or offer yourself a reward to clear them once and for all.
Make your mantra "nothing's perfect"
The psychoanalyst DW Winnicott identi ed the term "good enough" as an antidote to the seeking of impossible perfection, which results in frustration and anxiety. There's no way you'll get your admin 'right' all the time.
It's far more important to strike a balance and, along with cleaning, child-rearing and cooking, aim for "good enough".
Tip: Stop trying to solve everyone else's problems. Don't race to the computer for an instant fix if something has gone wrong or you'll risk admin becoming 'mad-min'.
Take the low-admin options
Have you noticed that some friends take up more of your time, with all the organisation involved in making a friendship work falling on your shoulders? Take a moment and think hard about their potential admin styles. In the long-term, do you have room in your life for a friend who fails to reply to texts and expects you to sort tickets or organise a spa break?
When choosing a new leisure activity, bear in mind the "admin footprint" – tennis, for example, will require a partner to play against and a court to be booked, whereas walking or jogging are instantly available.
Tip: Getting people together can take forever. Instead of messaging everyone individually, asking for a response, send out a group email, saying: "I/we will be in the pub/park on Saturday at midday, hope to see you there."
Don't be the only doer
It's all too easy to take on too much, then silently seethe with resentment. have an honest conversation with your partner, discussing which household jobs you love or loathe and then divide them up. Larger projects have three stages: planning, decision-making and execution. Split these according to your talents.
Tip: If you're a mum handling "kid- min", get the youngsters involved early on. To build on their capacity to remember, say things like, "What's the first thing you do when you get home from school?" rather than going through their book bags to extract forms and rotting bananas. and give reluctant teens specific, achievable tasks like "please strip your bed sheets and put them in the washing machine."
Learn to say no!
It's easy to forget you're in control of your own social life and saying no can be a revelation. Turning down events you don't really want to attend will free you up for fun of your choosing and it's better than accepting everything and flaking out at the last minute.
Tip: When invited to something, ask yourself if you truly want to go. Don't be a people-pleaser. If the answer's no, politely say so, in a card ot text if it's too hard in person.
Maximise the time you've earned
When you've reclaimed hours of time, incentivise yourself by using it to the full. Whether you choose to go to a yoga class, nip to the cinema for the lunchtime showing or luxuriate in a bubble bath with a book, make sure every second is guilt-free.
Tip: If your partner still needs persuading, you could always remind them that the extra hour of time gained could sometimes be spent with them – in bed...
Declutter the 'full' way
Clearing your home of stuff will create a sense of efficient time-management. When chucking things out, use the 'FULL' acronym. Ask yourself, "Is this Functional? Have I Used it this year? Do I Love it? Like its Look?"
If you answer with even a single yes, keep it. Otherwise, ditch it.
Tip: When editing down items, tot up their original cost to make you think twice when purchasing in future.