The best ever period dramas to catch up on during lockdown
Is your favourite on the list?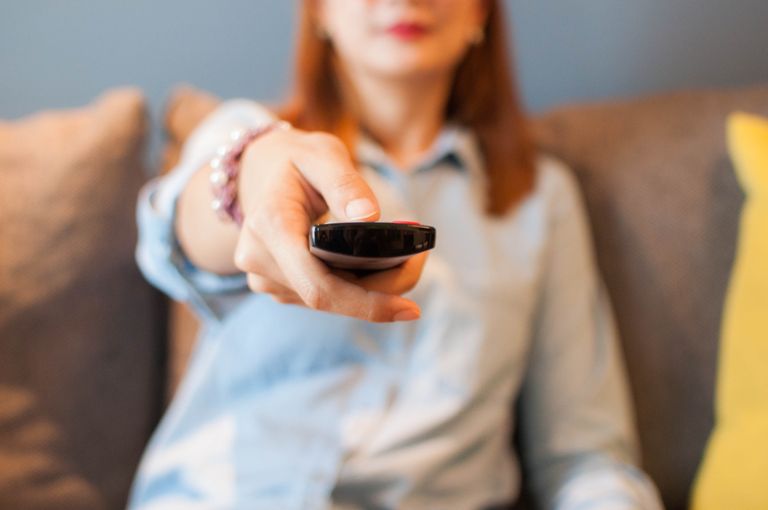 (Image credit: Getty Images)
By Amy Hunt
To celebrate the iconic TV genre that's endured through generations, we've picked the best period dramas to watch on catch up, buy on DVD, or reminisce about.
Period dramas have been classic TV watching for years now - going all the way back to the very first remake of Jane Austen's Emma, to the now world famous Downton Abbey.
A new one often pops up on our TV or film screens every years, and attracts audiences far and wide.
So just why are period dramas so beloved? Is it the nostalgic comfort of simpler times gone by that audiences flock to? Or, the dramatic but ever-relatable storylines, full of love, drama and loss? We reckon it's a combination of all of that, and more.
MORE:11 reasons grown-ups are subscribing to Disney+ that have nothing to do with kids
There's just something about settling down on the sofa with a cup of tea in hand, to be welcomed with huge hats, impressive ballgowns, and picturesque England country homes and gardens that soothes our souls.
So if you've never seen a period drama before, want to explore more, or simply fancy reminiscing on your favourites, we've rounded up the best period dramas to be on TV. Some are still available to watch too, so we've let you know where you can find them, if you fancy spending lockdown getting to know some of drama's most classic characters.
Parade's End
Set in World War 1, this BBC adaptation of Ford Madox Ford's Edwardian novel tells the tale of a wealthy English aristocrat (Benedict Cumberbatch) caught in a love triangle with his destructive wife and the young suffragette he falls in love with. Struggling with war injuries, he is torn between being faithful to his already cheating wife and giving in to his feelings for the fearless younger woman he's fallen for. You can watch this on Britbox, Netflix, or buy it on Amazon Prime video.
Downton Abbey
The Emmy-Award winning Downton Abbey kept audiences glued to their television screens for six seasons. Fans got lost in the lives of the Crawley family and their servants, plus swoon over the impeccable costume design. Watch on Britbox, or buy and download on Amazon Prime.
Little Dorrit
Little Dorrit is one of Dickens most personal novels, portraying his personal and public life through the lead character Amy Dorrit. Trapped in a prison with her family thanks to her father's debts, she soon discovers that her father is heir to a fortune, which changes her life forever. The fourteen-part BBC adaptation from 2008 displays a stunning lead role debut from Clare Foy and captures 19th century society. Watch on Amazon Prime.
Sense and Sensibility
Jane Austen's charming love story was adapted by the BBC in 2008 and stars Downton Abbey's Dan Stevens. The seven-part series tells the tale of widowed mother, Elinor Dashwood who moves from her grand home in Sussex to a more demure cottage in Devonshire in the hope of finding suitable husbands for her three daughters.
Tess of the D'Urbervilles
After making his small TV debut in Elizabeth I (starring Helen Mirren and Jeremy Irons) Eddie Redmayne was offered the main role of Angel Clare alongside Gemma Arterton in 2008's Tess of the D'Urbervilles, adapted from Thomas Hardy's hauntingly harrowing tale of love, loss and social class. Watch on BBC iPlayer or buy on Amazon Prime.
Cranford
Judi Dench is the leading lady in this 2008 adaptation of Elizabeth Gaskell's Cranford. Set in 1842, Cranford is the rural market town in the North West of England led by a network of ladies who thrive on gossip and romance - but their quiet lives are threatened by the impending industrial revolution. Watch Cranford on Amazon Prime.
North and South
The four-hour adaptation of Elizabeth Gaskell's novel tells the passionate tale of a middle class young woman from a southern country vicarage falling in love with a northern industrialist, fighting the social divides in Victorian Britain. Watch North & South on Netflix or buy on Amazon Prime.
Jane Eyre
Bronte's classic novel has hit British television screens a number of times over the past 20 years. Mr Rochester, played by ex-Bond star Timothy Dalton in 1983, Ciaran Hinds in 1997 and Toby Stephens in 2008, is a dark and enigmatic character with a hidden past that Jane is completely unaware of when she hopelessly falls in love with him. Buy Jane Eyre Discover more TV shows See our top 15 TV box sets
Bleak House
Andrew Davies' 2006 BBC adaptation of Bleak House by Charles Dickens' stars The X-Files' Gillian Anderson as Lady Dedlock. A dark tale about the injustices of the legal system in the 19th century, this must-see mini series is filled with plenty of plot twists and edge-of-your-seat suspense. Watch on Britbox.
Emma
Jane Austen's classic tale centres on an intelligent, witty, and wealthy young woman, Emma, who finds herself so wrapped up in matchmaking other people that she hasn't considered a suitor for herself. Once portrayed by Gwenyth Paltrow in the Hollywood hit, Atonement's Romola Garai steals the show in this British favourite. Watch on Netflix or Amazon Prime.
Upstairs Downstairs
Upstairs Downstairs was one of the most prolific costume television dramas of all time, so much so that it was bought back to life in 2010. The series follows the lives of the Bellamy family and their servants in 165 Eaton Place, a townhouse in 1930's London. Buy Upstairs Downstairs Discover more TV shows See our top 15 TV box sets