The Duchess of Sussex has revealed a secret talent during South Africa tour
Is there anything Duchess Meghan can't do?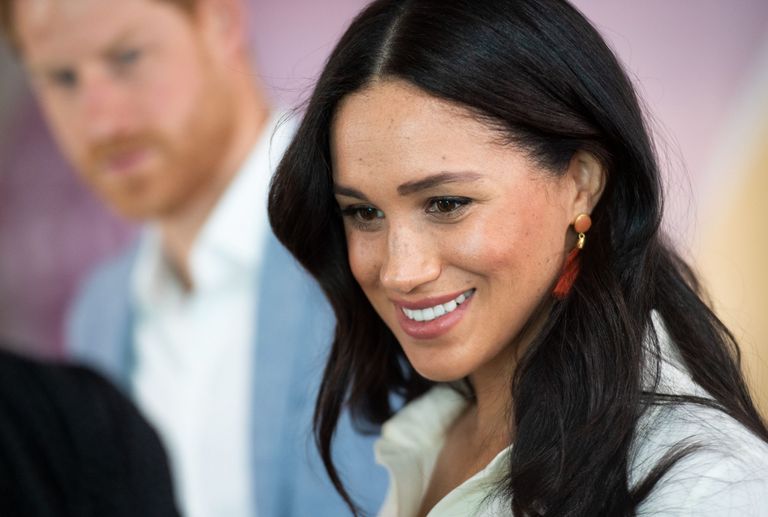 The Duchess of Sussex has packed a lot into her royal tour of South Africa, and even showed off a hidden talent.
Victoria Yards gives a platform to local craftspeople, start-ups and charities. Meghan bought three books during her time there from Young Bucks, an organisation within Victoria Yards that uses recycled materials to bind their own books.
Her trip was shared on the Sussex Royal Instagram account, where they shared further information about Victoria Yards in Johannesburg, and co-director of Maker's Valley Partnership, Simon Sizwe.
Simon revealed that Meghan had shared a former hobby and skill with him, and it happened to be bookmaking!
Speaking about her hobby, Simon added, "She bought these three little notebooks and also mentioned that she used to do workshops in bookbinding herself. She used to coach bookbinding."
Later, a royal aide confirmed that Duchess Meghan did used to take bookbinding classes. However, no further details were shared such as where, when, or how long she did it for.
The Duchess' secret skill means that this visit was extra special, as she could really appreciate the work the community were doing there.
MORE: Duchess of York Sarah Ferguson to make history at Princess Beatrice's wedding
The Duke and Duchess' royal tour of South Africa is now over, but we've absolutely loved seeing all the photographs and videos as shared on social media.
Before they returned to the UK, they met Graça Machel - a politician, humanitarian, and international advocate for women's and children's rights.
She was married to Nelson Mandela, former South African President and anti-apartheid campaigner, and was made an honorary British Dame by Queen Elizabeth II.
We even got to see baby Archie out and about as he met Archbishop Desmond Tutu along with his parents, which was a seriously adorable moment!
This marked Archie's first public appearance, and we're sure we'll get to see even more of him soon.
We're not sure where the Duke and Duchess of Sussex will go next, but we're eagerly awaiting their new royal engagement.