Why I'm buying Elemis Frangipani Monoi Body Oil on Amazon Prime Day
Elemis Frangipani Monoi Body Oil is exotic, warming and tropical... It's everything winter 2020 is not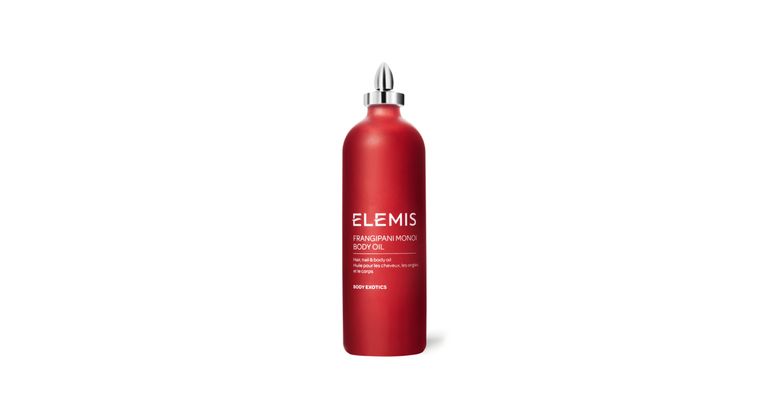 Did you manage to take a holiday abroad this year? I'm guessing like most of us probably not. A wet week in The Highlands is not without its merits (speaking from experience here) But those of us fortunate enough to know the sweet caress of white sands and warm seas may have a beach-shaped hole in their lives.
Are you staring down the icy end of the year with dread? Say no more my friend, meet Elemis Frangipani Monoi Body Oil.
This skin and hair softener is truly the tonic for our times. Firstly, it smells unreal: Like sun cream mixed with a tropical garden and a hint of the best holiday cocktail you've ever drank. This is not a thin lotion that sinks in and off it goes, oh no. This stuff is designed to linger. And linger it does, sitting there on the skin in all its delicious sensorial, silky glory. Just breathing the scent of this oil drops my shoulders from their now-permanently ear level position. It's exotic, uplifting escapism at its best. It's everything 2020 is not.That's why I suggest we all snap up this excellent Elemis Frangipani Monoi Body Oil Deal to steel ourselves for the season ahead.
You'll need an Amazon Prime membership to take advantage though - so sign up for a free, 30-day trail with Amazon below.
View the amazing deal below...
_________________________________________________________________________________
DEAL IN FULL
Elemis Frangipani Monoi Body Oil-Was £19.50, now £13 (save 33%), Amazon.co.uk
Why does this body oil smell so incredible? Because it is packed with lovely natural extracts like frangipani flower sourced form Polynesian islands, moisturising coconut oil and macerated gardenia flowers. It can be used in so many ways, as a body hydrator, bath essence, hair mask or hand and foot treatment. Due to it's natural oil content this can solidify at cooler temperatures, try sitting it in a sink or glass of warm water to bring it up to temperature. A little goes a very long way.
______________________________________________________________
Tempted to take a journey of the imagination with this Amazon Prime Day 2020 deal? I'll be right there with you!
Shop the Elemis Frangipani Monoi Body Oil deal here
This may be the closest thing we'll get to a holiday this winter. But hey, at least we'll all be smelling good and feeling silky while we stay in watching Strictly.