Ruth Langsford delights fans with hilariously relatable New Year video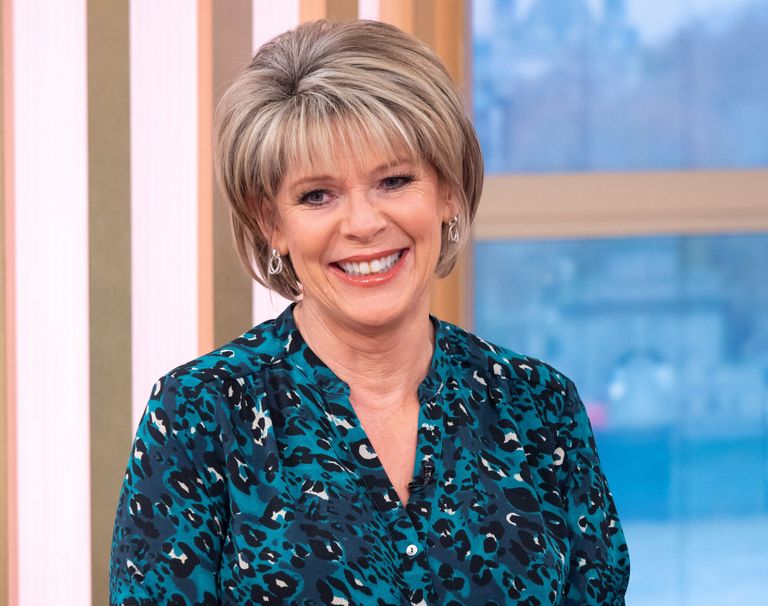 By Amy Hunt
For many of us the New Year signals a return to normality - including getting back to healthy eating, exercise, and better habits for the year ahead.
But after the indulgence of the festive period, it's not always easy to get stuck back into the swing of things, with early alarms, packed out gyms, and broccoli, rather than wine and cheese!
And it seems that celebrities are also facing similar struggles to the rest of us, including Loose Women's Ruth Langsford.
In fact, the 58-year-old presenter recently shared a hilarious and very relatable video about getting back to her healthy lifestyle following a Christmas of too much food and drink, which had her followers in stitches.
More:Ruth Langsford impersonated by this jungle princess on Loose Women & she loved it
She posted a video on her Instagram of herself walking on a treadmill, alongside the caption, 'Back on it!.....it's going to take a while to shift the amount of Prosecco & cheese I've consumed over Christmas!! It was fun though! #exercise #newyear #garageworkout #walking #10000steps'
And in the short clip, Ruth confessed that the temptations still weren't far away - in fact, she'd placed them in the same room she was exercising in!
She told fans, "So look, over my shoulder, another box of Celebrations. And in that little basket, is cheese. And I've got to try and ignore them both!"
Ruth continued, saying, "So here I am, back in the garage for a workout, on the treadmill", before sighing, confessing, "Boring!"
She went on, "But it's got to be done. I've got to get rid of this prosecco belly. But anyway, I enjoyed getting it." We're not sure we've ever related to anything more!
The This Morning star's 595,000 followers applauded Ruth's impressive efforts in the comments section, with one writing, 'Well done Ruth, love the honesty'.
While another said, 'Good luck Ruth, am doing the same 👍'.
Despite her hesitation, Ruth was also back at it again the next day, posting another video updating fans on her workout regime. But it seems it wasn't as easy the second time around, with the presenter admitting that her "freezing garage" was making the exercise much harder.
Alongside of a video of herself looking pretty chilly, Ruth wrote, 'Trouble with garage workouts in the winter......FREEEEEEZING!! Need to get me a heater! Any suggestions? ⛄️'.
However, Ruth wasn't alone for her workout, revealing to fans that her rescue dog Maggie had decided to join her. But it didn't look as though the adorable pup was up for much exercise, with Ruth posting a funny video of her laying down for a snooze on the treadmill instead.
The presenter wrote, 'Maggie's got the right idea about treadmill walking!! (Don't worry....it's unplugged!)'.
Fans loved the super-sweet (and again, very relatable) clip, with one commenting, 'Clever girl. My kinda workout 😂😂😂'.
While another said, 'Maggie appears to be my spirit animal 😍🐶 Love her 💖'.