Why our Beauty Editor is buying this Phillips Groomer with a £45 Prime Day discount
Clue: It's got something to do with my boyfriend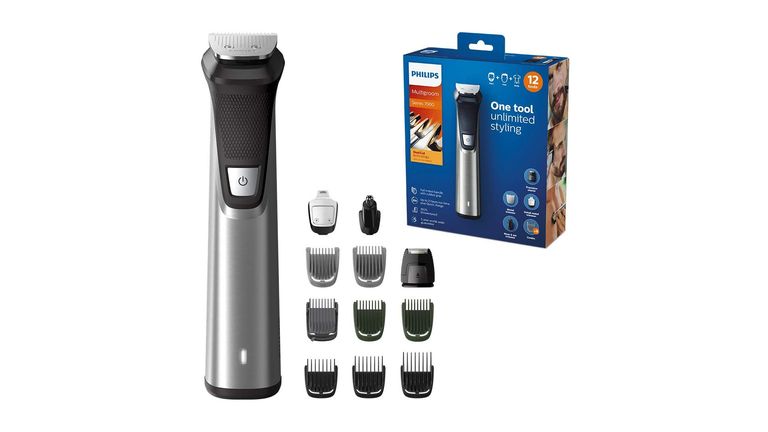 Hands up if someone in your household grew a lockdown beard
Along with baking banana bread and watching Tiger King, cultivating facial fuzz was right at the top of the lockdown activity list.
You can't blame men for enjoying some time off their scratchy shaving regimes - and I'd be lying if I said my body hair maintenance was up to much this summer. However I'd also be lying if I said that the beard situation in my house couldn't benefit from the introduction of some decent grooming kit. There's a distinct line between hipster-hairy and lost the run of yourself ragamuffin, and that line was crossed by both of us around mid-May in McKim towers.
So imagine my delight when I spotted an absolutely incredible deal on thisPhilips Series 7000 12-in-1 Ultimate Multi Grooming Kit. With 50% off, this is a multipurpose masterpiece of man-grooming kit. In fact it's everything I, er and of course he, could possibly wish for to keep that bountiful new beard looking sharp through 2020 and beyond.
View the amazing deal below...
_________________________________________________________________________________
DEAL IN FULL
Philips Series 7000 12-in-1 Ultimate Multi Grooming Kit - was £90 now £45 (save £45) Amazon.co.uk
Yes, you read that correctly this is a 12 in one device, for all your fuzz-grooming needs. This slick silver tool can trim, cut and neaten hair on the head and beard and even trim away nose hair, should that be a requirement. The slick metal casing and non-slip handle help eradicate grooming mishaps while the attachments are all stainless steel and self-sharpening for precision. It's also waterproof and rechargeable with a in impressive life of up to 18 hours from one 80 minute charge.
______________________________________________________________
Tempted to treat yourself or your other half to this amazing Amazon Prime Day 2020 deal?
I can't guarantee it'll turn every Hairy Mclairy into a suave Clooney but everyone likes having a new gadget to play with, don't they?
Shop the Phillips Series 700 12-in-1 Ultimate Multi Grooming Kit deal here
Now all you need to do is sharpen up your barbering skills to help with those tricky back of the head hairs.