The Fire HD tablet is now £60 off for Amazon Prime Day
Snap up this deal while you still can...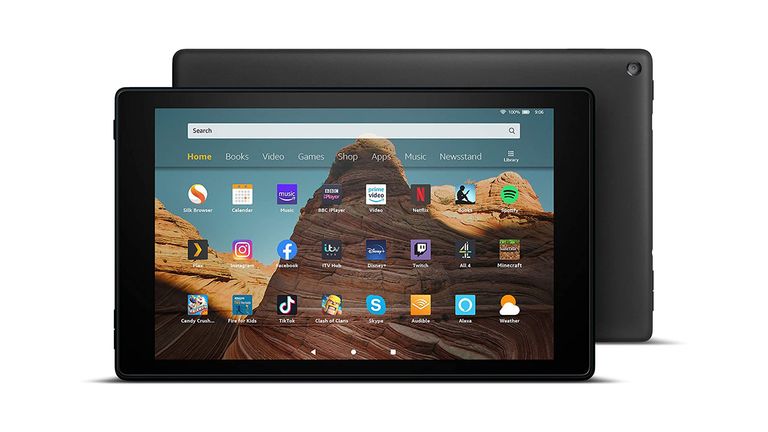 By Amy Hunt
Now that we're back to spending a lot more time at home - especially with the winter nights drawing in - it's important that we have ways to entertain ourselves. And a perfect accompaniment is to evenings spent relaxing on the sofa is the Amazon Fire HD tablet - a device that allows you to enjoy our favourite apps, watch TV, and scroll through social media.
And luckily - just in time for the colder weather - the Fire HD 10 Tablet is now a massive £60 off for Amazon Prime Day!
Shop the deal below...
DEAL IN FULL:
Amazon Fire HD 10 Tablet - was £149.99, now £89.99 (save £60), Amazon.co.uk
You can save a huge 40% on this Fire HD tablet during Prime Day, with the device now reduced by £60 - a fantastic discount! The tablet has 32GB of storage, and you can download an assortment of apps to it - including Netflix, Disney+, BBC iPlayer, and YouTube, to enjoy at your leisure. Now just £89.99, you can also use Alexa on the Fire, to ask all the questions you need to know. You can also use it to read your favourite novels - the easier question would be, what can't the Fire do?
The Fire tablet also has front and rear-facing cameras with video recording, so you can stay in touch with all your loved ones - particularly important at the moment.
The Kindle Fire is one of Amazon's most popular devices, so it's a wise idea to catch this deal during Amazon Prime Day 2020 while it lasts!
It promises 12 hours battery life, too, so you can spend plenty of time browsing the web, watching your favourite film and TV shows, and listening to music before having to reach for your charger again. This also means the Fire tablet is perfect for travelling too!
Are you tempted by this deal? As mentioned, we'd advise getting the Kindle Fire while it's still £60 off!
Happy shopping...