The best Easter gifts on Amazon that you'll actually use after the holiday
These best Easter gifts are practical around the clock, from nourishing hand creams to candles with rich aromas. Shop now, and you may receive your items before Sunday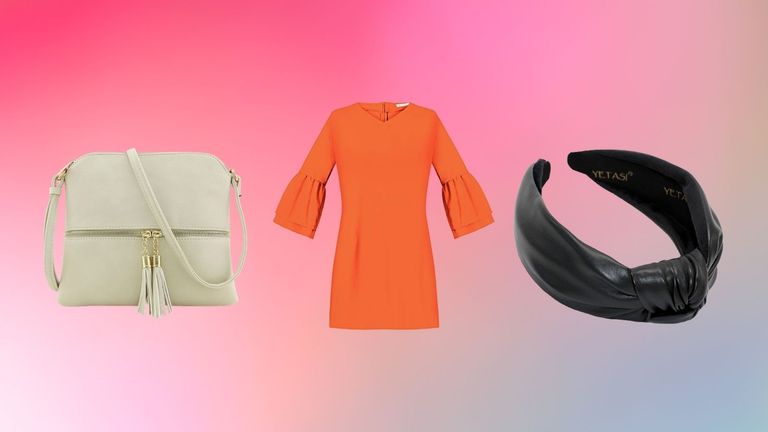 (Image credit: Future and Amazon)
The best Easter gifts are hard to come by in the vast abyss of tchotchkes, gimmicks, and discard-the-next-day junk. Enter: our curation of the best Easter gifts on Amazon, the list you didn't know you needed until this very moment.
Easter is no longer just reserved for kids who believe in the folkloric bunny, all thanks to our favorite retail giant Amazon. The retailer presents an oasis of great products spanning categories — whether you're on the hunt for an on-trend spring dress or a basket stuffer. It may not be the second coming of Christ, but we'd say it's pretty dang close.
In spirit of the holiday, we've rounded up the best Easter gifts you'll enjoy 365 days a year. Our full-spectrum list only includes products available on Prime, denoting that they're backed by delivery and return guarantees. You'll see the associated delivery date and cost at check out. You'll also notice the "order within" countdown timer, which indicates the timeframe in which you must place the order. If you order within the time window, expect to receive your delivery by the date shown.
The Best Easter Gifts: Quick Links
Ferrero Rocher Collection 48-Count Gift Box
Ferrero Rocher Collection 48-Count Gift Box at Amazon for $21.78
Packs available: 24-count and 48-count
ETA: Saturday, April 3
A gustatory and olfactory delight that'll satisfy your hankering for sweet treats. Presented in an elegant gift box, this collection features an assortment of chocolate and coconut candies with crunchy and creamy hazelnut fillings. For those with allergies and food restrictions, this bundle is certified kosher and peanut-free. All in all, the best Easter gifts are edible and delicious.
BELONGSCI Women's Dress Sweet & Cute V-Neck Bell Sleeve Shift Dress Mini Dress
Belongsci Women's Dress Sweet & Cute V-Neck Bell Sleeve Shift Dress at Amazon for $27.99 - $29.99
Styles available: 36 | Sizes available: XS-XXL
ETA: Saturday, April 3
With nearly 25,000 positive reviews, this crowd-pleaser marries thoughtful detail with quality design. Made of breathable chiffon, the Belongsci Shift Dress features a flattering V-neck, bell sleeves, and zip closure that won't get stuck. Unarguably, it's the perfect springtime dress that serves well beyond the season of bloom.
Bath Bombs Gift Set
Bath Bombs Gift Set available at Amazon for $14.99
Packs available: 1 standard
ETA: Saturday, April 3
Treat yourself to a DIY spa experience with this dessert-themed bath bomb set. For a deeper clean, each treat-shaped bomb is handmade, individually wrapped, and infused with moisturizing ingredients, including organic shea butter and sea salt. Post shower, your skin will look hydrated and radiant and feel silky smooth to the touch. It's one of the best Easter gifts that keeps on giving.
Hand Cream Gift Set
Hand Cream Gift Set at Amazon for $22.99
Packs available: 1 standard
ETA: Saturday, April 3
SweetLove's gift set features rich hand creams that are formulated to hydrate and relieve to cracked hands. Enriched with shea butter, sweet almond oil, and aloe, each cream is portable to carry as a useful travel companion. To answer your most pressing question: No, they do not leave behind a trail of greasy residue. The collection includes six natural fragrances and scents: Wild Rose, Cherry Blossom, Lavender, Fresh Cotton, Vanilla, and Ocean. They're among the best hand creams, hands down.
Scented Candles Gift Set
Scented Candles Gift Set at Amazon for $19.99
Packs available: Classic 4-pack, Flower 4-pack, and Popular 4-pack
ETA: Saturday, April 3
There are few delicacies in life that bring more joy than candles. Why not tack on four more to your roster? This aromatherapy candle gift set offers long-lasting light and tantalizing fragrances, like lavender, spring, lemon, and Mediterranean fig peppered in. Plus, the candle containers double as decorative accents and mini boxes for storing jewelry, hair ties, etc. Overall, one of the best Easter gifts for peak relaxation and solace.
POKARLA Women's High Waisted Cotton Underwear
Pokarla High Waisted Briefs 5-Pack at Amazon for $24.99 - $29.99
Packs available: 4 black and multicolored options
ETA: Saturday, April 3
When the going gets tough, sometimes the best remedy is cotton soft underwear. So naturally, we can wax poetic Pokarla's high-waisted briefs all day long. Offering full-coverage sans wedgie, this 5-pack curation is made of stretchy, breathable material that's neither too tight nor loose. It also incorporates a wide elastic waistband, which won't roll or bunch and sits naturally at the waist. In this case, the "no's" are in your favor: No pilling, no pinching, no binding, no double-layer crotch, and no camel toe. Just couple yours with one of the best bras, and you'll be supported to the nth degree.
Beetles Nude Pinks Gel Nail Polish Kit
Beetles Nude Pinks Gel Nail Polish Kit at Amazon for $36.99
Packs available: 6
ETA: Saturday, April 3
An all-in-one DIY manicure kit featuring the luxe essentials: a portable, lightweight lamp, six nail colors, nine pieces of nail art designs, three bottles of top coat gel, manicure tools, and more — all at a fraction of the price you'd be paying at the salon. The outcome: shiny, gorgeous nails that'll last for three weeks. Compared to the best Easter gifts, this one truly goes the distance.
Yetasi Leather Headband
Yetasi Leather Headband at Amazon for $14.98
Styles available: 3
ETA: Saturday, April 3
A versatile staple to add into your accessory boudoir ASAP. Why you ask? The argument is a compelling one: This knotted headband can transform a mop of hair in seconds, and it goes with any and every outfit — from everyday to elevated. It's durable yet comfortable, and it'll age like fine wine. Be sure you know how to wear headbands like a true fashionista.
Deluxity Medium Crossbody Bag
Deluxity Medium Crossbody Bag available at Amazon for $16.50
Styles available: 48
ETA: Saturday, April 3
The practical yet undeniably chic bag with colossal variety, much like Meghan Markle's signature sunglasses. Detailed with faux leather and gold-tone hardware, this purse includes an adjustable shoulder strap, zipper closure for easy access (we promise, it won't get stuck!), and a functional front pocket to hold your go-to essentials like keys, debit cards, etc. Don't be fooled by the size: It may be compact, but there's enough depth for carrying everything you need.
Burt's Bees Classics Gift Set
Burt's Bees Classics Gift Set available at Amazon for $23.72
Packs available: 5
ETA: Saturday, April 3
This multipurpose bundle highlights the brand's most hydrating products tailored to nourish cracked cuticles and lips, minor cuts, and flaky skin. For optimal skin health, each item leverages natural ingredients, such as beeswax, Vitamin E, and peppermint oil — also regarded as some of the best soothing skincare ingredients. The set includes the Lemon Butter Cuticle Cream, Hand Salve, Original Beeswax Lip Balm, Res-Q Ointment, Shea Butter Hand Repair Cream, and Coconut Foot Cream. Among the best Easter gifts, it's ideal for dry skin, pairing nicely with the best moisturizers for dry skin.
Dominique (Dom) is a very online shopping writer at Woman & Home, where she covers products, sales/deals, and market news across categories. Before joining the team, she penned stories as an editorial fellow at Insider Reviews, the affiliate commerce team at Insider Inc./Business Insider. The bespectacled NJ transplant specializes in commerce journalism, women's lifestyle content, and hoarding makeup—much to her mother's dismay.
Her foray into storytelling began in the early aughts, the era in which she developed a passion for fiction writing and an aversion to math. This passion, along with many failed math exams, led her to Marist College, where she studied public relations, creative advertising, and English.
Aside from writing, she doodles in notebooks, crafts memes, and sleuths for homes out of her tax bracket on Zillow. Follow her adventures via the web:
Instagram: @dominiquemcintee / @drugstoredomi
LinkedIn: https://www.linkedin.com/in/dominique-mcintee-3a32ab9a/
To connect: dominique.mcintee@futurenet.com