I bought this Philips Sonicare toothbrush on Amazon Prime Day as my dentist is ghosting me
It's true!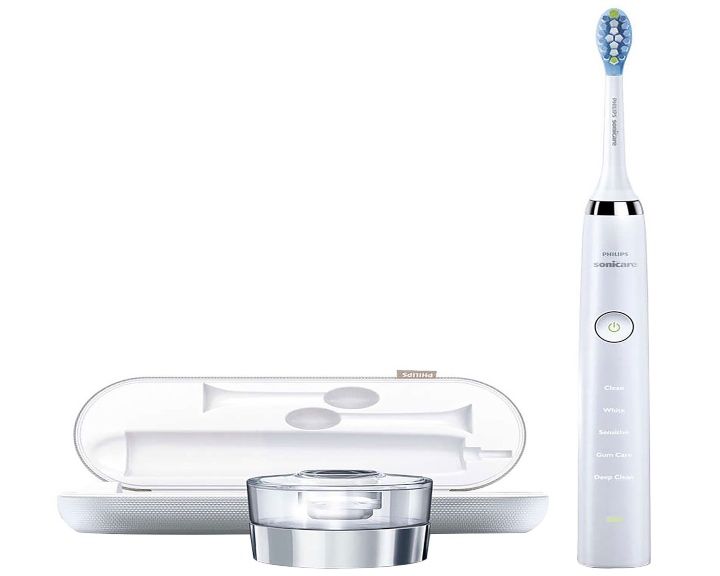 No one likes to be ghosted, however close to Halloween it is. If you haven't heard of this expression before, it's when someone just vanishes from your life. Like a spirit! Usually, it's someone you've met on a dating app, or a toxic friend but, for me, it was a lot closer to home. It was my dentist.
It might sound crazy, but it's true. Not only has he cancelled on me twice since June, but now he's upped and left – never to tell me to "open wide" again. I should be worried. For his sake, and for mine. But I'm not. That's because I've replaced him with thisPhilips Sonicare DiamondClean Rechargeable Electric Toothbrush,which was a bargain thanks to Amazon Prime Day.
Turns out, I'm not alone in my quest to see my dentist, only to be rejected for a check-up. Covid-19 is to blame, with new regulations meaning fewer non-emergency patients get through the doors – if at all. Plus, many dental hygienists are no longer able to offer the same services as before. That's why using an electric toothbrush – which cleans plaque, whitens teeth and cares for gums, is essential.
View the amazingPhilips Sonicare DiamondClean Rechargeable Electric Toothbrushdeal below..._________________________________________________________________________
DEAL IN FULL:
Philips Sonicare DiamondClean Rechargeable Electric Toothbrush– was £299, now £89.99 (save £209.01), Amazon.co.uk
Out of all the bargains on Amazon Prime Day, this one is pretty spectacular. Reduced from £299 to just £89.99 – you'll save £209.01 off this amazing electric toothbrush. And, thanks to the fact that it brushes teeth ten times more efficiently than a manual toothbrush, you'll really start to reap the benefits soon. Not only does it have a 14-day battery life (ideal for travelling), but this sleek and elegant pick is ultra powerful. With up to 62,000 brush head movements per minute, teeth feel clean – and you'll have a much healthier smile, almost instantly.
VIEW DEAL HERE_____________________________________________________________
Well, whatever happens with my dentist – and Covid-19 – the situation can't last forever. And I hope when we do meet again he'll notice how my teeth are in a perfect, sparkly condition. See ya, fillings! And that's just one of the reasons why thisAmazon Prime Day 2020 deal is so good.
It's the fact that there are five different brush modes – Clean, Gum Care, Deep Clean, Sensitive and White – so it's versatile for everyone. Want a smile to rival Simon Cowell? Perfect. Have sensitive gums? It's a problem easily sorted. And, at this price, it's much cheaper than dental work.Shop the amazing Philips Sonicare toothbrush deal here.
What are you waiting for? Pass the toothpaste!