A Philips air purifier is a life saver when it comes to allergies – and this one's £130 off thanks to Prime Day
And breathe!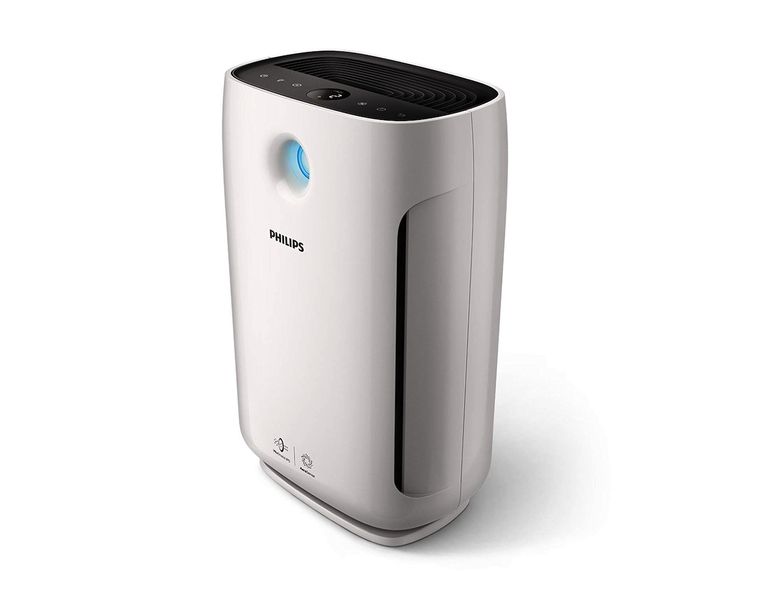 Did you know that the air quality inside your home is actually worse than outside? I only discovered this and the wonder of an air purifier recently. And I have no idea how I have lasted so long without one. Not only was this summer terrible (thanks Covid-19!), but my allergies got worse and it felt like I was living with a constant sore throat. I'm not sure why I didn't think to invest in one sooner – they are so versatile. ThePhilips Series 2000i Connected Air Purifier removes 99.97% of allergens, gases, certain bacteria and viruses from the air. It catches it all in the filter so you don't have to worry. Plus, it has a night mode which can clean air while you sleep. And forget loud whirring sounds disturbing your rest – this one doesn't wake you up.
Not only is the Philips Series 2000i Connected Air Purifier sleek and stylish, but it can be controlled via voice control thanks to Alexa. So you really don't have to stress about losing the remote!
View the deal below...
DEAL IN FULL:
Philips Series 2000i Connected Air Purifier– was £400, now £269.99 (save £130.01), Amazon.co.uk
Thanks to Amazon Prime Day, this Philips Series 2000i Connected Air Purifier is 33% cheaper than it usually would be – so it's the ideal time to buy. This bargain one is suitable for medium-sized rooms, but there are different sizes available, and they are all on offer too. There's a "sensitivity mode" which is perfect for anyone who suffers from pet hair or pollen allergies. And for those sceptics who are not sure how hard it's working - there is an electronic air quality display on the unit itself, so you can see what the air quality is like inside your home at all times. Remember, this generous saving is for Prime Day only – so take advantage of it while you can.
With a star rating of4.4 out of 5 on Amazon.co.uk, this really is the deal to pick forAmazon Prime Day. The reason I love it so much is that it's great for all members of the family. Not only do I have allergies, but my cat has them too. It's such a hard thing to manage, but this purifier makes a big difference, and I feel as though I am helping her. Plus, I've never felt more glad it's switched on in light of the Covid-19 pandemic. With the ability to remove viruses from the air, it gives me more peace of mind.
If you're on the fence about whether you need an air purifier in your home, then I would say go for it. You will really notice the difference. And anyone with allergies will know how hard certain seasons can be to get through. Remember, this amazing deal ends with Prime Day tomorrow (14 October) – so don't miss out. Shop the Philips Series 2000i Connected Air Purifier dealhere.
Happy shopping!