Save £165 off the Oral-B Smart 6 electric toothbrush in Amazon Prime Day sale
Wow, what an offer!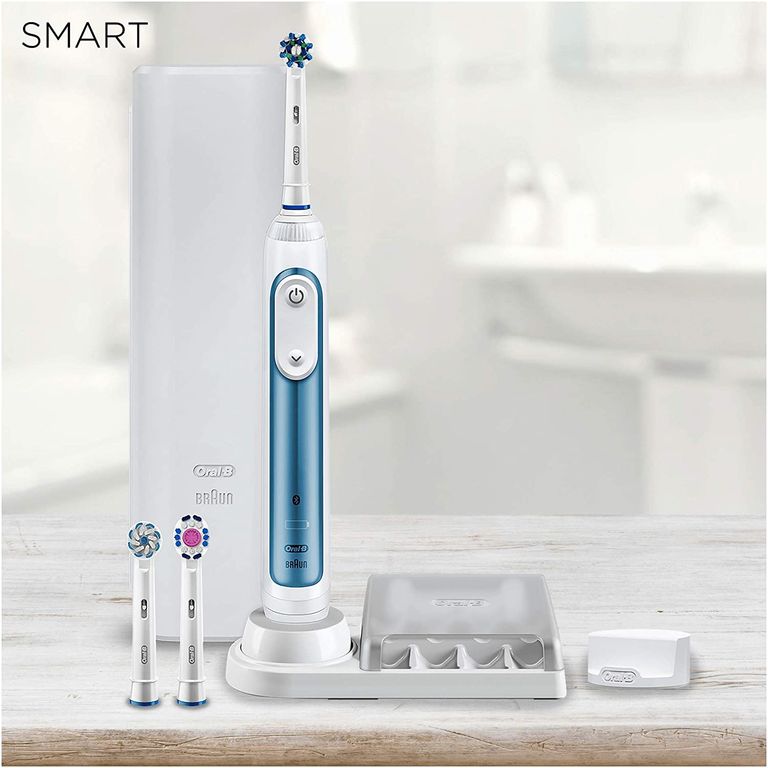 One of the worst things about Covid-19 is the disruption it causes. All those essential health check-ups, such as visiting the dentist or hygienist, have to be put on the back burner. And, with restrictions likely to be around for a while, it's definitely worth investing in your teeth with a brand like Oral-B. This will ensure they're in the best condition possible, especially if you can't get to see your dentist for a while.
And luckily, the great news is Amazon is currently offering an enormous 75% off this Oral-B Smart 6 electric toothbrush for Amazon Prime Day. Ideal if you like your pearly whites to be shining bright!
Don't forget though that to claim these brilliant deals you'll need a Prime Membership. So be sure to sign up for a free 30-day trial with Amazon here.
View the incredible Oral-B Smart 6 electric toothbrush deal below...
_____________________________________________________________________________
DEAL IN FULL:
Oral-B Smart 6 Electric Toothbrush– was £219, now £54.99 (save £165), Amazon.co.uk
Reduced from £88 to just £54.99 – saving you an amazing 38% – this is a great deal as part of Amazon's Prime Day Promotion. This sleek electric toothbrush helps to remove 100% more plaque and bacteria than a manual toothbrush, making it essential for better brushing. Link up to the Oral-B app, and you'll receive feedback on how you're brushing in real time – so it's almost like having a dentist with you in your bathroom! Plus, it's been designed to make teeth whiter from the first day you use it. This amazing electric toothbrush deal is only available while stocks last, so we'd advise grabbing it while you can.
VIEW DEAL HERE _____________________________________________________________
Going away or always on the go? You don't have to worry about charging this electric toothbrush as the Lithium-Ion battery lasts more than two weeks between each charge. And it really does clean teeth thoroughly. This is thanks to the five clever cleaning modes, including options for sensitive teeth, extra whitening or gum care. It's no wonder it's the brand most dentists recommend to their patients.
If you love Oral-B products, you might want to shop some more of their amazing Amazon Prime deals. Discounts to look forward to include this Oral-B Smart 4 toothbrush, which is reduced from £129.99 to £44.99 - an £85 discount.
There's also theOral-B Pro 3 3000, which was £99.99 but is now £35.99 - which is a saving of £65. This product helps protect your gums by flashing to alert you to begentler if you're brushing too hard. So clever!
These amazing deals won't last long, so you'll need to be quick if you want to pick them up.
Prime Day finishes at midnight tomorrow, so don't hesitate if you need a new toothbrush ahead of Christmas!
This Smart deal is only available as part of Amazon Prime Day 2020, so don't delay if you want it. Shop the fantastic Oral-B deal here.
All that's left to do is smile brightly at this fantastic bargain…