Save up to £74.32 on Merrell trail running shoes with Amazon Prime Day
What a discount!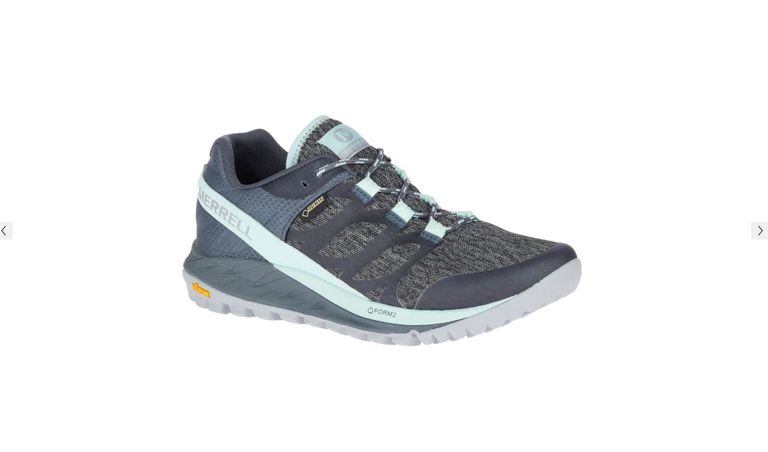 Getting active is essential right now – and not just for our physical health. Fresh air and exercise is also much-needed for our mental wellbeing. But there's nothing worse than spending a fortune on fancy trainers only to discover they're uncomfortable or rub your feet. But that definitely isn't the case with this bright and breathable pick from Merrell.
Looking to start a couch to 5k or want to upgrade your current running shoes to give your fitness a boost? The fantastic news is that thanks to Amazon Prime Day 2020, you cancurrently save up to £74.32 (depending on your shoe size) on these Merrell Women's Antora GTX Trail Running Shoes. This saving is incredible – but ends midnight tonight (14 October). Sign up to be a Prime member so you don't miss out of the discount...
View the Merrell Women's Antora GTX Trail Running Shoes deal below...
______________________________________________________________________________
DEAL IN FULL:
Merrell Women's Antora GTX Trail Running Shoes– was £120, now £45.68 (save £74.32), Amazon.co.uk
Reduced from £120, you can save anything from 15% to 62% – depending on your size – as part of Amazon's Prime Day promotion. Not only do these sleek trainers look super stylish when they're on, but they will also help boost your performance. This is thanks to the Vibram® sole, which will help you grip even in the most slippery of weather conditions. Not only that, the generous amount of shock-absorbing foam will help reduce impact on joints when you are pounding the pavements at full speed.
______________________________________________________________
But that's not all. One of the best bits about these running shoes is how breathable they are. The upper mesh system makes sure feet stay cool and dry, which will mean you're less likely to stop running. Plus, unlike some running shoes that leave you bouncing around, the sole on the Merrell Women's Antora GTX Trail Running Shoes are flexible, so you can really connect when putting one foot in front of the other.
Vegan-friendly and durable, at just 510g for the pair, these won't slow you down. But this deal won't stick around for long, as it's only available as part of Amazon Prime Day 2020. Shop the Merrell Women's Antora GTX Trail Running Shoes deal here.
And, remember, this deal is only until 23.59 tonight – so don't miss out.
Here's to a fitter you by Christmas!