I've just saved over £50 on a Garmin fitness watch on Amazon Prime Day
Bargain alert!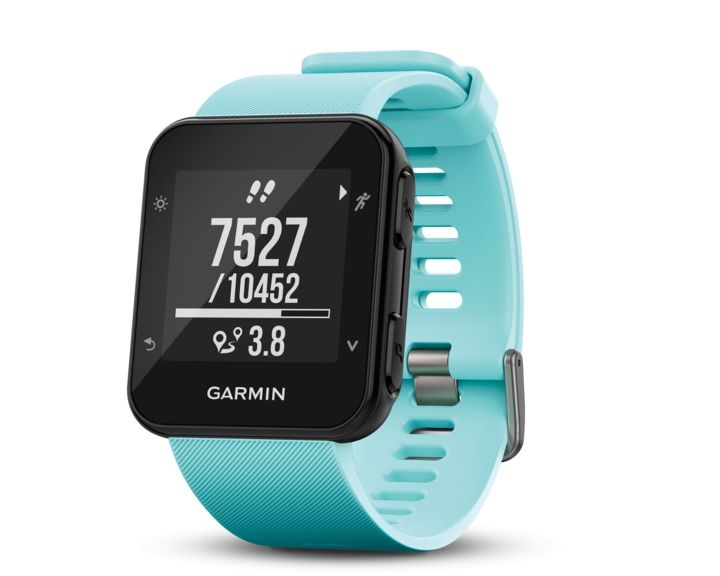 Personally, I think fitness watches are a great invention. Not only can they be the boost you need to keep on going when you're exhausted, but most come with some amazing features. Nowadays, this Bond-style gadgetry usually includes a heart rate monitor and smart notifications but, often, the more tech packed in, means the more cumbersome the watch. And this becomes almost to the point where it's too big to fit on most women's wrists. That's why I was so happy to see this Garmin Forerunner 35 deal. As, quite simply, it's STUNNING!
Not only is it lightweight, easy to use and has a clear high-resolution display (perfect!), but it's ideal for all-day tracking. So you'll know exactly how many calories you are burning, and it even vibrates to help keep you motivated. Plus, it's so stylish you can wear it both day and night – essential to get those extra steps counted!
View the deal below...
DEAL IN FULL:
Garmin Forerunner 35 GPS Running Watch with Wrist-Based Heart Rate and Workout– was £129.99, now £79 (save £50.99), Amazon.co.uk
Thanks to Amazon Prime Day, this Garmin watch is now 39% cheaper than it usually would be – making it the ultimate time to invest in your health. The bargain price is available across all four colours in the series, including black, frost blue, limelight green and white. I love the blue one, but they all look good. Yet, compatible with both Android and Apple, there is so much more to the Garmin Forerunner 35 than just good looks. It can track your time, pace and distance, and worn overnight it can help record your sleep patterns. Plus, the battery lasts for 13 hours when you're training. Remember, this huge saving is for Prime Day only – so take advantage of it while you can.
With a star rating of4.6 out of 5, this really is the deal to invest in on Amazon Prime Day. You really don't have to be the best athlete to take advantage of all the features, either. I'm certainly not. But just seeing my daily step count gradually going up during the day is enough to help keep me motivated. And the thing I love about this Garmin Forerunner 35 is that the screen is really clear, even when the sun is shining directly on to it.
Another thing I love when wearing this watch is that you don't have to take your smartphone out with you. All your alerts pop up on the screen, so you don't miss any calls or texts. But, seeing my heart rate readings live is probably the reason I rate this offer so much. Not only does it push you to work harder when you exercise, but it can also give you peace of mind and a way to know your vital health numbers.
Remember, this amazing deal ends with Prime Day tomorrow (14 October) – so don't miss out. Shop the Garmin dealhere.
All that leaves is for me to get exercising – sigh!