Save 35% on Chilly's Bottles thanks to this amazing Prime Day deal
We love these!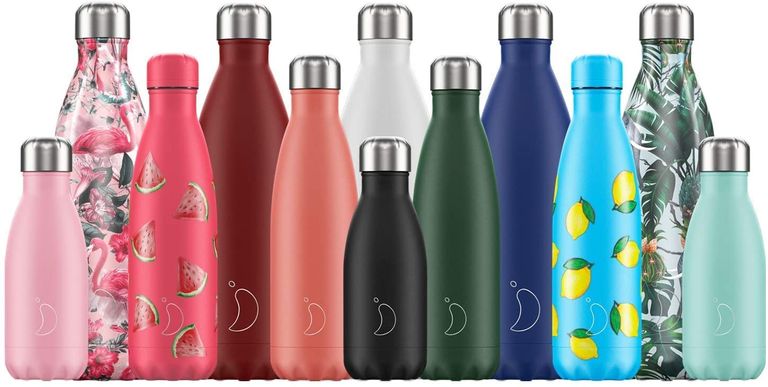 (Image credit: Chilly's Bottles)
We all know that good hydration is essential your our health, but how many of us are drinking the recommended six to eight glasses a day? That's where a water bottle is a great handbag edition. And, when it looks as stylish as the ever-popular Chilly's Bottles do, then you'll be reaching for it all day long!
But there is a whole lot more to Chilly's Bottles than just good looks. And the fantastic news is that Amazon.co.uk is currently offering 35% off the Chilly's Bottles range as part of their Amazon Prime Day promotion. Perfect if you want to help reduce waste when it comes to drinks on the go.
You'll need a Prime membership to get the deal however - so be sure to sign up for a free, 30-day trail with Amazon below - it's quick, fast and easy!
View the amazing Chilly's Bottles deal below...
DEAL IN FULL:
Chilly's Water Bottles– was £20, now £13 (save £7), Amazon.co.uk
Reduced from £20 to just £13 – saving you an amazing 35% – this is a great deal as part of Amazon's Prime Day promotions. These sleek bottles are not just for keeping water cold day and night. They actually keep hot drinks warm for 12 hours, too - perfect for winter! This is thanks to the double-wall insulation, which helps to maintain the temperature of the liquid inside your bottle. Plus, an airtight seal means your drink won't leak or spill. It's worth noting that this deal only applies to the 500ml version of the bottle, so make sure to grab that one if you want the discount. This deal is only available for the rest of today, so snap it up quick if you want a stylish Chilly's bottle!
VIEW DEAL HERE_____________________________________________________________
With saving the planet at the forefront of most of our minds, having a re-usable bottle for drinks can make a big different to reducing waste. And one which is suited to both hot and cold liquids is a top choice, which is why this Amazon Prime Day 2020 deal is so good. Not only that, but unlike some water bottles, Chilly's Bottles do not contain any hidden nasties. This means you don't have to worry about BPA, phthalates or toxins in these stainless steel bottles.
Plus, not only are these available in a range of styles, but they also come in a range of sizes. Choose from 260ml, 500ml, 750ml, or, if you really get thirsty, then the 1,800ml one is a must! The designs are endless (they have over 50 to choose from), but we love the Classic Rose Gold and the bright pink Flamingos design. Shop the fabulous Chilly's Bottles deal here.
So, what are you waiting for? It's time to fill yours and get swigging in style!