This non-alcoholic gin is just £13.75 thanks to Prime Day – so I won't break Stoptober
And it tastes like the real deal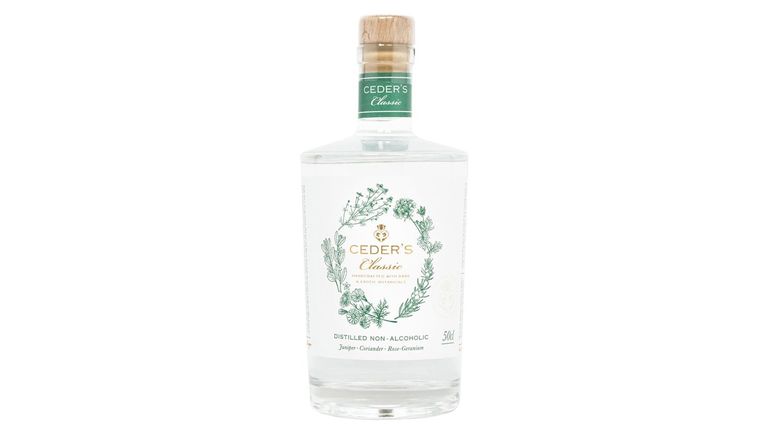 As a Wellbeing Ed, I know I shouldn't admit that I like to indulge in the odd g&t of an evening. But, as life is all about balance, sometimes it's nice to have a tipple (or two) after a hard day. The problem for me, though, is that since working from home in the last few months, my drinking has gradually started to increase. Before long, I was living with nearly constant headaches and low energy. And, let's not get started on what it did to my waistline! But going teetotal is hard. And the side effects can make you want to reach for the spirits again. That's why I've found Cedar's Wild Distilled Non Alcoholic Alt Gin to be a saviour.
Mixed with tonic and poured over a generous amount of ice, it can taste just as good – if not better – than the real deal. And, at this price, thanks to Amazon Prime Day, it's worth stocking up for Christmas.
To take advantage of the deal you will need a Prime Membership, or to sign up to a free 30-day trial of Amazon Prime - which you can cancel before the 30 days is up with no strings attached.
View the deal below…
___________________________________________________________________________
DEAL IN FULL
Ceder's Wild Distilled Non Alcoholic Alt Gin– was £20, now £13.75 (save £6.25)
While this Amazon Prime Day deal may not seem like you're saving a fortune, 31% off really adds up over time. And, a big bonus is that the same discount also applies to two other flavours – Classic and Pink. This is ideal for booze-free cocktails or mixing things up if you have guests over. Ceder's Wild is adistilled non-alcoholic alternative to gin, and really does taste like an explosion of botanicals. Each mouthful has hints of juniper with clove and rooibos. It's a lot punchier than many non-alcoholic spirits, which don't quite hit the spot for me.It's also great for any designated drivers – and a lot more exciting than typical soft drinks. But, be quick, this deal is only available until the end of tomorrow (14 October).
___________________________________________________________________________
Seeing this deal onAmazon Prime Day 2020really did make me smile. I'm not sure how long I will be a non drinker for, but knowing I have plenty of Cedar's in the cupboard means I don't have to panic or feel I'm missing out. And it really does make a difference to the number I see on the scales each week. That's because each 50ml serving of Cedar's Wild Distilled Non Alcoholic Alt Gin is just 3 cals (you get around 125 cals in 50ml of regular gin).
While I would never preach to anyone that being teetotal is the way to live, I would say that mixing up your options with something alcohol-free can have big health benefits. So, go on – give it a go! View the Cedar's Wild Distilled Non Alcoholic Alt Gindeal at Amazon.co.ukhere.
Cheers to a fabulous bargain!