These bestselling Fitbits are 34% off in the Prime Day sale
Be quick – this one ends in a flash!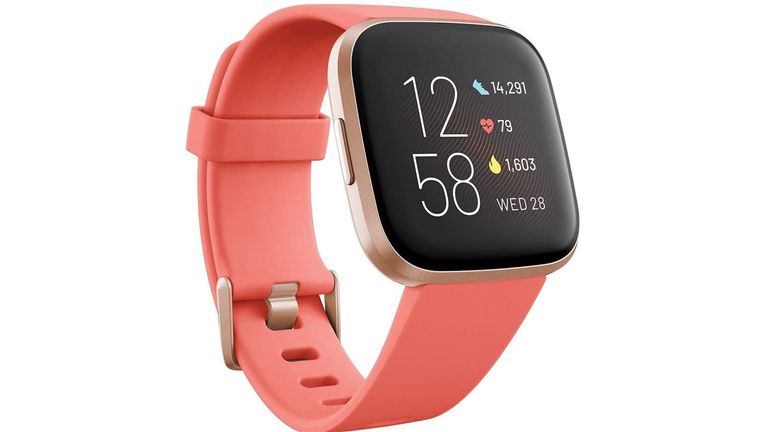 When it comes to the best Fitness trackers, Fitbit are a household name. The brand's fitness trackers and smart watches are hugely versatile – with a plethora of models to choose from at a range of different price points. So when we heard that Amazon are offering a whopping 34% off three of Fitbit's most highly-rated models in their Prime Day deals, we couldn't wait to get our hands on them.
You'll need a Prime membership to take advantage of the deal though, so sign up for a free, 30-day trail with Amazon below.
View the deal below...
DEAL IN FULL:
Fitbit Versa 2, Fitbit Inspire and Fitbit Inspire HR: Up to 34% off
Amazon are offering a fantastic deal on Fitbit in their Prime Day sale. For the next 42 hours, customers can save a huge 34% on some of Fitbit's bestselling models – including the gorgeous Fitbit Versa 2 smartwatch, which is now £129.99 reduced from £199.99,the sleek Fitbit Inspire,reduced from £69.99 to £38.99, saving you £31, and the Fitbit Inspire HR - now £63 reduced from £89.99 (a £26.99 saving). Whether your preferred exercise is walking, running, yoga or swimming, Fitbit's clever watches ensure you stay on track with all aspects of your health – from fitness and nutrition to sleep and stress. Renowned for their long battery life, Fitbit's fitness trackers and smart watches are some of the best around. And you're unlikely to find a deal better than this one. So don't miss out!
There are three Fitbit models to choose from in this fantastic deal: the Fitbit Versa 2 smartwatch, the sleek Fitbit Inspire and the Fitbit HR.
We particularly love the Fitbit Versa 2 – an amazing smart watch fitness tracker hybrid. Featuring built-in Amazon Alexa so you can get quick news and weather, set alarms and control your smart home devices just by speaking into your watch, this one's like a wearable life coach. (You can even sync it to your phone to check incoming texts, emails, calls and calendar notifications.)
For those looking for something a little simpler (and cheaper) Fitbit's Inspire and Inspire HR have everything you need to keep your health in check. Featuring all-day activity tracking, sleep tracking, automatic exercise recognition, reminders to move and calorie burn tracking, these classic Fitbits go well beyond counting your daily steps.
And at up to 34% off in the Amazon Prime Day 2020 sale, there's never been a better time to invest. Shop Amazon's amazing Fitbit dealhere.
And remember, this deal is only until 23.59 tomorrow night – so don't miss out.
Which Prime Day 2020 bargains will you be bagging?