Amazon Prime Day: 33% off these Active ERA smart body fat scales
Wow – this deal is amazing!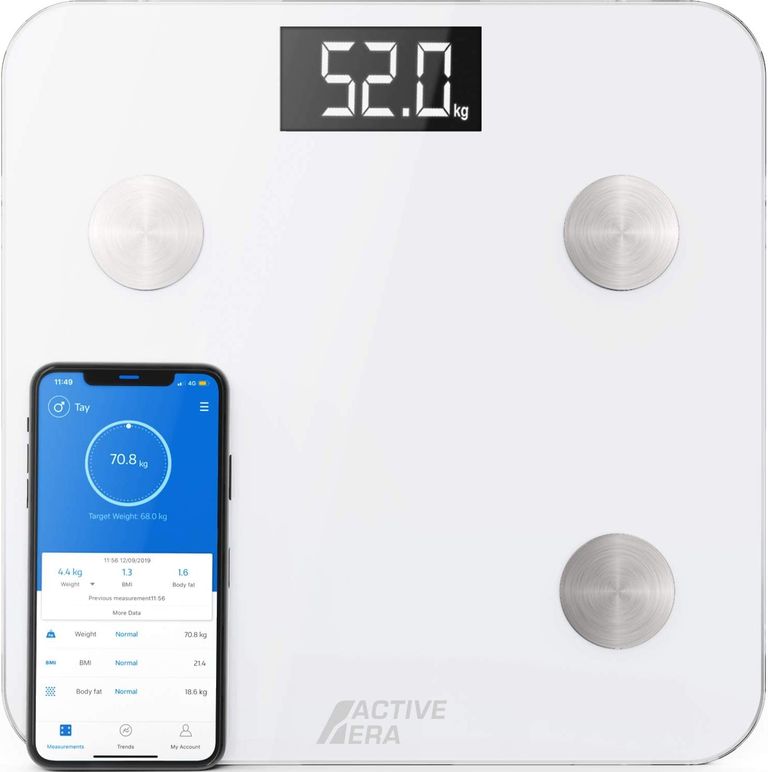 We all know that staying healthy is essential right now, but it's not all about losing weight. Good physical and mental wellbeing is all about balance. So, knowing other things about your body, such as your body mass index (BMI) and body water percentage, can be just as important as how much you weigh. And the best way to find out your magic health numbers is with a pair of smart scales, like these ones from Active ERA.
Looking to upgrade your standard bathroom scales? The brilliant news is that Amazon is currently offering £10 off these Active ERA Smart Body Fat Scales. Ideal if you want all your health numbers instantly sent to your smartphone via Bluetooth.
View the Active ERA Smart Body Fat Scales deal below...
______________________________________________________________________________
DEAL IN FULL:
Active ERA Smart Body Fat Scales – was £29.99, now £19.99 (save £10), Amazon.co.uk
Reduced from £29.99 to just £19.99 – saving you an a whopping 33% – this is a great deal as part of Amazon's Prime Day promotion. Not only do these sleek scales look super stylish in the bathroom, but they connect via Bluetooth to your iPhone or Android device. This will help you keep a close eye on your progress! And, while they are exceptionally accurate when it comes to recording weight, they can also record 15 other health features. This includes your metabolic age, visceral fat, muscle mass and protein percentage. This smart scales deal is only available for a short time, so don't hang around.
______________________________________________________________
But that's not all. One of the best bits about these smart scales is that they can be used by everyone in your household. Up to 24 profiles can be registered on the Active ERA Smart Body Fat Scales, so there's no chance of anyone overriding your results. Plus, you can choose to see your measurements in either lb, kg or st, so you can really personalise them to you. New baby in the family? The scales even have a "baby mode" to help monitor a newborn's healthy weight gain.
Long-lasting and durable, these are a great buy as they will last a lifetime. But this deal won't stick around for long, as it's only available as part of Amazon Prime Day 2020. Shop theActive ERA Smart Body Fat Scales deal here.
Here's to a happier and healthier you!