Here's why a 23andMe DNA kit makes a great Christmas gift – and you can save £75 with Prime Day
Great price!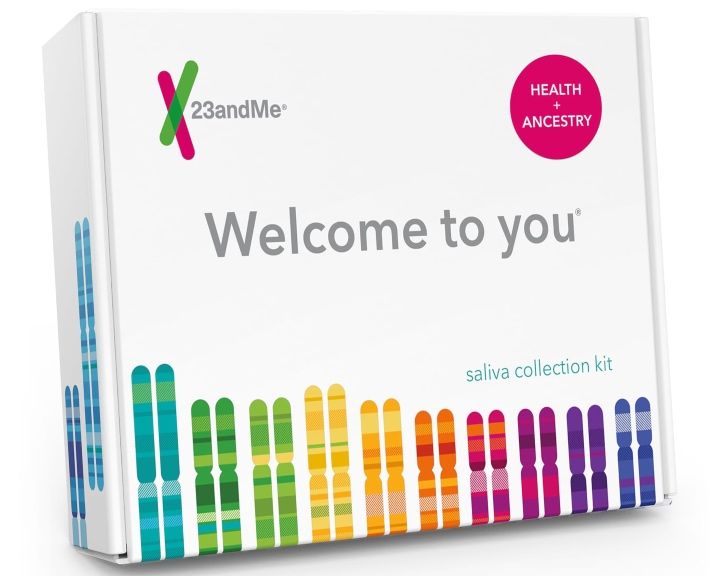 I must admit, science isn't my strong point. And, sadly, I've got exam certificates gathering dust in the loft to prove that. But there's something about the mystery of DNA which sparks my interest.And, recently, I've discovered there's actually a lot more it can do than just put criminals behind bars. Used correctly, it's a really useful tool in finding out which health conditions you might have the potential to develop. That's why, despite having already taken a 23andMe Health + Ancestry test, I've snapped up more for my family this Christmas. All thanks to thisAmazon Prime Daydeal.
DNA can really reveal a lot about your wellbeing, too. This includes what your weight distribution is like based on genetics. Knowing this type of information can help you make healthier decisions about your lifestyle. It's not just for finding out if you were swapped at birth – honest!
This deal is only available until midnight tonight (14 October), so make sure you get in quick.View the 23andMe Health + Ancestry deal below...
______________________________________________________________________
DEAL IN FULL:
23andMe Health + Ancestry service– was £149, now £74 (save £75), Amazon.co.uk
Thanks to Amazon Prime Day, this 23andMe Health + Ancestry is 50% off. So, buy now and give them at Christmas to the whole family. They are so easy to use. Forget giving blood or a nasal swab, just register your kit, spit into the tube provided and then wait for your results – it's simple. Not only will you be sent your ancestry reports, but you'll also see over 150 health results. This covers everything from hair colour to Parkinson's disease, familial hypercholesterolemia to how you sleep.Remember, this generous saving ends tonight – so take advantage of it while you can.
______________________________________________________________________
Personally, I didn't have anything too worrying in my results, but even finding out you are low in something as simple as vitamin D could make a difference to how you look after yourself. Discovering you have a lack of certain nutrients may be the reason you have low mood or poor immunity. And acting upon that information could help your health in the future, such as slowing down the on set ofosteoporosis.But, don't worry. Just because something is flagged in your DNA, it doesn't necessarily mean you'll develop it.
So, forget sending novelty socks and bubble bath this Christmas – give your friends and family something they will really love. After all, who doesn't enjoy talking about themselves in intricate detail? Remember, this amazing deal ends with Prime Day tonight (14 October) – so don't miss out. Shop the 23andMe Health + Ancestry dealhere.
Now I'll get back to my cold crime cases...