This wire-free bra is amazingly cheap in the Amazon Prime Day sale - and might be the only thing that gets me through another lockdown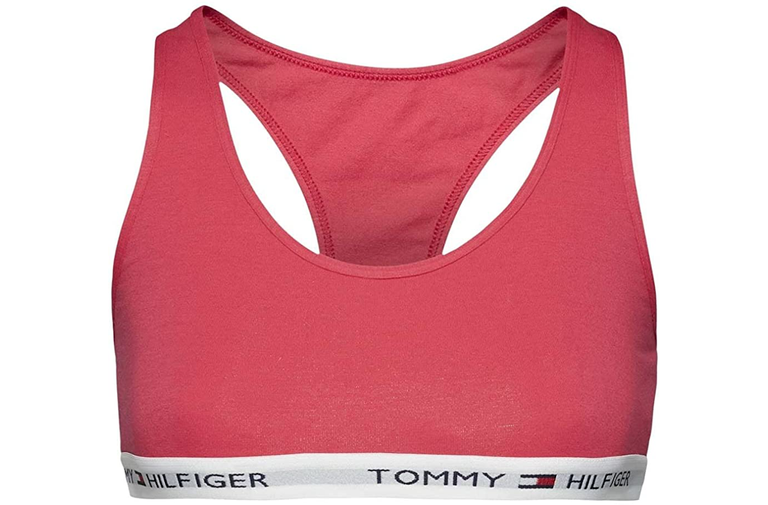 As lockdown began and my diary emptied overnight, the majority of my wardrobe was made temporarily redundant.
Gone were the days when I needed heels, a blouse or even a pair of jeans. Heck, I didn't wear a coat or a shoe with a proper sole for a straight 8 weeks.
But it was my underwear drawer that saw the biggest shake up, as I traded bust-boosting padded bras for wispy, wire-free bralettes and crop tops. I had enough to contend with in the pandemic, without adding niggling underwire to my list of problems.
And, with the shadow of a second lockdown looming, I'll be continuing to fly the flag for padding and wire free bras.
Care to join me in the wire-free revolution? Well now's a good time.
As part of their Prime Day promotions, Amazon has cut the prices of premium lingerie from Calvin Klein and Tommy Hilfiger by up to 30%.
View this brilliant deal below...
DEAL IN FULL:
Tommy Hilfiger Women's Cotton Iconic Sports Bra - was £22.99, now just £14.47, Amazon
A brilliant deal from a brand you can rely on, Tommy Hilfiger's Women's Cotton Iconic Sports bra is ticking all our boxes. Scoring top marks for both style and comfort, we'll be wearing ours all year round. As with all Prime Day promotions, this deal won't be around for long, so shop soon to avoid disapointment.
Perched firmly at the top of my Prime Day wishlist, is the Tommy Hilfiger Women's Cotton Iconic Sports Bra - was £22.99, now just £14.47.
It almost goes without saying that I don't plan on wearing it for exercising, but instead to give me just enough support for comfortable all-day wear.
I like the idea that the racer shape will help me sit up taller too - a godsend for my creaky, working-from-home-weary back.
The price varies slightly depending on the colour you choose, but for the biggest saving go for navy blue. (You can shop all the colours of this Tommy Hilfiger bra here.)
Navy is also, incidentally, the colour I'd recommend opting for anyway. Less harsh on pasty skin than classic black, it'll still work just as hard in your wardrobe.
I'll be wearing mine with leggings (or any kind of elasticated waistband) and an oversized t-shirt.
I'm also considering snapping up Calvin Klein's Women's Bralette U Back Bra - was £29.25, now £19.88. Similar in shape to the Tommy Hilfiger one, this has the benefit of a lower back, offering the freedom to wear it with strappy tops too.
As you'd imagine, this deal is selling out fast, so shop soon to avoid missing out.