Enjoy 59% off these stylish women's Havaianas flip-flops now on Amazon
Get these ready for next summer!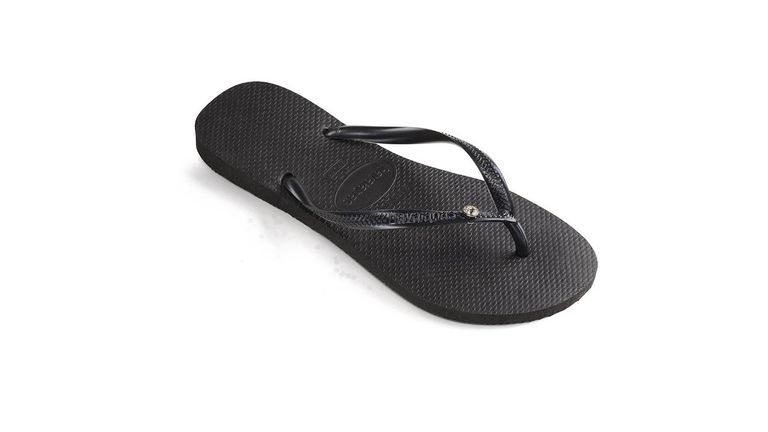 Temperatures might have taken a dip, but is there ever really a bad time to stock up on flip-flops? Uniquely versatile, they can be worn around the house, to the gym, or of course our preferred location - poolside.Not all flip-flops are created equal, so for quality you can trust, you can't beat a pair of Havaianas. Inspired by their Brazilian heritage, Havaianas are easy to spot thanks to their eponymous logo and signature vibrant colourways.
Good news for fans of the brand - you can now bag a pair for 59% less as part of Amazon's Prime Day promotion.
You'll need an Amazon Prime membership to get this great deal though - so sign up for a free, 30-day trail with Amazon below.
View this stand-out deal below…
DEAL IN FULL:
Havaianas Women's Slim Crystal Glamour Flip Flops: was £32, now £13 (save £19), Amazon.co.uk
Neutral and stylish in a black colour, these flip-flops also have a fun gem detail to elevate them a little in your wardrobe. And for Amazon Prime Day only, they are now a huge 58% off! Originally retailing for £32, they are now jut £13.30 - saving you a whopping £18.70. These would be perfect for the beach or pool vacation we're dreaming of for 2021, or, lazy days spent milling around the house until holidays are good to go again.
Luckily, neutrals like black go with everything, working hard to earn their keep in your wardrobe. And the gorgeous gem detail on these flip-flops bring some extra glamour with them! You can easily wear some bold brights, especially if you're normally a fan of head-to-toe black.
In terms of style, Havaianas signature women's slim flip-flop style is a guaranteed crowd-pleaser. Not only are they comfortable, durable and lightweight, they're non-slip and water-resistant too.
It's the little details that make all the difference here. Take their signature rice grain patterned footbed for example. A feature that's been in place since the brand's launch in 1962, it'll stop your feet from sliding around, no matter how soggy the weather might be.
Their slip-proof, brick patterned sole is another great case in point. The little groves create plenty of grip to ensure you keep your footing.If you want a little extra height, flatform sandals are a clever choice, while strappy, sling-back styles provide additional ankle support.
Shop this amazing Havaianas deal here.
Happy shopping!