The Best Tips To Look Younger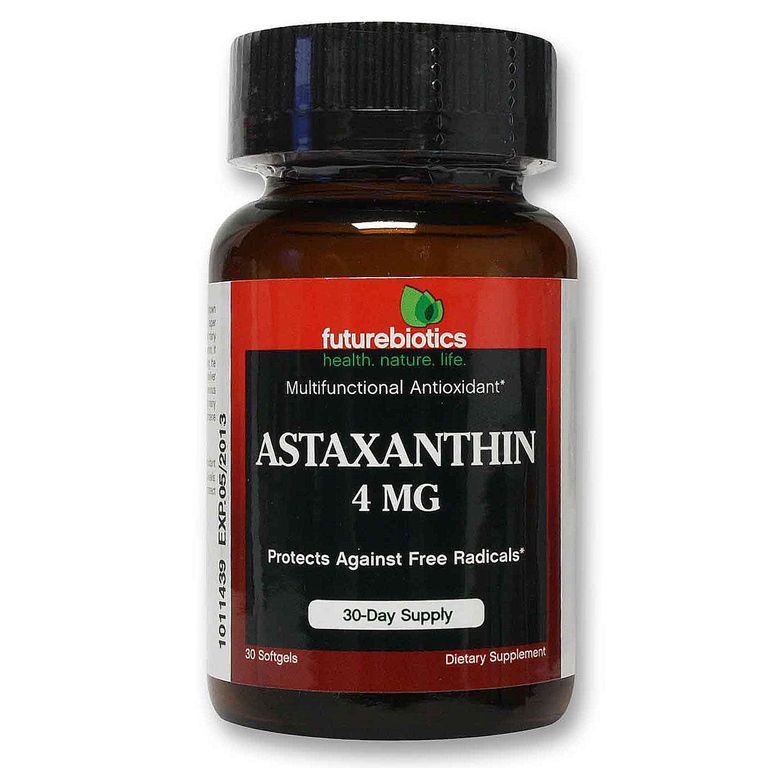 The best anti-ageing tips to keep you looking fabulous!
With so many anti-ageing products on the market, it can be difficult for those of us on the quest for younger-looking skin to know where to start. That's why we asked our team of beauty experts to pick their favourite anti-ageing beauty buys that really deliver results. From reducing fine lines and evening out skin tone to plumping skin and reversing signs of sun damage, we've got the best anti-ageing products and tips for your skin concerns.
One of the most important ingredients for plumper, brighter and smoother skin is collagen. As we age, our skin produces less and less of this vital protein, which results in wrinkles, loss of firmness and lack of elasticity. So in the hope of replenishing our dwindling supplies, we invest in expensive anti-ageing creams and serums, or even drinks, which promise to plump the complexion back to its youthful best.
If you've discovered that your luxury moisturiser isn't making any difference to the appearance of your skin, there could be a very simple answer. Collagen production in the body is very complex and can't be reproduced externally in enough quantities to make any impact. So we are generally being misled by cosmetic companies, who tell us we can pump up collagen levels simply by rubbing cream into our skin.
In fact, eating a healthy diet of fruit, vegetables and oily fish will help you more than any skincare product. But, if you want to really see a difference, there is an anti-ageing supplement on the market that is over 100 times more effective than a vitamin-rich diet at helping to neutralise free radicals in the body - the main cause of collagen loss.
Astaxanthin has been proven to plump skin and improve the complexion in 2 to 4 weeks, visibly reversing the signs of damaged and ageing skin - and for just £17. Plus, Astaxanthin protects skin against further UV damage, so it's the perfect investment for summer, when the skin will be exposed to prolonged sunshine.
Keep reading for more of our favourite anti-ageing tips to keep your skin looking its best.
Rodial Cougar Skin, from £75
Rodial has created three new products which promise to reverse the signs of menopausal skin. Cougar Skin, a serum, face cream and body cream, claims to plump and strengthen a thin and sagging complexion in a way no other cream can. One of the unavoidable signs of the menopause is depleting eostrogen, which we begin to lose rapidly after the age of 35. Rodial say their secret ingrediant, Wild Yam, will trick the skin into thinking it has more oestrogen and will therefore start to produce more collagen. Regularly used as an alternative therapy during menopause, Wild Yam has now been harnessed by Rodial and paired with Black Cohosh (which controls sebum production) to effectively take skin back to pre-menopause, resulting in a plumper, smoother and more youthful complexion.
Fountain The Beauty Molecule, £24.99
Flavoured with pomegranate, boasting a good dose of the antioxidant Black Carrot and Hyaluronic Acid (a well-known anti-ageing super star) - plus of course the all important Resveratrol, one teaspoon a day of Fountain The Beauty Molecule is enough to encourage normal cell growth and delay the ageing process for even longer.
Hydraquench Intensive Serum Bi-Phase, £42
Our skin needs intense hydration throughout the year but in the summer months it's an SOS rescue mission to keep skin's moisture levels high. A serum penetrates skin cells deep down and Clarins' new Hydraquench Intensive Serum Bi-Phase works to repair and renew damage that moisturisers can't reach. We say if you're heading off for a week in the sun, pack this skin-saver before you travel and you'll enjoy a softer, more supple - and therefore line-free visage!
Elizabeth Arden Ceramide Premiere Intense Moisture and Renewal Activation Cream, from £63
Summer sun, office air conditioning and city air all add up to weaken your skin, breaking down the surface to create lines, wrinkles and the dreaded crows feet. The best thing you can do for your skin at a time like this is protect it with the new Elizabeth Arden Ceramide Premiere Intense Moisture and Renewal Activation Cream: An intensely rich and hydrating moisturiser with SPF 30 that actually helps to restore the skin's natural protective barrier, rather than just coating it in a layer of sunscreen.
Clarins Extra Firming Day Cream, £45.90
In a world where we are bombarded with new ways to care for our skin, prevent ageing and reverse sun damage, it can be hard to pick out the best moisturiser for your needs. If you are past 35, the chances are you will be looking for the best anti-ageing skincare range you can find - and we have the perfect duo for you. Clarins Extra-Firming Day Wrinkle Lifting Creams are fabulous for all skin types and ages; promising to firm, tighten and smooth skin showing signs of ageing (which covers most of us!).
Sisley Radiant Immediate Lift, £124.20
A new w&h favourite, Sisley's pearly-gold highlighter is a summer make-up essential. A lightweight gel that glides on easily, Sisley Radiant Immediate Lift should be applied after moisturising and allowed to dry before applying make-up for a flawless base. But the best bit? Your foundation, bronzer and blush will last longer - even in this hot weather - and skin appears to glow from within, looking firmer, smoother and brighter. When you're short on time, wear alone for a youthful and natural finish - and that all-important extra confidence boost.
Skinceuticals Clarifying Clay Masque, £40.85
Created by dermatologists and loved by beauty industry insiders, Skinceuticals Clarifying Clay Masque is your number go-to beauty face mask to decongest pores and impurities. Known for targeting ageing skin, whilst tackling uneven and marked skin, this is the mask for those with a variety of skin concerns.
Origins Perfect World BB cream, £27
BB creams - or blemish balm creams - are a brilliant alternative to foundation. Origins Perfect World BB cream dubs itself a 'multi-tasking' product and we couldn't agree more. Moisturising the skin, protecting it from the elements, concealing discolouration and providing a youthful sheen, it's fast become my summer beauty essential.The key ingredient which sets Origins' cream apart is the inclusion of antioxidant-rich silver tip white tea. Helping to boost the skin's natural defences to protect against pollution, this tea is known to prevent the skin from ageing prematurely.
No7 Lift & Luminate Day & Night Serum, £24.95
Following the remarkable success of No 7's Protect and Perfect serum, the Boots brand launches another clinically proven serum range this week and the Lift & Luminate range is sure to be a sell-out. With a day and night serum in the line, the silky consistency sinks into skin, immediately leaving a smoother texture. But it's the behind-the-scenes work the No7 Lift & Luminate Day & Night Serum performs which will impress. The day serum incorporates a powerful antioxidant mix of mulberry, ginseng and Vitamin C to protect skin against free radicals, like pollution. Meanwhile a combination of sophora, kiwi and Vitamin C works to lighten age spots and pigmentation.
Clarisonic Mia Sonic Skin Cleansing, £112.50
This dinky-sized, easily charged Clarisonic Mia Sonic Skin Cleansing tool is the number one cleansing tool for many beauty insiders. It gives a deep, stimulating cleanse, leaving skin feeling softer and pores more refined.
Dior Prestige Satin Revitalizing Creme, £220.50
Dior Prestige Satin Revitalizing Creme smells good, has antioxidants and soothing agents - and it's moisturising. Nice packaging too.
Darphin Cleansing Balm with Rosewood, £32
Clean skin is the secret to perfect make-up. You can't put face cream, foundation and blusher on top of dirty skin and expect it to look fresh. Try the divinely scented Darphin Cleansing Balm with Rosewood to cleanse your visage.
Estée Lauder Time Zone Anti-Line/Wrinkle Eye Cream, £34
For an extra boost of anti-ageing, try mixing in an eye cream, such as this Estée Lauder Time Zone Anti-Line/Wrinkle Eye Cream, with your concealer, so you smooth fine lines while covering - genius!
Laura Mercier Foundation Primer, £29
Okay, so no one wants an extra step in their make-up regime, but smoothing on a primer is definitely worth it! These lightweight gel creams, applied all over your skin after moisturising, can help to fill pores, absorb shine and perfect the surface of the skin, so that you need less of anything you put on top. Try this Laura Mercier Foundation Primer to smooth skin.
Origins Brighter By Nature Serum, £49
Research from the Cancer Prevention Coalition suggests that beauty products containing AHAs (alpha-hydroxy acids) and glycolics, which brighten the skin, may increase the risk of skin cancer. Try the gentle Origins Brighter By Nature Serum with fruit acids from berries. My tip: sunscreen is a must, but never more so than when you're using skin-refining products, so always use an SPF 15-plus.
Philip Kingsley Pure Silver Conditioner, £20
Brunette and auburn hair tends to look shinier than blonde or grey, so add rich highlights to create the illusion of more light being reflected. Or try Philip Kingsley Pure Silver Conditioner to brighten up light hair.
Lancome Hypnose Mascara, £22.50
A great mascara for fanned out, long lashes is Lancome Hypnose Mascara. Sweep on two coats firectly after each other to maximise your lashes.
Batiste Dry Shampoo, £2.99
'I love dry shampoos,' says Tim Scott-Wright, Creative Director at Lisa Shepherd. 'They don't just extend the life of your blow-dry, they add volume at the roots.' Try Batiste Dry Shampoo.
Caudalie Vinoperfect Day Perfecting Cream, £38
Moisture is the key to slowing down the ageing process. Hydrate with Caudalie Vinoperfect Day Perfecting Cream - great for dry, red or itchy skin.
Keep make-up light
The last thing you want to see is a heavy powdery face in daylight ? or any light, for that matter. Keep everything moisture-based to keep skin looking dewy, soft and youthful.
Illuminate, £25
'Use illuminating pens, such as YSL Touche Éclat on your expression lines (frown lines, lines around the eyes, marionette lines) to give you a fresh-faced look,' says make-up artist Ariane Poole.
Choose a rich lip gloss
Some lipsticks can be drying on lips, so a great alternative is a gloss. Clinique's Vitamin C Lip Smoothie colours, plumps and adds gloss to lips, but also does the vital job of moisturising deep down so that your lips won't dry out at all.
Add a glow
If you never feel your skin looks like skin after make-up, a touch of moisturiser on your cheeks and upper lip instantly lightens. When my make-up's 
done, I often use a dab of Lancôme Hydra Zen Neurocalm Moisturiser, £39.50 for 50ml, to bring my skin to life.
Look sharp
Either stick to a sheer lip gloss that won't feather into the lines around your lips or, if you're going for a more defined mouth, line your lips with a waxy neutral lip tone pencil, such as a No 7 Perfect Lips Pencil, £6.75, then fill them in with the same crayon so that there's no tell-tale dark ring left around your mouth.
Care for your hands
Backs of hands easily betray your age, so use a nourishing hand cream every day. We're hooked on this Dove hand cream, which contains added AHA, a key ingredient for getting rid of dead skin, as it helps to activate new skin cells. Also, buffing hands once every two weeks allows the cream to work even better.
Exfoliate gently
A manual exfoliator will gently buff off any dead skin cells that don't dislodge with normal cleansing. Skin's thinner at 40-plus, and while exfoliation can help boost your cell turnover to make skin act younger and look more vibrant, you need to take care, as it also thins the skin's surface - the very barrier that helps keep everything out and hold moisture in. We love Clarins Gentle Facial Peeling - it dries on the skin then rolls off with your fingertips.
Don't forget to use an SPF
Wearing sunscreens during the summer months is absolutely essential - and even in winter your moisturiser should contain an SPF. For proper protection and to avoid a greasy film on your face, look to Clarins Sun Wrinkle Control Cream High Protection SPF30 which works wonderfully under your make-up.
Define the line
Eyeliner is a make-up must-have for every woman over 25, as far as I'm concerned. However, when your eyes are dropping at the sides and gravity is pulling your features downwards, Paul Herrington, UK artistic director for Bobbi Brown, says, 'Keep eyeliner along the upper eye lid, with nothing underneath the eye, as even mascara will have the effect of dragging your eyes downwards.'
Tone down a long soak
Dry skin is the first step to wrinkled skin, and soaking in hot bath water laced with bubbles is probably the most drying beauty ritual of all. Try to keep the water warm rather than hot, so it doesn't redden your skin, and switch to a more hydrating bath product, such as the new Bliss Soapy Suds Body Wash + Bubbling Bath in Vanilla + Bergamot, £15, with vitamin E and glycerine to soften skin - and it's paraben free.
Be clever with concealer
The right concealer (peach or yellow-toned, such as Benefit Lemon Aid Concealer, £16.50) will neutralise dark under-eye circles. Press into place with a fine brush; never rub on or it will come straight off.
Choose an anti-ageing cleanser
Choosing the right cleanser can really help your skin stay supple and smooth. Crème de la Mer The Cleansing Foam (£46 for 125ml) is a rich cream that rinses off but leaves skin comfortably soft and supple. Bliss The Youth As We Know It Cleanser (£22 for 200ml) has an anti-ageing fruit complex that boosts softness even after washing it off. Meanwhile, Elemental Herbology Cool & Clear Facial Cleanser (£29 for 100ml) contains green tea and olive to calm and soothe irritated skin.
Keep it light
'Foundation shouldn't cover up completely,' says MAC's Gordon Espinet. 'Apply base in light layers using MAC 190 Foundation Brush, £27, just where you need it.'
Buff that body
If the skin on your body is dry, dead skin cells build up on the surface, preventing any moisturiser from being properly absorbed. A daily scrub helps soften and smooth, and you can afford to be a bit more aggressive here, using products that are designed for your body, not your face. Try Jan Marini Bioglycolic Resurfacing Body Scrub.
Invest in a serum
This is a fantastic anti-ageing treatment that delivers concentrated ingredients further into the skin, where they get to work rejuvenating your cells. Your moisturising cream, massaged in on top, then seals everything in. Try Estée Lauder Advanced Night Repair Synchronized Recovery Complex to treat your skin.
Take care of your hair
Addicted to blow-dries? Always use a protective cream, such as Kérastase Nectar Thermique, £17.40 for 150ml, while your hair is damp. Take every other weekend off and go au natural so your hair gets a break.
Perfect your neck
Skin here is finer than on your face, but is exposed to the same environmental factors, so extend what you use on your face to your chest. If you have age spots, try SK-II Whitening Source, £116, but the most important thing is an antioxidant moisturiser, such as Origins A Perfect World, £30, and a sunscreen.
Protect your hands
Don't let your cuticles go dry. I nibble mine when I'm stressed and always keep OPI Avoplex Cuticle Oil To Go, £10.50, nearby, as it instantly makes flaky, torn, dry cuticles look as if you've just had a manicure. Sadly, there's not much we can do about those raised veins on the backs of the hands, but not getting too skinny and using a good SPF (even in January) helps prevent future ageing and sun spots.
Drink water
Water is the ultimate key to soft, dewy, ageless skin. Moist skin is stronger and more resilient than dry skin. So remember to drink six to eight long glasses of water every day. Even though our skin is the largest organ, there are many more vital organs within the body that need water. Our body always redirects moisture to where it's most needed, and so lastly to the skin. And for every expert who says that drinking water doesn't help your skin, there are twice as many to say it can only help tip the balance.
Style it softly
Rather than spraying hairspray on to the hair, spray it on to fingers and rub through the section you want to give texture and hold.
Stay light when using concealer
Don't get over-zealous when covering dark circles; it can highlight them more. Use a small brush such as this MAC concealer brush, and focus on the darker inner corners.
Get brow definition
Neat arched, well-groomed brows can take five to ten years off your look. If yours are thick and unruly, chances are they're pulling down your entire eye area, and everything should look up, not bring down. The ancient Indian art of threading is a quick, inexpensive way to get a pro's eye to groom your brows. Visit blinkbrowbar.com for treatments from £17.
Tap on eye cream
It may seem precious, but what you're doing is gently stimulating the lymph around the eye area, helping to de-puff. Plus tapping ensures that you never drag or pull at this fine skin. Tap Dior Capture Totale Instant Rescue Eye Treatment, £68, along the orbital bone around the eye, no nearer.
Take care of your décolleté
Your décolleté is an area that's missed by most, but gives age away in an instant. Always extend your daily moisturiser to your chest; skin looks its best when plumped up and hydrated. Try topping up on moisture levels daily with this Dove body serum, £7.99, with added oils to reach even the deepest layers of parched skin.
Keep hair healthy
"If you want to keep your hair, control your weight by exercising, not dieting," says Philip Kingsley. "Diet and lifestyle definitely affect hair, and poor nutrition can lead to prematurely ageing hair." Philip says that a common cause of hair thinning is a lack of dietary protein. He recommends high-protein, low-fat, low-carb foods. First-class protein for hair is meat, fish, chicken and eggs.
Condition is everything
If you've been using colour and heat on your hair for a long time, the best thing you can do is add a weekly conditioning mask to your routine. Try Herbal Essences Hello Hydration Deep Nourishment And Shine Intensive Mask, £4.79.
Wear a night cream
Your skin has the longest amount of time to recover overnight, so using a thick anti-ageing night cream will help your skin renew itself. RoC Retin-Ox Wrinkle Correxion Night is a retinol-based cream that aims to boost collagen levels to help plump skin up from within.
Invest in a night serum
Serums can be used day and night and stronger concentrates are found in night versions. This is a highly-concentrated night serum that does a brilliant job at rejuvenating the skin while you sleep.
Set concealer with loose powder
When covering dark circles, blend concealer outwards and set with loose powder to keep it in place all day. We love this one from Vichy, which blends perfectly with most skintones.
Soften up
Get into the habit of using a body cream or lotion to treat everything from dry skin to cellulite and uneven pigmentation. We love Elizabeth Arden Prevage 
Body Total Transforming Anti-Ageing Moisturizer, £105.
Start right
Match the shade of your foundation to the skin on your jawline, where the right one should disappear. For texture, think of your skin type: drier skin suits a cream or mousse formula applied over the T-zone (mineral foundations and powders are drying, so use sparingly); oilier skin suits long-lasting oil-free formulas and speedy compact foundations for touch-ups. Try Nars Sheer Glow Foundation, £31.
Love those facial oils
For anyone with very dry skin, oils are great under a moisturiser for extra nourishment - but if your skin feels greasy after ten minutes, you've applied too much!
Wear a sunscreen
You don't need to be ageing as fast as you are! More than 80% of the sun exposure you get in a lifetime is incidental and, to a certain extent, avoidable. And since sun exposure is the number-one cause of wrinkles, a sunscreen in your moisturiser is a good option. Try Clinique Superdefense SPF 25 Age Defense Moisturizer, from £39.
Try a facial mask
Improve your skin tone with an anti-ageing mask or facial treatment. For those who prefer to lie back and be pampered, the aroma and skin-softening benefits of Dior's Hydra Life Beauty Awakening Mask, £28.35 for 75ml, are wonderful.
Switch shampoo
Clean hair is shinier. Styling products lead to build-up, which in turn leaves hair looking dull, so too can silicones and proteins that are added to shampoos to make hair feel more soft, but often leave a build-up that attracts more dirt. Right now we absolutely love Pureology Hydrate Shampoo.
Give your body a DIY scrub
Give your skin a DIY body scrub with this Botanics Body Brush to get you glowing. Use a circular motion and be gentle on skin - don't over-brush!
Beauty sleep
Skin repairs itself most from 10pm to 2am, so start your night routine early.
Use an anti-ageing toner
No matter how taut your skin feels after cleansing, a toner should plump it right back. A w&h favourite is Shiseido's Benefiance Balancing Softener, £45 for 150ml, to clear skin before you apply your moisturiser.
Lighten up
Highlighters can lift and brighten dull skin, and put the energy back into your make-up after you've applied a base. Make-up artist Val Garland tells me the rule is: "Never highlight an area that is ageing." So, if your skin's looking less than smooth on the brow bones (which happens over time), keep highlighter on your cheekbones only, and avoid the eye area. Try Trish McEvoy Eye Brightener, £15.
Protect your hair from the sun
Hair looks its most youthful when it shines, but colour can actually fade faster in the summer after lengthy UV exposure. A hat will help, of course - but better still, protect hair with a UV protective spray, such as this L'Oréal spray. And make sure you use care products that will help plump follicles, making hair feel and look fuller and glossier (try Dove pro.age Full and Thick Shampoo and Conditioner With Repairing Serum, £2.59).
Try an anti-ageing line filler
Rather than resorting to drastic surgery measures, why not try an anti-ageing filler instead. Clever Dr LeWinn's Line Smoothing Complex Corrective Line Filler contains revolutionary spheres of hyaluronic acid to help plump up and fill in wrinkles. Philosophy Fine Line Filler is also brilliant for filling in cracks and lines around the mouth, eye and forehead.
Decléor Aromessence Repairing After-Sun Balm
If you still like to sunbathe or get caught out in the sunshine, then your post-sun skincare routine is vital. Decléor Aromessence Repairing After-Sun Balm has avocado to help repair the loss of lipids in the skin after sun exposure by up to 24%.
Massage those muscles
Facialists all agree that massaging your face while cleansing boosts muscle tone to create a younger-looking face.
Neaten up your nails
Even short, stumpy nails will improve with a paint job. Try a rich jewel-like colour to distract from ageing hands. Rimmel 60 seconds Nail Polish in Blue my Mind, £2.99, is a fab way to feel great.
Treat your feet
Every time you apply hand and body cream, remember your poor old feet. The tops of the feet are just as much a giveaway of your age as your hands, as the skin is so thin and they get exposed over the summer, then ignored in winter. Don't forget your toenails either; they get drier, thicker and more ridged with age. Counteract this by nourishing them with an oil like Margaret Dabbs Intensive Treatment Foot Oil, £20 for 200ml.
Wear a pinky, tinted lipstick
Choosing a tinted lipstick helps to hide ageing and stay looking younger. Tinted balms, lipsticks or gloss in a sheer pink or rose create that 'I don't need much' make-up look, while not leaving you bare.
Smile
'The perfect smile creates a younger look to a maturing face,' says Dr Joe Oliver of London's Welbeck Clinic. 'Cosmetic dentistry helps sculpt, brighten and de-age your teeth.'
Use a matte, skintone eyeshadow
Applying a skin tone eyeshadow makes the eyes look groomed and perfects your skin by hiding blueness through veins and evening out age spots. One great matte, all-over eye colour - from lashes to brows - blends beautifully with a slightly deeper beige or brown into the socket line or as a subtle powder eyeliner along the lashes. "You want illumination on skin, but matte on the eyes to minimise rather than enhance fine lines around the eyes," says Val Garland, make-up artist for YSL.
Aromatherapy Associates Repair Mask, £51
Make the most of your beauty sleep with Aromatherapy Associates Anti-Age Overnight Repair Mask. An intensive treatment that works while you sleep, this mask is a gentle blend of natural ingredients including millet seed extract, rose and frankincense. Apply over a face oil before bed and rinse off in the morning to reveal a younger-looking you.
Kiehls Ultra Facial Oil-Free Lotion, £34.00
Keep your skin clean and clear with Kiehl's lightweight, oil-free moisturising lotion. For those with oily skin, it helps to visibly reduce excess oil on the skin's surface, leaving it shine-free, balanced and renewed.
Dr.Hauschka Regenerating Serum, £48.60
Replace your usual night cream with this Dr.Hauschka Regenerating Serum. Especially formulated for mature skin, this serum helps to promote the skin's natural growth and regenerative abilities.
Lancome Genefique Yeux Light-Pearl, £46
Bags, dark circles and pesky fine lines are your biggest age giveaways so make sure to invest in the right eye products to keep your delicate eye area smooth, soothed and wrinkle free. Lancome Genefique Yeux Light-Pearl is serious souped up skincare and guaranteed to banish those bags in an instant. The light gel contains a cocktail of active ingredients that are dispensed via a cooling stainless steel applicator that massages away puffiness.
Japonesque Heated Mini Eyelash Curler, £12.50
Need a quick lash fix? Forget the mascara and the serum, nothing is more effective and simpler than a heated lash curler. The Japonesque Heated Mini Eyelash Curler creates a sweeping, deep, natural curl for eyelashes. Unlike traditional curlers that can pinch or break lashes with pressure, this curler lifts and curls the lashes with heat. The result? A deep natural curl for even the hardest to curl lashes.
Indeed Labs Snoxin Serum, £29.99
It may not be the most glamorous tube you can put on your bathroom shelf, but Indeed Labs Snoxin Serum is your new weapon in the war against ageing. Snoxin - from Indeed Labs, the people who brought you Nanoblur - is a lightweight treatment serum that boasts the highest concentration of peptides (wrinkle fighters) allowed in a skincare product. Just a tiny amount will go a long way to smooth skin and combat fine lines, deeper folds and crow's feet. Apply twice a day, after cleansing but before moisturising and wait for the compliments to start rolling in!
Bliss Fabulous Skin-Reviving Rubberizing Mask, £7
Why head to a spa for a facial when you can do it yourself with Bliss Fabulous Skin-Reviving Rubberizing Masks? Their straight-from-the-spa formula will leave your skin feeling healthier and looking brighter. With detoxifying seaweed, bilberry and Vitamin C extracts, this treatment helps to even out your skin tone and texture. Mix the mask powder with water, stir and away you go. The best part is the mask turns to rubber and peels off!
Elizabeth Arden Fragrance Free Eight Hour Cream £18 - £25
If you haven't heard of Elizabeth Arden Fragrance Free Eight Hour Cream, you must have been living on the moon. Every beauty aficionado's go-to skin protectant of choice, Eight Hour Cream is well known for it's all-in-one problem solving properties.
From chapped lips, to dry elbows and skin redness - Eight Hour Cream can fix it all. A great product to keep with you at all times, this little tube of moisturising skin protectant has one small drawback: The scent is strong - and not to everyone's taste.
But now, for those of us who are sensitive to such strong scents, Elizabeth Arden's Eight Hour Cream is available in a fragrance free option. Perfect for smoothing on lips or dry, cracked skin any time of the day, this subtle cream will no longer overpower everything else, making it even more usable than before.
Follow simple foundation tips
The big mistake we make in applying foundation is to cover our entire face in it, ending up with an unnatural mask-like finish. Avoid it with a few simple steps: - Start with a clean, moisturised face. - Dab concealer on under-eye circles or blemishes (never rub). Make-up artist Bobbi Brown says, "Using concealer before foundation means problem spots are hidden, so you won't use as much foundation." - Dot foundation on red or uneven areas of skin (usually on the chin, along or on the nose, under the eyes and the corners of the mouth) for an even skin tone. - Using your fingers, a nylon brush or a wedge sponge, blend foundation at your hairline and along your jawline to keep it natural looking. - Finish off with a powder just along the T-zone, so cheeks remain dewy and fresh. - Carry blotting papers for any oils that creep up during the day, instead of packing on the powder.
Bobbi Brown Pot Rouge For Lips and Cheeks £17
This autumn invest in a fabulous product to create a bold lip - from the deepest berry to the juiciest red, berry lips are here to stay and flattering for anyone!
We love the multi-tasking Bobbi Brown Pot Rouge For Lips and Cheeks, which is perfect for giving a hint of tint on lips and cheeks and is the subtler option for those who don't feel 100% confident with colour. Small enough to carry with you - this is a handbag must-have!
Skyn Iceland Pure Cloud Cleanser with Biospheric Complex, 18.00
It is said that sleeping in our make-up can add a whole year to our looks. Not only does make-up clog your pores, but it creates a breeding ground for bacteria. If you are guilty of leaving your make-up on over night, or even just being a bit slapdash with your nighttime routine, start a new ritual tonight. The super-gentle formula of Skyn Iceland Pure Cloud Cleanser with Biospheric Complex is strong enough to remove all traces of make-up - even waterproof mascara. The soft muslin cloth even massages the skin, to provide gentle exfoliation for a really deep clean. So now there's no excuse not to have squeaky clean skin!
Find more beauty advice here
Use a fast-fix foundation that looks like real skin
Clinique's Even Better Compact Foundation SPF 15 (£24.50) is effortlessly creamy and gives good coverage. It is also long-wearing, contains vitamin C to help lighten dark spots, and comes in 20 different shades.
Easy on the eyeliner
As you mature, black eyeliner can look too strong. A great way to soften your look is to draw a black line along the lash line and then take a grey eyeshadow and go over the top. This gives a charcoal line that's much softer, but still has the definition. Alternatively try L'Oreal's Color Riche Pencil in Mystic Grey, £4.99.
Conceal like a pro
Past a certain age, concealer is simply a must. Shadows under the eye totally detract from the look of your skin, and make you appear less radiant. But be warned, concealer can take life away from your skin if you are too heavy-handed.The key is to kill shadow not skin. Place a C-shape of concealer just on the shadow from the bridge of the nose, down and just out under the inner eye, and there alone. Avoid using concealer right up to the lash line underneath the eye, as this makes your eyes look smaller.
Give skin a natural radiance
A key make-up trend this season is beautiful yet effortless nude. The key to looking great is combining skincare with make-up. After you've applied a BB cream base (we love Philosophy BB Cream, Was £22.50, Now £11.50), concealed any blemishes and maybe added a touch of powder down the T-zone, add a gleam of moisturiser over the top of cheekbones (and eyelids) to bring back a natural radiance to skin.
Treat thinning hair
Years of harsh treatment, environmental damage and the stresses of everyday life can take its toll on hair. Award-winning Nioxin hair products, available from salons around the country, revitalise thinning locks by targeting three key factors: scalp environment, growth cycle and structure of hair. Their shampoo cleanser removes follicle-blocking sebum and debris from the scalp, whilst the revitaliser conditioner makes hair more resilient. They also have a scalp treatment that helps to thicken each hair strand and treats the scalp, with thicker, fuller-looking hair guaranteed in 30 days.
Moisturise and protect
Origins' Plantscription SPF 25 Anti-Ageing Cream, £48, is a great moisturiser for younger, brighter, firmer-looking skin. The formula is rich but doesn't sit on skin or give an oily T-zone, plus a small amount goes a long way, making it great value. The SPF 25 also makes it a fab cream to use going into the sunnier months.
Dry it high
The way you dry your hair can really volumise your locks. Apply a blow-dry spray to the roots, then start by blow-drying the hair, moving the roots from side to side and against the natural fall of the hair. After lifting the roots, add your parting and blow-dry using a large, round natural bristle brush. Once the hair is 100 per cent dry, add Velcro roller to the crown area for extra lift, leaving them in for ten minutes.
Smell scent-stional
Get a spring back in your step with a fruity fragrance, perfect for the spring/summer season and known for making wearers happy and boosting morale. We love Marc Jacobs' Daisy Eau So Fresh Sunshine, £43 for 50ml, that comes in a funky, flowery bottle.
Combat dry skin
Exposure to central heating and harsh winter weather can leave your skin dull, lifeless and cracked. Estée Lauder Advanced Night Repair Eye, £45 for 15ml, makes fine lines 'feel' and look smoother, leaving you with fresh, bright eyes.
Combat dry skin
Exposure to central heating and harsh winter weather can leave your skin dull, lifeless and cracked. Estée Lauder Advanced Night Repair Eye, £45 for 15ml, makes fine lines 'feel' and look smoother, leaving you with fresh, bright eyes.
The natural body glow
Self-tan looks best when it gives you an effortless glow a shade deeper than your skin tone. First of all, exfoliate your skin, slather on body butter to moisturise and buff it into your skin to prepare for the self-tan. Then, apply a light layer of St Tropez Wash Off Instant Glow Mousse, using a mitt to avoid streaks and the back of the mitt to buff off excess product. Add a final hit of body butter over your tan once it has developed, particularly on shoulders, knees and collarbones.
Max the lash
Lashes become thinner and finer past 40, making mascara a really important part of your make-up routine. To give the impression of larger eyes, apply more mascara to the outer lashes and avoid intertwined or overloaded lashes by finishing with a quick brush through with a metal comb. We love the new Elizabeth Arden Beautiful Colour Lash Enhancing Mascara in Black, £22.
Pearly bright eyes
Take off five years with Vichy LifeActiv Serum Eyes & Lashes, £24.50 for 30ml. The perfect pick-me-up for tired, weary, ageing eyes - just lay an eye pad over each eyelid. It's rich in skin-smoothing rhamnose, hyaluronic acid and ceramics to condition lashes, plus mother of pearl to brighten the eye area.
Soften your look with multi-tonal highlights
Lift and break up your one-block colour to avoid making your skin look sallow and a harsh regrowth. Multi-tonal highlights add softness and more dimension, require little maintenance and help make grey hairs less obvious. Choose subtle tones no more than two shades lighter than your natural colour and avoid trying to cover greys completely, as it gives a more natural look with kinder regrowth.
Quick-fix for pesky greys
Colour Wow Root Cover Up, £28.50, is an oil-based, non-waxy mineral dry powder that covers greys and roots in an instant, giving you extra time between salon visits.
Get rosy
One of the best naturals for dry, ageing skin is rose, also known to help heal broken capillaries and relieve facial redness. Using rosehip oil (such as Trilogy Rosehip Oil, £16.50 for 20ml) to remove make-up leaves skin feeling extra soft or spare ten minutes and comfort skin with Super Facialist by Una Brennan Rose Intense Moisture Mask, £8.99 for 125ml.
Spring awakening
Voted the beautybible.com's number one Anti-Ageing Miracle Cream, L'Occitane's Divine Cream, £72, has an unique formula that contains immortelle, a wild plant that grows in Corsica and produces essential oil with powerful anti-ageing properties. Added to this are myrtle essential oil, vitamin C, omega oils and antioxidant plant extracts that make for a gorgeous scented cream that can help restore firmness, reduce wrinkles, age spots and sagging.
Give your face a lift
A professional eyebrow shape is the most effective way to refresh your look. A great shape will give a more youthful appearance, balance the facial features and open the eyes. Check out the Japonesque Brow Kit, £22.
Dr Andrew Weil for Origins Mega-Bright
Dr Andrew Weil for Origins Mega-Bright collection gives lacklustre skin a flash of brilliance that helps visibly turn back the clock.
Add richness by tinting hair
Unnaturally dark hair can be really ageing on fair complexions. An all-over tint is the best way to add richness to dark, flat hair, with a red colour great for lifting dark brown hair. Red hair flatters cool and creamy skin tones best, and the darker you are, the deeper shade of red you should opt for. Choosing a more natural-looking colour will not only keep you looking fabulous but keep maintenance to a minimum.
Firm up your body
The best way to apply firming creams is to lightly massage them into skin. Don't think you have to press hard to make a difference - the lymph is actually very close to the surface of the skin, so you only need to use light pressure. Try the new Clarins Body Lift Cellulite Control, £36 for 200ml.